Deciding which memory care community is best for your loved one may feel daunting. With so much variation in facility amenities, staffing, and activities, you may be unsure about how to choose a memory care facility to fit your family member's needs.
We asked two dementia care experts for tips on how to evaluate a memory care facility and created a memory care checklist to help you ensure your loved one is safe, cared for, and happy.
What are your loved one's needs and priorities?
Finding the right memory care facility starts with identifying and prioritizing your loved one's needs. For example, does your parent need help with activities of daily living (ADLs), like dressing, bathing, or eating? If so, it's important to understand how memory care staff members will assist them throughout the day and night. Or, if your loved one has diabetes or other chronic health conditions that require regular medication or injections, you'll want to learn how staff can monitor their health needs adequately.
Start by asking yourself these questions:
Does my loved one show aggression or other difficult behaviors, like anger and agitation?

Does my family member wander, get lost, or seek exits frequently?

Is mobility a concern? Can my loved one walk independently or do they require a walker or wheelchair?

Does my parent need help using the bathroom?

Does my loved one require 24-hour supervision?

Does my family member need ongoing medical attention or treatments, such as dialysis, diabetes management, or colostomy care?
What amenities and features are available at the memory care facility?
Memory care communities offer a variety of amenities, from meals that cater to specific diets to care coordination and concierge services. Consider your loved one's needs and interests to determine which features are most important.
What types of accommodations are available? Living arrangements can vary from memory care cottages to shared apartments.

How many meals or snacks are provided each day?

How are meals served? Are escorts to meals available in case your loved one needs help eating?

Are fitness and wellness programs offered?

What enrichment activities and memory-enhancing programs are available?
Do staff members understand how to care for people with dementia?
"Dementia care can be complicated," says Juliet Holt Klinger, a gerontologist and Brookdale's senior director of dementia care. "You want to look for a history of providing this type of care and learning over time."
Finding out how staff handle difficult dementia behaviors, such as resisting care, anger, and aggression, is one way to determine whether a community's understanding of dementia care is up to date. "Behavioral expressions are responses to dementia symptoms, not symptoms themselves," says Holt Klinger. "There's often an unmet need or a need for a better approach by a care partner. With appropriate dementia care, you'll see a reduction in these responses." Ask how care providers help when someone with dementia is in distress and how difficult dementia behaviors are prevented at the community.
It's also important to ask questions and assess community staff experience, says Jill Lorentz, certified dementia trainer and owner of Summit Resilience Training, a dementia education services company in Denver. "Look at the longevity of staff working there, and assess whether they're willing to learn about your loved one," says Lorentz. "Find caregivers who see your loved one as a person, not their disease. You want someone to help them thrive, not just survive."
One of the simplest ways to learn about staff members' care and involvement is to find out how well they know those they care for. Ask how the community leans on residents' history to better communicate with and care for individuals.
Questions to assess staff interaction include:
How are staff in dementia care trained differently than those in assisted living?

What type of dementia techniques do staff use?

Is a resident assigned to the same staff members every day?

How do staff members care for residents who are physically aggressive or those who exhibit disruptive behaviors?
Training requirements for memory care staff vary by state. Ask the community what kind of training or certification is required, and whether staff receive ongoing training. In some communities, all staff members — including kitchen employees and housekeepers — receive dementia care training.
Questions to gauge staff expertise and preparedness include:
Are your facility and staff accredited?

Are any staff members certified dementia care managers (CDCMs)?

How regularly do staff members receive training?
What safety features does the memory care facility provide?
Safety is a top concern for families seeking dementia care. From motion-sensor technology in apartments to secured windows and doors with keypads, memory care communities generally incorporate a variety of safety technology and features. Memory care safety measures and protocols are especially important to prevent wandering, a common but dangerous behavior in people with dementia or Alzheimer's disease.
Top safety features in memory care communities include:
When touring a memory care community, ask these questions about their safety setup:
Are the buildings and grounds secured?

Are there emergency alert systems, enclosed courtyards, and safety locks on outdoor fences?

Are hallways color-coded to help residents navigate the facility?

Is a nurse on duty 24-hours a day? If not, what are the nurse hours?

Is there a visiting physician? How easy is it to seek medical help if needed?

What medical services are available?

What is the staff-to-resident ratio during the day? What about at night?
Be sure to also look for these features in private rooms:
Automatic lights in the bathrooms

Low grab bars or handrails to improve stability

Emergency call buttons
How are dementia care plans developed and evaluated?
Many memory care facilities offer person-centered dementia care by understanding residents' preferences, past experiences, abilities and care needs. In addition to an initial assessment, staff take time to develop a relationship with seniors and their families. The care team then develops a personalized dementia care plan that meets the resident's unique needs while supporting their health and well-being.
"It's important to ask about care plans," says Lorentz. "Find out who is involved — nurses, family members, executive directors, or others — and how often care plans are reviewed." Because dementia is often progressive, care plans need to be evaluated regularly.
When visiting a community, ask how staff evaluate and manage changes in care plans as resident's health declines. Ideally, care plans should be assessed every two to three months of more, depending on your loved one's health. "It's unacceptable for reviews to be done every six months," says Lorentz.
When learning about memory care plans, you may want to ask these questions:
Does each resident have an individual care plan?

How are care plans developed?

Who's involved in developing a resident's care plan?

How often are care plans evaluated?

Are residents grouped by cognitive level?
What memory-enhancing therapies and activities are available?
Tailored therapies or treatments may help improve quality of life and delay cognitive decline in people with dementia and other associated health conditions. For example, light therapy may be used to treat depression or improve symptoms of sundown syndrome, a behavior shift that worsens confusion and increases agitation in people with dementia during the transition from daylight to darkness.
Ask what memory-enhancing therapies are available at the community and how they can specifically help your loved one. Memory care may offer these therapies among others:
Art therapy, which may stimulate the brain, improve communication, and boost self-expression.
Music therapy, which can elevate mood, improve overall wellness, and generate memory retrieval.
Aromatherapy, which uses soothing scents like lavender to relieve anxiety and agitation while promoting better sleep.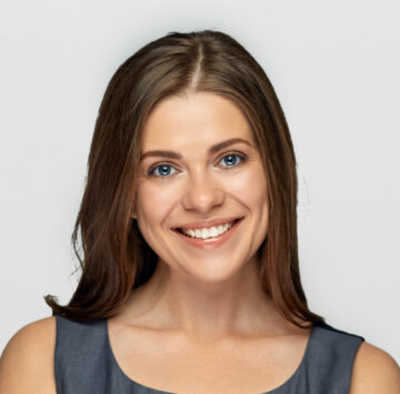 Talk with a Senior Living Advisor
Our advisors help 300,000 families each year find the right senior care for their loved ones.
How are memory care activities tailored to residents' interests?
Learn how communities engage with residents through both scheduled and free-time activities, says Lorentz. Person-centered care includes customized activities that enhance a resident's experience, giving them purpose and enjoyment.
"Make sure the community has activities that fit your loved one's specific interests or needs," adds Lorentz. "Don't be distracted by aesthetics or bells and whistles. Make sure the staff's priority is getting to know your loved one."
Lorentz recommends paying attention to details when reviewing the community's calendar of activities. Are the programs offered passive? Or do they offer real opportunities for the residents to engage? "It's nice to have a memory care community that looks nice. But I think people forget to consider, 'what's my mom or dad going to be doing all day?" says Holt Klinger.
Memory care activities may include:
Puzzles and board games

Music programs and singalongs

Sensory and tactile stimulation

Pet visits

Gardening

Painting

Cooking

Going on outings to parks or community events
In addition to scheduled activities, many memory care communities have open engagement areas residents can use when they want to be productive or replicate tasks from their past day-to-day life.  "Look for a community that incorporates real objects, such as a real garden vs. fake plants," says Holt Klinger.
Engagement areas — sometimes called life skill stations — in memory care may include:
Clerical area with a desk and functional adding machine and/or typewriter

Kitchen with an oven for supervised cooking

Garden with real plants and dirt
How does the building layout help seniors with dementia?
Memory care facilities tend to look and feel more homelike compared to other senior living options. Memory care features unique layouts that include easy-to-navigate floor plans and other environmental design factors to help orient residents, minimize confusion, and prevent wandering.
When you visit a memory care community, pay close attention to these design and building:
Color-coded hallways

Shorter, less repetitive hallways

Soundproof walls

Personalized picture frames and room doors
Additional building features to look for include:
Mobility assistance. Is the building equipped to assist residents on wheelchairs safely and comfortably? Some communities have sit-to-stand lifts, elevators, zero-threshold showers, and other assistive features.
Fall prevention. Look for wider doors with handrails to provide stability. Pay attention to flooring, as well — hard floors help seniors maintain balance.
Therapy gardens. Green spaces and healing gardens are commonly found in memory care communities. Studies show such spaces may reduce feelings of isolation, agitation, depression, and aggression.
What is the total cost of memory care?
Cost is a major consideration when choosing a memory care community. Many factors affect the cost of memory care, including location, amenities, and level of care provided. It's important to understand what's included in monthly fees, and what happens if your loved one's needs change.
Ask these questions when evaluating costs:
How are monthly fees determined? What is the cost structure? Is there a flat fee or are services provided a la carte?

What assessment is performed before admission?

What is included in the monthly fee? What types of services aren't provided?

Are there additional fees, such as an entry fee or deposit?

Do prices increase annually? What's the maximum increase?

Are there any move-in incentives or specials?
Trust your instincts
No matter how much information you gather, it's always a good idea to trust your instincts. After touring a memory care community, ask yourself:
Do staff appear knowledgeable and caring?

Do residents seem happy and well-cared for?

Does the community feel safe?

Does their philosophy of care resonate with you?

Would you feel comfortable and at peace if your loved one lived there?
Take APFM's memory care checklist with you
Ultimately, there's no substitute for touring a community in person or virtually. Print our memory care checklist to guide your search and help you evaluate memory care facilities in your area.
Searching for a memory care community doesn't have to be an overwhelming experience. If you need guidance looking for memory care near you, contact our Senior Living Advisors. Our local senior living experts can help you assess each community to learn about services, amenities, personalized activities, safety features, and more.