For seniors in urban assisted living communities, independent apartments, or nursing homes, outdoor gardening isn't always an option. Instead, indoor plants and container gardens are an easy way to "harvest" the benefits of gardening with limited space. According to a study by the Journal of Preventative Medicine Reports, growing plants improves mood, lowers anxiety, and increases wellness. Here are some reasons why gardening for seniors is beneficial and how to incorporate some greenery in all living situations.
Plants make you feel better
It's common for aging loved ones to feel overwhelmed by new senior living environments, and the benefits of gardening for mental health are outstanding.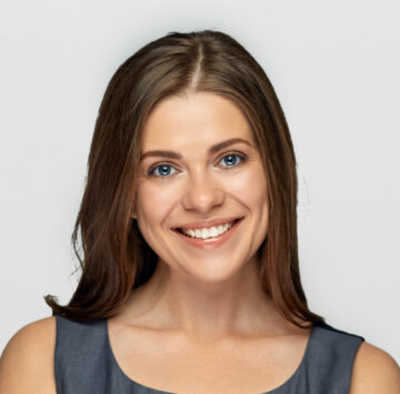 Talk with a Senior Living Advisor
Our advisors help 300,000 families each year find the right senior care for their loved ones.
Maintaining a garden, or even caring for a single plant, gives them control in an unfamiliar situation. Nurturing plants also helps maintain existing skills that provide pleasure and confidence at a time when memory loss or physical decline can affect people's self-esteem, says the Alzheimer's Society's garden guide.
Gardening may also decrease loneliness, according to a study of nursing home residents in Hong Kong published by the Journal of Clinical Nursing. Researchers found a significant drop in loneliness among adults in their 80s who participated in an eight-week indoor gardening program compared with their peers who did not garden.
Gardening may decrease risk of dementia
Spending daily time with plants may reduce the likelihood of dementia by up to 36%, according to a 16-year study of 2,800 seniors conducted at St. Vincent's Hospital in New South Wales, Australia. This amount is on par with results from much more strenuous physical activities.
Indoor gardening activities for dementia patients as a method of sensory stimulation may improve cognitive behaviors. Some memory care communities offer wandering gardens specifically designed for dementia patients, but, even in a small space, a variety of plants with different colors, textures, and smells can be stimulating and enjoyable.
Caring is an accomplishment
Caring for plants is especially good for seniors who have been caregivers their whole lives and are now experiencing role reversal and need a sense of purpose. Nurturing plants provides similar satisfaction to caring for another human and is a great way to maintain the physical and emotional benefits of nurturing, according to research compiled by Texas A&M AgriLife Extension.
When considering gardening for seniors' better health,this success-oriented hobby not only increases self-worth and provides a sense of accomplishment, but also encourages patterned behaviors. Remembering to water a plant daily can be a memory trigger for taking medications, eating breakfast, or calling family. If your loved one is planting a garden or growing flowers in their room, be sure to compliment them on their success as a means of positive reinforcement.
Connecting with nature is calming
People are happier when they see something beautiful, whether it's a healthy flower or a piece of art, according to The London School of Economics.
In addition to the visual benefits of nature, oxygen produced by plants has a relaxing effect on the body and encourages deep, steady breathing. Because of this, gardening for seniors can decrease depression, reports a study from The Norwegian University of Life Sciences.
Herbs spice up your life
Smell is one of our strongest memory triggers. The scents of basil, rosemary, and thyme can remind people of cooking family meals, and wheatgrass is reminiscent of freshly cut lawns (without the sweat and hard work of mowing!). Easy-to-grow plants like mint can be used in simple teas, while options like lavender are stress-reducing as well as beautiful.
Gardening for seniors: Tips to get started
For seniors living in communities without yard space, starting a garden can appear daunting. Luckily, you have a few options to choose from. Keep these tips in mind when planning your loved one's garden:
Work with the space available. If your loved one's outdoor space is limited, window boxes, hanging baskets, and vertical gardens all make for excellent planter options.
Make plants accessible. Be creative in your placement, but make sure their plants and gardens are easy to reach without bending or climbing.
Go for variety. A variety of plants can make even the smallest garden look big. Consider a box of herbs in addition to flowers and leafy greens.
Consider your loved one's needs. Some people have green thumbs, and others might not. If your relative or friend is in the latter category, stick to plants that require little attention, like pothos, succulents, or spider plants.
Be safe. Stay away from plants that could be poisonous if ingested, especially when planning indoor gardening activities for dementia patients.
Choose plants together. Take your loved one with you to pick out plants, or select a few from pictures online. Being a part of the decision will make them more likely to nurture over time.
Have fun. Gardening should be creative and enjoyable. Pick stylish pots, plant markers, or nice vases for cut flowers to improve the experience.