Caring for a parent with dementia at home can be both difficult and rewarding. In the early stages of dementia, many people are able to live at home with relative independence like before their diagnosis. As the disease progresses, more help becomes necessary.
Learn what's required for successful care, resources to support seniors with dementia and their caregivers, and warning signs a new caregiving arrangement could be needed.  
3 must-haves for successful care at home
With proper education and resources, seniors with dementia can remain in their homes or with family caregivers longer, according to research by the Johns Hopkins Memory and Alzheimer's Treatment Center. In the study, about 300 elderly adults with dementia and their family caregivers received monthly consultations from dementia care teams, as well as referrals and counseling on health, nutrition, activities, and more. A similar number of participants did not receive these resources.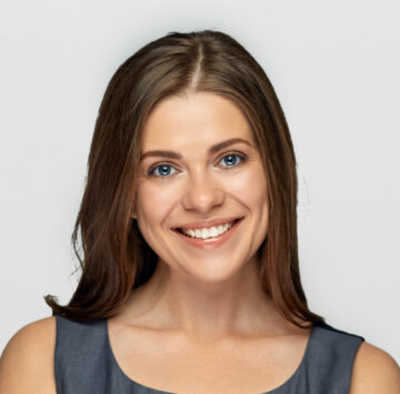 Talk with a Senior Living Advisor
Our advisors help 300,000 families each year find the right senior care for their loved ones.
The seniors who received resources stayed in their homes an average of nine and a half months longer. Self-rated quality of life for both elderly adults and family caregivers in this group rose significantly during the study, too.
Before choosing to care for your loved one with dementia at home, consider your ability to provide three things Johns Hopkins researchers noted were vital for success:
Safety precautions. Seniors with dementia often experience disorientation and begin to wander. A fall may result in hospitalization and/or immediate need for a long-term care facility. Safety needs change as dementia progresses:


In the early stages, basic accommodations like grab bars and clear, open layouts can keep the home safe. Remove trip hazards like rugs and electrical cords, and create paths throughout the house for unimpeded wandering.
In the later stages, more extensive home modifications may be necessary, such as alarmed doors and windows to prevent wandering, automatic-off kitchen appliances, and full-time supervision. 


Health care. Regular medical treatment and appropriately administered medication can help loved ones age at home longer.


High blood pressure, diabetes, and other underlying conditions can lead to poor quality of life and escalate dementia symptoms.

Visits with a psychologist or mental health provider can help older adults cope with cognitive decline and develop memory tools.

A balanced diet and regular exercise contribute to overall health and well-being. 


Stimulation. Appropriate stimulation, through activities and physical or occupational therapy, can reduce agitation and make dementia symptoms more manageable.


Seniors with early and middle-stage cognitive decline benefit from memory exercises and productive activities.

Those with late-stage dementia need sensory stimulation from basic activities, textures, sights, and sounds.

Socialization is important for all seniors with dementia. Whether through activity groups at local senior centers or family visits, interaction improves quality of life.
Tips to provide dementia care at home longer
With the right tools, family caregivers can help aging relatives with dementia stay home longer. Seniors diagnosed with dementia often face a long path of cognitive decline, and can benefit from:
Memory tools. Memory aids can help people become more organized and manage the symptoms of memory loss. The American Psychological Association (APA) recommends:
Using a calendar, journal, or to-do list as a memory substitute for daily tasks

Setting alarms or automatic reminders for medication and meals

Establishing routines of pleasant, meaningful daily activities within the capacity of the senior.
Feelings of success. Continued learning and achieving can reduce agitation over memory loss and slow the process of cognitive decline, says the APA. By emphasizing remaining strengths, caregivers can help seniors with mild to moderate dementia succeed. Try to facilitate success by:
Simplifying tasks and routines — someone may no longer be able to select their own clothes or get dressed, but picking and putting on a hat each morning could be their responsibility.
Providing visual and verbal cues for everyday activities
Breaking big tasks into small steps
Selecting easy, productive activities the senior enjoys
Respite care and in-home care for seniors with dementia
Providing the required care and support for people with dementia can quickly become a full-time job. Two main resources to help with caregiver duties and give family members a break are respite care and in-home care.
Respite care
Respite care can be arranged at home or in a nearby senior living community. It's not a long-term commitment, but a temporary relief of caregiving duties. While someone else cares for your elderly family member, you can travel, go to medical appointments, or simply relax.
In senior communities, respite care may also be called short-term care or short-term assisted living. Gauge your own emotional well-being during this time: periodic respite care could be the perfect way for you to recharge, or it could reveal the benefits of permanent long-term memory care.
In-home care
While home care doesn't provide the same resources as memory care, care aides trained to assist seniors with dementia can provide:
Help with activities of daily living, like bathing, dressing, and eating — especially during late stage dementia, when someone may violently refuse these necessary activities

Assistance managing symptoms of sundown syndrome

Trained sensory or reminiscence therapy to reduce agitation and inspire positive memories

One-on-one interaction while you work, run errands, or care for family
Make sure the home care aide has experience caring for someone with dementia, since a unique set of skills is required. Know your loved one's dementia symptoms, care needs, and expectations before calling to screen home care providers. Once you've chosen a caregiver, share information about your relative's life, memories, and experiences to help the two connect.
Warning signs dementia care at home isn't working
There is no cure for dementia.  Some older adults age at home successfully for years or even decades with moderate dementia, relying on family caregivers for support. But it's important to keep in mind that dementia is unpredictable, and care needs could change suddenly. 
Also, don't forget caregiver needs and abilities may change as well. Poor caregiver health is one of the most common reasons older adults with dementia move to memory care. 
If dementia progresses to the point where any of the three must-haves — safety, health care, and stimulation — cannot be met, or the caregiver's emotional or physical health is at risk, memory care may be needed. Exploring options early can help prevent stress and worry when the time comes for a change.