A fall can be life-changing for an elderly adult, both physically and emotionally. In fact, falling is the leading cause of fatal and nonfatal injuries in seniors 65 and older, and it results in more than 2.8 million emergency medical visits a year, according to the Centers for Disease Control and Prevention (CDC). Practical lifestyle adjustments, close monitoring, and a well-rounded approach to fall prevention can reduce the risk of falls in elderly adults.
Learn common fall risks, health consequences of a fall, and pro tips to prevent them. 
Risk of falls in elderly adults
One in four Americans 65 and older falls each year, according to the CDC. Often, falls are a result of a medical or environmental hazard, or a combination of both.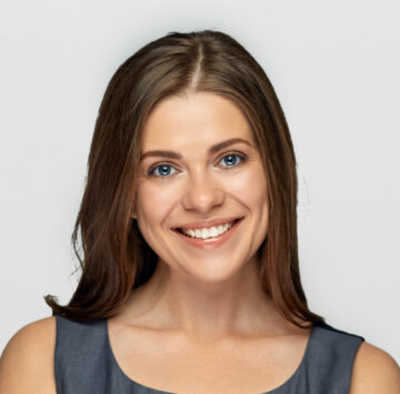 Talk with a Senior Living Advisor
Our advisors help 300,000 families each year find the right senior care for their loved ones.
"In order to help prevent future falls, it's important to try to understand why a senior has fallen in the past," says LuAnne Leistner, senior director of clinical policy and programs at Brookdale Senior Living. "Note where and when they've fallen. It's important to also try and understand why they have fallen now. Are they experiencing dizziness or difficulty walking long distances?" 
If you're caring for a senior loved one at home, keep a detailed record of any incidents. Check for fall risks in their home, and discuss these potential contributing factors during any medical assessment after a fall.
Medical fall risks
Bodies change with age. Sometimes, these changes or underlying conditions can increase the likelihood of falls.
Common medical fall risks include:
Medication side effects. Medications are one of the most common causes of increased fall risk and one of the easiest factors to change, according to the National Council on Aging (NCOA). If your elderly loved one takes multiple medications — prescription or over-the-counter — keep a detailed list of all medicines, and confirm their safety with their primary doctor. Opioids, blood pressure medications, medicines that lower blood sugar, and sedatives can increase the risk of falls in elderly adults.
Blood pressure changes. Falls associated with fainting or light-headedness could be due to blood pressure changes. Measuring your aging relative's blood pressure while they're sitting and checking to see if it drops when they stand is a way to asses this risk.
Vision and hearing loss. Even small changes in vision and hearing can affect stability. Regular visits to the eye doctor and audiologist may hep prevent falls.
Underlying medical conditions. Infections, diseases, and medical conditions can make seniors feel weak or off-balance, which may lead to falls. Some conditions are easily treatable, while others are more severe. Talk to your loved one's doctor about any other symptoms to see if an underlying condition could be responsible for falls. 

---
Each caregiver has a piece of the puzzle. By the time you put the pieces together, you may find a picture that provides the information you need to prevent the next fall.

LuAnne Leistner, senior director of clinical policy and programs at Brookdale Senior Living
---

Vitamin D deficiency. Low vitamin D levels can weaken bones and increase fall risks. Older adults who spend a lot of time indoors and don't take regular supplements may be vulnerable. 
In-home fall risks
In addition to medical conditions, external variables can contribute to falls. Learn the hazards and pro tips to prevent them:
Rugs and other trip hazards. Low tables, electrical cords, and loose rugs are all trip hazards, especially for seniors with poor eyesight.
Pro tips: Night lights and well-placed slippers may help prevent nighttime falls, says Leistner. Placing essentials such as tissues or a glass of water within easy reach from the bed is also convenient.
Temperature control. Extreme temperatures can lead to dizziness and dehydration.
Pro tips: In the summer, seniors should stay indoors between 10 a.m. and 6 p.m. if possible. When outside, they should wear loose-fitting clothing and drink plenty of water. In the winter, keep the home no lower than 65 degrees Fahrenheit.
Slippery surfaces. Freshly washed floors, icy pathways, and hardwood are common fall hazards.

Pro tips: Avoid unsalted outdoor areas in the winter, and wear comfortable, low-heeled shoes or slip-free socks at home.
Instability. You become less steady on your feet as you age, and you're more likely to fall during everyday activities.
Pro tips: Small modifications can make a big difference for senior safety. Install grab bars in the bathroom and handrails on stairs. Suggest walkers, wheelchairs, and other mobility devices if your loved one has mobility challenges.
Unfamiliar spaces. New places and unfamiliar environments can trigger falls— especially if a senior has lived in the same home for decades.
Pro tips: If a senior loved one is moving or you're redesigning their home, focus on similar layouts as much as possible. "We attempt to structure the assisted living apartment in a way that resembles the place they moved from," says Leistner. "If the bed and bathroom are in a similar location, it may help with reorientation and may help avoid falling in the night." says Leistner.
Consequences of falls in the elderly
Falls can have significant effects on elderly adults — whether the fall results in injury or not. Seniors take longer to heal and may suffer emotionally from lack of mobility.

---
Seniors can live with the anxiety of falling again, so they're more cautious about moving, or sometimes may not move at all.

LuAnne Leistner, senior director of clinical policy and programs at Brookdale Senior Living
---

Common consequences of falls include:
Broken bones. Falls account for 87% of fractures among people older than 65, according to the NCOA. Osteoporosis is a major cause of broken bones in post-menopausal women, and low bone density affects many seniors. When bones are fragile, it's easier for them to break and more difficult for them to heal.
Hospitalization. Falls can lead to lengthy and expensive hospitalizations and therapy programs. The average hospital stay after a hip fracture is two weeks, for example.
Bruising. As people age, their skin thins, leading to unsightly and potentially dangerous elderly bruising. Bruises from even minor falls can be painful and take time to heal.
Loss of independence. Falls in the elderly often lead to increased dependence on others. After a significant fracture, like a hip fracture, seniors may make the choice to move to an assisted living community or hire in-home care. Independent seniors may require mobility devices, like walkers or wheelchairs, and may lose their ability to drive.
Anxiety. Even falls that don't result in injury can be dangerous. "Seniors can live with the anxiety of falling again, so they're more cautious about moving — or sometimes may not move at all," according to Leistner. "That lack of mobility and deterioration of leg muscles may precipitate another, more serious fall."
Social isolation. Isolation is another consequence of falls for elderly adults. Anxiety and fear about another fall, or physical inability to leave the house, can contribute to loneliness and its accompanying health complications.
4 steps to senior fall prevention
There are several things you can do to help prevent falls in the elderly and minimize injuries in case of a fall. Encourage your aging loved one to:
Maintain their fitness
From chair exercises to low-impact aerobics, there are plenty of muscle-strengthening programs that can be tailored to seniors. "We focus on functional ability," says Leistner. "It's important to emphasize what the resident can do, rather than what they can't." Check out this article on exercise suggestions for seniors living at home.
Eat well and hydrate
Dehydration and malnutrition can contribute to poor balance and falls. Regular, well-balanced meals provide essential vitamins and minerals for strong muscles and bones.
Tell someone if they feel different after taking new medications
Additionally, caregivers should know a senior's medication regimen and note responses to new medications, says Leister. Some may cause physical or mental symptoms that increase the risk of falls.
Do recommended physical therapy
Physical therapy and occupational therapy can help rehabilitate seniors after an injury to prevent future falls. "So much energy and muscle strength can be lost in even a short amount of time in the hospital," says Leistner. "Rehab that would take a younger person several days could take a senior months."
"Huddle response": Brookdale Senior Living's fall prevention program
Having a consistent fall prevention program in assisted living is key, says Leistner. Rather than waiting to discuss a fall after the fact, Brookdale communities use what Leistner calls the "huddle response."
After a resident falls, a group of associates will immediately huddle to comfort the senior and review the situation. Nurses, caregivers, and even maintenance technicians may be integral in noticing factors that may have contributed to the incident.
For example, a nurse may recognize a new medication, while a caregiver notes that the resident was up several times throughout the night — a sign of potential infection. Maintenance workers could observe a new bed placement or a grab bar out of reach, while an executive director may note recent family changes.
There isn't a single solution for fall prevention, as every individual is different. Understanding and eliminating fall risks in elderly adults can be like putting together a puzzle, according to Leistner. "Each caregiver has a piece of the puzzle," she says. "By the time you put the pieces together, you may find a picture that provides the information you need to prevent the next fall."
---
Sources: 
National Council on Aging. "Fall Prevention Facts." https://www.ncoa.org/news/resources-for-reporters/get-the-facts/falls-prevention-facts/
Centers for Disease Control and Prevention. "Older Adult Falls." https://www.cdc.gov/homeandrecreationalsafety/falls/index.html
Dr. Leslie Kernisan. "8 Things to Have the Doctor Check After an Aging Person Falls." https://betterhealthwhileaging.net/8-things-to-check-after-fall-in-aging/