Memory care facility features and amenities vary from location to location. With thousands of options in the United States, how do you determine the best fit for your aging loved one with Alzheimer's or another type of dementia?
Knowing questions to ask and features to compare can help narrow your search. From safety measures to personalized dementia care to unique design elements, discover important memory care features to look for.
What safety features are in memory care?
Every memory care community, sometimes called a dementia care home, has different memory care services, protocols, and technology to help prevent wandering and related injuries. Communities can provide your family with peace of mind through advanced safety setups.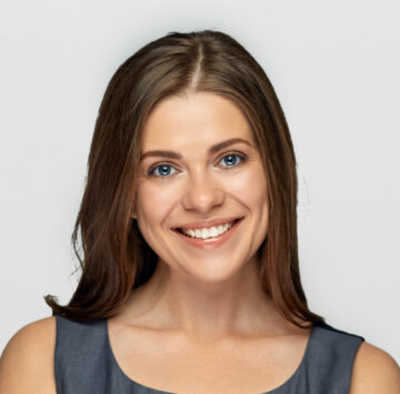 Talk with a Senior Living Advisor
Our advisors help 300,000 families each year find the right senior care for their loved ones.
Top safety features include:
How does the building layout help seniors with dementia?
Memory care facilities tend to look and feel more homelike compared to other senior living options. The unique layouts of memory care facilities often include easy-to-navigate floor plans and other environmental design factors aimed at minimizing distractions and reducing confusion and wandering.
Design and building features may include:
Color-coded hallways

Shorter, less repetitive hallways

Soundproof walls

Personalized picture frames on doors
These are some additional building features to look for:
Mobility assistance. Is your loved one in a wheelchair? Is the building equipped to assist them safely and comfortably? Some communities have sit-to-stand lifts, elevators, zero-threshold showers, and other assistive features.
Fall prevention. Some communities may have wider doors with handrails to provide stability. Pay attention to the flooring as well — hard floors help seniors maintain balance.
Therapy gardens. Green spaces and healing gardens are commonly found in memory care communities. Studies show such spaces may reduce feelings of isolation, agitation, depression, and aggression.
Are memory care activities tailored to residents' interests?
Many memory care communities have an activities director in charge of group and one-on-one activities to help residents maintain their cognitive ability and enhance their quality of life.
It's important to find a community that takes the time to get to know your loved one's interests and abilities. For example, if your dad loves nature or bird watching, ask what kinds of outdoor activities the community offers.
Activities for dementia patients can include:
Puzzles and board games

Music programs and singalongs

Sensory or tactile stimulation

Pet visits

Gardening
Can staff meet your loved one's medical and personal needs?
Training requirements for memory care staff vary by state. Ask the community what kind of training or certification is required, and whether the staff has ongoing education. In some communities, all staff members — including kitchen staff and housekeepers — have dementia training.

Specifically, discuss staff training and ability to manage these important aspects of care:
Activities of daily living (ADLs). Does you parent need help dressing, bathing, or eating? Be sure to discuss how staff members will assist them throughout the day and night.
Medication. If your loved one has diabetes or chronic health conditions that require regular medication or injections, can the staff monitor their needs accordingly? How does staff manage residents' health every day?
Dementia behaviors. Does your loved one show signs of aggression, poor judgment, or restlessness? Do staff have access to quiet and well-lit rooms, and do they know proper dementia techniques to reduce dementia responses?
H2) What kinds of dementia treatments are available?
Depending on the severity of a person's dementia and health conditions, they may require tailored therapies or treatments.
For example, light therapy can treat depression and help residents exhibiting signs of sundown syndrome, a behavioral shift that occurs during the transition from day to night. Ask what therapies are available and how they can specifically help your loved one.
Memory care therapies can include:
Art therapy. Creating art stimulates the brain, improves communication, and boosts self-expression.
Music therapy. Whether playing an instrument or listening to favorite songs, music can help elevate mood, improve overall wellness, and generate memory retrieval.
Aromatherapy. Soothing scents like lavender can reduce anxiety and agitation, while promoting better sleep.
Learn more about features in memory care communities
It shouldn't feel overwhelming to search for a community with the right activities, building features, and level of care for your loved one. Contact our Senior Living Advisors to learn how memory care can accommodate each resident's unique needs.