Elderly adults with a dementia diagnosis may live months, years, or even decades. They require specialized care whether in a senior living community or at home. With the right care tailored to their needs, seniors with cognitive decline can age with dignity, enjoyment, and some independence until they've reached the later stages of dementia.
Memory care and home care are two common options families explore for seniors with dementia. What services do they provide, and what are the most important factors to consider when making a choice for your aging loved one?
What is a memory care facility?
Memory care communities can be standalone facilities or part of a senior living community with multiple levels of care. They provide specialized care for seniors experiencing memory loss, often due to Alzheimer's disease or another type of dementia.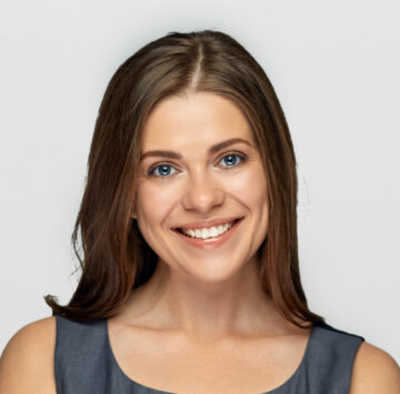 Talk with a Senior Living Advisor
Our advisors help 300,000 families each year find the right senior care for their loved ones.
Dementia care facilities provide many of the same services as assisted living, including help with activities of daily living (ADLs), medication management, and nutritious dining options. They also offer unique features tailored to seniors with cognitive impairment:
Comprehensive staff training to support the emotional and mental needs of residents with dementia

Full-time supervision to prevent wandering

A small staff-to-resident ratio

Specially designed spaces to ease anxiety and agitation common in people with dementia

Safety features, which may include alarmed doors and in-room emergency call systems

Building layouts that simplify navigation, encourage social interaction, and provide a safe space for residents
Memory care therapies and activities for dementia patients
Memory care providers offer activities and therapies designed for residents with all stages of dementia. These structured programs often require specially trained staff and aim to reduce cognitive decline, promote positive reminiscence, and comfort residents:
Reminiscence therapy
Sensory or visual cues from the past can help seniors reconnect with positive memories. Memory care communities may be well stocked with old magazines, classic films, and music from residents' youths.
Sensory activities
Appealing to all five senses encourages memories and exploration. Aromatherapy may bring back memories of baking Christmas cookies or mowing the lawn, while diverse textures can evoke a wedding dress, a beloved pet, or the buttons on a military uniform.
Art therapy
Creative expression can be soothing and feel productive. Music therapy may include listening to favorite records or playing basic instruments. Some residents may retain their musical ability even after significant memory loss. Visual expression, like painting and drawing, are ways to express emotion safely and with creativity.
Touch therapy
Specially trained hand massage and stroking can be used to increase human contact and reduce stress.
Pet therapy
Memory care communities may provide pet therapy to animal lovers who can no longer care for their own furry friends. Well-trained cats and dogs can provide companionship and comfort.
Design features for memory care facilities
Design elements and relaxing spaces in dementia care communities can help ease anxiety and agitation common in people with dementia. Some of these unique features include:
Memory boxes on residents' doors, as familiar objects can guide seniors and reduce anxiety from an inability to read or recall room numbers

Color-coded or texture-coded walls to help those with memory loss navigate

Soft corners or circular hallways to allow continuous wandering and prevent residents from feeling trapped

Secure gardens for sensory stimulation, nature exposure, and safe exploration

Simulated neighborhoods with storefronts, porches, and traditional home facades

Controlled lighting to mimic sunrise and sunset

Specialized multi-sensory rooms for light, sound, and touch therapy
What is home care?
Home care offers companionship and practical help to seniors who choose to age at home. Care aides can provide help with daily activities as well as social interaction. Levels of care vary by need and can span from weekly meal prep to 24-hour supervision.
Home care aides are trained to understand the nuances of senior care, but usually aren't licensed to provide medical services. Senior home care services include:
Companionship, which includes reading aloud, chatting, and in-home activities

Transportation to appointments

Assistance with activities of daily living like dressing, bathing, and grooming

Meal preparation or delivery

Cleaning and organizing

Help with bills or financial management
Home care benefits for seniors
Home care is a common alternative to senior living for elderly adults who can no longer live independently. There are many reasons seniors choose home care:
Familiarity
Many seniors have lived in the same house for decades, and moving to a new, often smaller, home is a difficult and emotional process.
Level of care
Home care can be adjusted to fit new needs as a senior ages. A home care agency could provide transportation and cooking help to an active senior as needed, or it could offer full-time care and companionship to someone who's bedridden.
One-on-one interaction
In-home care ensures your loved one has the entire attention of a visiting aide. In senior living communities, staff members must tend to multiple residents.
Can memory care be offered by home care providers?
While home care can't provide the structural or design benefits of a memory care community, it can help seniors with Alzheimer's or another type of dementia age in place.
Aging in place with dementia
With the assistance of home care aides, elderly people with early-stage cognitive decline may be capable of aging in their own homes or those of family members. For seniors with more advanced dementia, significant adjustments must be made to age at home:
Full-time supervision, or alarmed doors and windows, to prevent wandering

Home modifications, such as grab bars, stair lifts, and other safety features

Clear, specially designed paths throughout the home that are free of clutter and conducive to safe, unimpeded wandering

Sensory stimulation spaces, like a room designated for touch, light, and sound therapy

Fencing for any open outdoor areas, or GPS dementia tracking devices in case of separation
Choosing a provider for dementia home care
It's vital to work with a home care agency familiar with dementia and Alzheimer's care, even if your loved one is only experiencing early signs of dementia. The Alzheimer's Association suggests taking these steps before selecting a home care provider:
Know your care needs
Make a list of dementia symptoms, care needs, and how you expect them to be met.
Call first, then interview at home
Once you have your list of needs, call to screen home care providers for dementia care experience. Interview your top prospects at home so they're familiar with the space.
Check references
Make sure the home care agency conducts background checks, and ask for contact information or testimonials from current clients.
Share information
Seniors with dementia need to be comfortable with their caregivers, and providers can form stronger bonds with seniors if they know them well. Discuss past accomplishments, interests, and fond memories with the home care aide. Share photo albums, favorite music, and recipes as well. These tools are helpful for reminiscence therapy.
Costs of memory care and dementia home care
Budget is often a concern for families seeking senior care for elderly loved ones. While the cost of a memory care community is greater than the cost of home care, it offers more amenities and other significant benefits that home care can't provide.
The median cost for memory care was about $5,000 to $5,250 a month in 2019, according to statistics from Genworth's Cost of Care Survey. This includes 24-hour care and monitoring, specially designed spaces, activities, and meals

Home care had a national median cost of $23 an hour in 2019. For seniors with early stage dementia who don't require full-time companionship and supervision, home care may be a good choice. However, home modifications, overnight care, and tracking programs add significant expense to seniors with more advanced cognitive decline