At some point, many adult children will face the reality of caring for elderly parents. Nearly 17% of adults living in the U.S. care for someone who is 50 or older, according to Caregiving in the U.S. 2020, a study by AARP and the National Alliance for Caregiving.
If a loved one can no longer live on their own, one option is moving your elderly parents into your home. But how do you know if this arrangement is right for you and your family? Take some time to reflect on several important questions below.
What kind of care will your aging parent need at home?
Before you decide to care for your elderly parents at home, consider their mental and physical health. Are they relatively healthy and independent, requiring minimal care? If so, moving them in may allow a chance to bond more with other family members.
However, sometimes health issues or a crisis are a catalyst for the transition. One of the main duties of a caregiver is assessing medical needs. This could mean keeping track of medical appointments, managing medications and chronic conditions, or assessing pain levels.
Before caring for your elderly parents at home, talk with their doctor and other health professionals. Ask yourself if you'll be able to manage your parents' chronic illnesses or physical limitations. If they're experiencing memory loss or cognitive decline, read about common dementia behaviors to be sure you and your family are prepared.
How much personal assistance and supervision can you provide?
When determining whether this transition is a good idea for you and your family, it's important to consider the following:
Consider your needs and schedule. If your parent needs help using the bathroom during the night, are you willing and able to do so?
Be proactive and realistic. Does your parent have a progressive health condition? Will you be able to provide care now and in the future?
Know your personal limits. If your parent needs help with activities of daily living(ADLs), such as bathing and dressing, are you comfortable performing these personal tasks? Would home carehelp be an option to supplement care you and other family members can provide?
Consider these three questions:
Do you have someone at home who can help you? You may not always be available to assist your parent when they need help moving from a chair to a bed, for example, or using the bathroom.
Do you have children? If you're a member of the sandwich generation, consider how moving your aging parents will affect your children. Are they old enough to help with daily chores or assist your parents with care if needed?
Do you work? If so, are you able to set aside free time? Having flexibility throughout your day or evening can be helpful if an emergency happens or if you need to assist with errands, medicine, or transportation.
How's your relationship with your aging parents?
For some, caring for an aging parent is fulfilling. More than half of caregivers say being a caregiver gives them a sense of purpose and meaning, according to the Caregiving in the U.S. 2020 survey. Would caring for your elderly parents in your home be a positive way to give back some of the care, love, and nurturing they gave you?
Consider the history of your relationship to determine whether you can live together peacefully in the same home, especially since your roles will be reversed.
Do you get along well with your aging parent?

Are you able to move past conflicts easily?

Will living together strengthen or weaken your bond?

How well do you communicate with each other?
Even if you feel obligated to care for them, it's important to be realistic about your relationship and whether you're able to live in harmony.
How will you prepare your home for your elderly parents?
Often, older adults with health problems can't bathe or climb stairs easily without modifications. Is your home safe for your elderly parents? Can you afford a home renovation that may include installing ramps, electric chair lifts, or grab bars?
Reflect on the following questions:
Do you have available space, or do you need to create space through a home renovation?

Will someone at home have to give up their space?

Is there an accessible bathroom located near the space for your elderly loved one?

Is your parent in a wheelchair? Can your house accommodate their mobility needs?

If home renovations are needed, is the cost worth it for both short-term and long-term health care needs?

Will your parent and others at home be able to maintain a comfortable level of privacy?
Will your aging parents be contributing to the expenses?
Moving a parent into your home can be very costly. According to Genworth'scaregiving statistics, families spend on average a total of $10,423 out of pocket each year on care. Also, more than 70% of caregivers miss time from work, which can result in lost income. However, certain circumstances might help with the financial burden:
Here are a few questions to consider about finances:
Can your parent help with rent?

Can your parent contribute financially to the home renovations required for their move?

Can you combine resources to get a new home that would provide a better living arrangement for everyone?

Can your siblings or other relatives help pay for your parents' cost of care?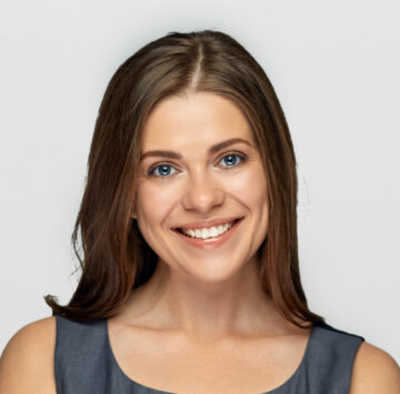 Talk with a Senior Living Advisor
Our advisors help 300,000 families each year find the right senior care for their loved ones.
How do your family members feel about the potential move-in?
Communicate with family members, and trust your gut when it comes to moving your loved one in. Facilitate family discussions or ask relatives one-on-one, but try to find answers to the following questions:
Do you and your children feel excited about the potential move?

Is your spouse supportive? Do they have a good relationship with your parent?

How does your aging parent feel about this transition?
There are many benefits to intergenerational bonding and heritage. For example, it provides families with the opportunity to support one another and develop a closer connection.
Make sure everyone is on board with your decision and is prepared for potential sacrifices and responsibilities. Consider meals, noise levels in the house, and everyone's preferences and lifestyles.
Will providing elder care bring you stress?
If you're working full-time, you need to consider whether you can handle the additional stress of having a dependent older adult at home. Many caregivers lose or give up their jobs because they can't juggle competing demands of work and taking care of a parent. They're also prone to illness from exhaustion and stress if they're not taking time for themselves. Caregiver stress often leads to increased anxiety, depression, and other health-related issues.
It's important to replenish your body, mind, and spirit by having your own activities and personal time. Consider whether you can balance your needs with theirs.
Fortunately, if you choose to dedicate and invest your time in caregiving, there are many support groups for caregivers — both in-person and online — that can help you connect with others, ask questions, and assure you that you're not alone on this journey.
How will moving into your home affect your parent's social life?
When your parent moves in with you, they may be leaving their own social network and friends. It can also be hard for older people to adjust to a new environment, especially if they're set in their ways.
If you and your spouse work outside the home, and your kids are in school, this translates into a lot of alone time for your aging parent. Senior depression and loneliness from isolation could become an issue.
Explore senior living options
If becoming an in-home caregiver is not the best option for your family, or if you get to a point when you can no longer care for an elderly parent, it may be time to explore senior living options.
Consider a nursing home. Sometimes called skilled nursing facilities, nursing homes offer residential, long-term or short-term care for seniors with chronic illnesses, severe cognitive impairment, or terminal diseases.
Tour assisted living communities.  Benefits of assisted living include increased security, support, and social activities.
Talk to a Senior Living Advisor (SLA). One of our 400 trained SLAs will guide you through and help ease the process of transitioning your loved one into senior care.
Sources:
Reinhard S.C., et al. Supporting family caregivers in providing care. Patient Safety and Quality: An Evidence-Based Handbook for Nurses. Agency for Healthcare Research and Quality, 2008
Family Caregiver Alliance. "Caregiver Statistics Demographics."
Caregiving in the U.S. May 2020.