Caring for someone with dementia can be daunting. As a caregiver, you may feel sad and frustrated as you realize your loved one is unable to recognize those closest to them or is forgetting cherished memories. You may also be trying to figure out how to handle practical dementia care challenges, such as keeping your loved one safe as their disease progresses.
You're not alone — more than 16 million Americans provide unpaid care for family and friends with dementia each year, according to estimates by the Centers for Disease Control and Prevention (CDC).
Many choose to care for their relatives with dementia at home. But as their disease progresses, it may be difficult to manage certain dementia behaviors. There may be a time when you need help caring for your loved one. Read on to understand how to get help and learn about the different dementia care options available.
Difficult dementia behaviors: what to expect when caring for a loved one with dementia
Personality changes and difficult behaviors associated with dementia can pose some of the greatest challenges in dementia care. If you're considering becoming your parent's caregiver, it's important to think about what caregiving entails and understand what to expect. People with dementia may experience: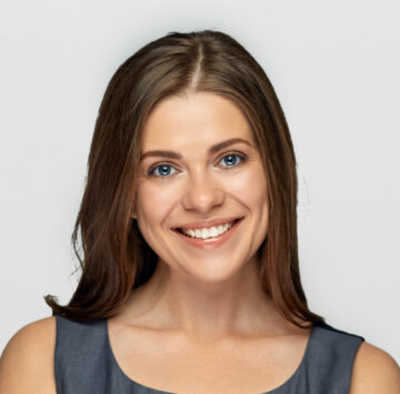 Talk with a Senior Living Advisor
Our advisors help 300,000 families each year find the right senior care for their loved ones.
Agitation. Mood changes that include confusion, irritability, depression, or anxiety are common in people with dementia. Your parent may become easily upset in different or new situations.
Repetitive speech. Your relative may repeat words, sentences, or questions over and over. Although this behavior isn't dangerous, it can be stressful for caregivers. Repetitive speech can sometimes be triggered by anxiety, fear, or boredom.
Wandering. People with dementia sometimes get lost in familiar places or walk aimlessly. Wandering can happen for many reasons, including fear, anxiety, boredom, or an urge to follow past routines.
Sleep problems. Insomnia and sundowning are common problems in people with dementia. Your parent may have problems falling asleep, or they may wake up several times throughout the night. They may also feel more restless at the end of the day — this is called sundowning. Doctors believe sundowning can be triggered by exhaustion from events of the day or by changes in the biological clock of people with dementia.
Eating problems. Your parent may forget to eat or drink. Medications to treat dementia symptoms can also affect your loved one's appetite or interfere with food taste. Ensuring your loved one with dementia gets adequate fluids and nutrition can be a challenge.
Incontinence. As dementia progresses, your loved one may lose bladder and bowel control. Changes in environment may also lead to accidents because someone with dementia may not be able to find the bathroom or get there in time.
Preventing or minimizing dementia behaviors
Although many challenging dementia behaviors can't be eliminated, the following strategies may help prevent or minimize them when caring for a loved one with dementia.
Learn how to communicate better with your loved one with dementia
Understanding different techniques to improve conversations with your relative may strengthen your bond and support day-to-day interactions.
Establish and keep a routine
New situations and environments can increase agitation and feelings of anxiety in people with dementia. Minimize surprises and avoid scheduling multiple major activities each day.
Create a calm, soothing environment
Environmental changes can increase agitation and make your loved one feel disoriented and stressed. Reducing loud noises and clutter, avoiding moving furniture, and keeping familiar objects around can help.
Keep your loved one active
Physical activity can help prevent restlessness, wandering, and aggressive behavior. It can also help your loved one with dementia sleep better at night. Regular walks, dancing, or chair exercises may be good options to try.
Monitor diet
Avoid excessive caffeine or sugar, which can disrupt sleep. Alcohol can also increase confusion, so it may be best to avoid it altogether.
Promote connection
Talk to your loved one about the past. Many people with dementia can remember things from decades ago, even if they can't recall a conversation you just had. Having these conversations with your parent can help soothe them and strengthen your bond.
Provide a safe environment
As your loved one's dementia progresses, you may be worried about their safety. If you're concerned about wandering, certain GPS tracking devices designed for people with dementia can help you prevent dangerous situations and give you peace of mind knowing where your parent is at all times.
Dementia care options
Your parent's symptoms and care needs will likely change as their disease progresses. In the later stages of dementia, it may be difficult to care for your parent at home without help. Whether you just need respite care for a short period of time or are looking for more permanent support, find the right level of care for your loved one.
Dementia home care
If you choose to care for your loved one with dementia at home, it's important to ensure your home is safe. You'll want to make sure medications or dangerous objects, such as kitchen knives, are safely locked away. You may also need to install additional locks to prevent wandering and night-lights to reduce disorientation at night.  
If you need additional support, in-home care services offer different levels of care depending on your relative's needs. In-home care services for dementia may include:
Respite care for dementia
If you just need a break or temporary care for your loved one with dementia, respite care may be the way to go.
Respite care, also called short-term care, gives you a chance to spend time with other family members and friends, go on vacation, or just have some time for yourself.
Respite care offers help with ADLs and medication management in a safe environment. Many volunteer organizations, support groups, and area resources offer respite care. Some senior living communities specializing in memory care also provide respite care. This can be a good way to try out a senior living community before making a permanent move.
Memory care for dementia
Memory care communities are tailored to the specific needs of people with dementia. These facilities provide a safe environment uniquely designed to promote familiarity, reduce confusion, and prevent wandering. They also offer activities and therapies designed to enhance memory, including music therapy, sensory stimulation, and more.
Staff at memory care communities receive ongoing training to assist residents with specific memory needs and to help minimize many of the difficult behaviors associated with dementia.
These communities also feature lower staff-to-resident ratio than assisted living, 24-hour supervised care, and secured exits.
Nursing homes for dementia
Nursing homes offer 24-hour medical assistance and supervision, along with room and board. Nursing home residents usually suffer from seriously debilitating conditions, and may be bedridden or wheelchair-bound, or in need of daily skilled nursing care. A doctor must prescribe this type of care before your loved one can move into a nursing home. Nursing homes also offer help with ADLs, but staff-to-resident ratios — along with staff training and experience with dementia patients — vary depending on the nursing home.
If you're not sure what type of care would be best for your loved one with dementia, talk to one of our free Senior Living Advisors. They can help you think through your parent's needs, your expectations for care, and the types of care available to find the right solution for your family.
---
Sources:
Family Caregiver Alliance National Center on Caregiving. "Caregiver's guide to understanding dementia behaviors." https://www.caregiver.org/caregivers-guide-understanding-dementia-behaviors.
Centers for Disease Control and Prevention. "Caregiving for a person with Alzheimer's disease or a related dementia." https://www.cdc.gov/aging/caregiving/alzheimer.htm.
HelpGuide. "Alzheimer's and dementia behavior management." https://www.helpguide.org/articles/alzheimers-dementia-aging/alzheimers-behavior-management.htm.