Planning for dementia care can be stressful and overwhelming. Over time, dementia symptoms get worse and difficult behaviors often aggravate. The level of care your loved one needs will change as their disease progresses. Although you can't change your parent's diagnosis, you can take steps to keep them as healthy and safe as possible by planning ahead.
Learn about the symptoms and types of care needed in the early, middle, and late stages of dementia. Understanding what to expect can help you develop a dementia care plan that allows you to make thoughtful decisions before emergencies arise.
Planning for care during early stages of dementia
During the beginning stages of dementia, most people can function independently. Your loved one may be able to do many of the activities they've always done, such as driving, volunteering, and attending social events.
You may feel uncertain about how much support your parent needs in the early stages of dementia. While most people can perform simple activities of daily living (ADLs), more complex tasks — such as managing a budget or learning how to use new technology — may be more difficult. Memory problems and cognitive impairment may also become more persistent. Putting a dementia care plan in place can help anticipate issues that begin to arise.
You can support your parent at the beginning stages of dementia by taking certain steps:
Offer emotional support
Does your loved one seem depressed?
Depression is both a risk factor and a symptom of dementia. If you notice your parent has been sad or anxious for several weeks, it's important to discuss it with their doctor.
Is your parent in denial?
Although it may be difficult to accept a diagnosis of dementia, anosognosia — a condition that often affects people with Alzheimer's — impairs their ability to understand they're ill. If it seems like your parent is in denial about their diagnosis, talk to their doctor or a psychiatrist or psychologist who specializes in dementia.
Find support
Help your loved one find support by talking to others who have been through the same experiences. There are several online support groups for people who've been diagnosed with dementia, as well as for caregivers.
Help your parent get organized
Create a daily routine. Work with your loved one to develop a routine that's easy to follow. Write it down, and place it somewhere they can easily see.
Set reminder systems so they can keep appointments. Set up automatic payments to ensure bills are paid on time.
Help them manage medications with pillboxes and dispensers, reminder apps, and other tools and devices.
Assist with finances. Offer to be a second pair of eyes when managing budgets or balancing their checkbook.
Locate important documents and help your loved one organize them so they're easily accessible.
Get legal advice. An elder law attorney can help your parent think through legal and financial considerations early on to prepare for the future. For example, your parent may want to prepare or update a living will and a medical and financial power of attorney.
Proactively assess safety
Make your loved one's home safe
Make sure smoke and carbon monoxide detectors are correctly installed and working. Consider an automatic shut-off switch on the stove. Check expiration dates on fire extinguishers.
Remove potential fall hazards
These can include items such as throws, rugs, and electrical cords. Consider purchasing a medical alert device should your loved one fall and be unable to call for help.
Know your loved one's whereabouts
Encourage them to wear a medical ID bracelet in case they get lost, or consider a GPS tracker.
Have alternate care plans
Make an alternative plan for care management if the primary caregiver should become sick.
Planning for middle-stage dementia care
Developing a dementia care plan becomes even more important as your loved one's disease progresses. Middle-stage dementia symptoms worsen as damage to brain cells continues.
Your parent with middle-stage dementia may need help with:
Daily care needs, such as eating, dressing, bathing, and toileting
Managing difficult behaviors that may become more pronounced, such as sleep problems, wandering, and aggression
Difficult emotions and mental health conditions, such as anxiety, depression, and irritability. Your loved one may also feel more disoriented or agitated, especially at the end of the day (this is called sundown syndrome).
Expressing thoughts and following conversations —they may repeat words or sentences or progressively rely on nonverbal communication.
Driving. It's not safe for people in the middle stages of dementia to continue to drive.
Practicing safe hygiene, such as remembering to wash their hands or wearing a mask when necessary
Care options for middle-stage dementia
If you live with someone in the middle stages of dementia, you've likely taken on more responsibility for their care by now. At this stage, it may be time to evaluate whether you need additional support to help ensure the health and safety of your loved one. It's also important to consider your own physical and mental health, the financial burdens that come with caregiving, and how it will affect your family, social, and work life.
You may want to consider care and support options such as:
In-home care services, which offer different types of care based on your parent's needs. These services include companionship; meal preparations; assistance with bathing, dressing, and grooming; and more.
Respite care, or short-term care, which gives you a chance to take a break, go on vacation, or spend time with other family members and friends. It offers help with medication management and daily activities while keeping your loved one safe.
Memory care communities, which tailor care to specific memory loss needs, providing a safe environment and memory-enhancing activities for seniors with dementia and other types of memory loss.
Adult day services, which provide limited support and supervision, freeing time for primary caregivers during the day.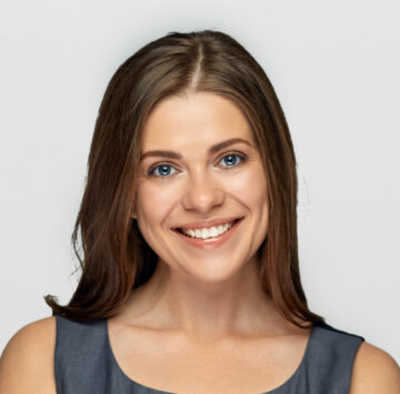 Talk with a Senior Living Advisor
Our advisors help 300,000 families each year find the right senior care for their loved ones.
Dementia care plans and senior living
If your loved one needs the support offered at a senior living facility, care providers will want to discuss your family member's health, care needs, and goals. They will likely evaluate your relative's mobility, cognitive health, and their ability to perform certain daily tasks.
This assessment will help staff at the community develop a dementia care plan to support your family member's unique needs. This plan should also contain a thorough description of your loved one's personal background.
Family members and caregivers may play a key role in helping fill any the gaps in a dementia care plan. They can provide valuable information on their loved one's likes, dislikes, and preferences. They may also provide information about family and friends, past career, hobbies, or other critical information related to their family member's sense of identity.
As you work with community staff to develop a plan for your loved one's care, be sure to talk about your relative's typical daily activities. Eventually, your family member may need a care provider's assistance to organize their day, so it's a good idea to plan ahead. Be sure to discuss structured and pleasant activities, as these may help to reduce agitation and other difficult dementia behaviors.
As dementia symptoms progress, your loved one's dementia care plans should change. Check with care providers in the community to understand how often care plans are reviewed to ensure your loved one's getting the care they need.
Planning for late-stage dementia care
Late-stage dementia symptoms continue to worsen as the disease progresses. At this stage, it's no longer safe to leave your loved one alone — they'll need 24-hour assistance and supervision.
In addition to full-time help with daily care, your parent may:
Have difficulty eating or swallowing

Be unable to speak or express thoughts cohesively

Experience problems with walking and mobility

Be more vulnerable to infections like pneumonia
This is a difficult time for caregivers and family, who often need to make care decisions while also dealing with feelings of sadness and grief. Preserving quality of life is a key goal for those with end-stage dementia. During this time, hospice care can be helpful for families.
Hospice care can be provided at home, at a hospice facility, at a nursing home, at a hospital, or often at an assisted living or memory care community. It focuses on keeping your loved one with dementia as comfortable as possible while supporting the family.
If you need help making a plan for your loved one's care, contact one of our Senior Living Advisors. They can help you think through your loved one's care needs, your expectations for care, and the types of care available, to find the right solution for your family.
Sources:
National Institute on Aging. "End-of-life care for people with dementia." https://www.nia.nih.gov/health/end-life-care-people-dementia.
National Institute on Aging. "Tips for living alone with early-stage dementia." https://www.nia.nih.gov/health/tips-living-alone-early-stage-dementia.
Alzheimer's Association. "Daily Care Plan." https://www.alz.org/help-support/caregiving/daily-care/daily-care-plan