If you're responsible for caring for an elderly loved one, caregiver support groups are a way for you and other caregivers to share your experiences, which can include information, insight, advice, or words of encouragement. Whether you're an in-home caregiver, caring for someone with Alzheimer's or another form of dementia, or have a family member in an assisted living community, each person in a caregiver support group can learn from others who face similar challenges
Best online caregiver support groups
Online memory caregiver support groups
If your loved one has Alzheimer's, another form of dementia, or other memory-impairment illnesses, Memory People may be a helpful group to join. It was created by Alzheimer's patient Rick Phelps as a way for dementia patients and caregivers to share their stories and find understanding.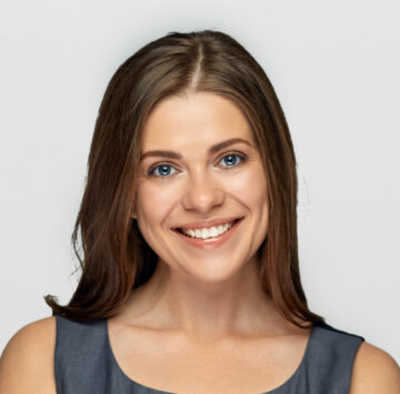 Talk with a Senior Living Advisor
Our advisors help 300,000 families each year find the right senior care for their loved ones.
Dementia Caregivers Support Group also supports caregivers of those affected by Alzheimer's and dementia. It seeks "to stimulate conversation and ensure all members a safe haven in posting personal feelings."
Created by the daughter and primary caregiver of an Alzheimer's patient, this support group targets people caring for those with memory-impairment illnesses. It allows caregivers "to vent and support one another, and to break the silence that leaves so many caregivers feeling alone."
This chat group supports friends, family, and caregivers of Alzheimer's and dementia patients. The members value brutal honesty and occasional humor during discussions. If you're focused strictly on gaining information regarding memory care, this group may not be the right fit.
A dementia patient's daughter-in-law, who also served as primary caregiver, created this dementia caregiver support group. Caregivers in this group — which now has more than a whopping 43,000 members — support each other by posting caregiving suggestions, ways to de-stress, and new discoveries in dementia treatments and preventions.
Online family caregiver support groups
Caregiving questions of all sorts are quickly answered on this active forum, or message board, from A Place for Mom's partner site, AgingCare. Users can select from three separate tabs: Recent Activity, Most Popular, and Needs Answers. Anyone can read the Q&As though you must sign up to post your own questions or answers.
Caregiver Support Community is a welcoming and supportive group intended for family caregivers — not for professional caregivers, nursing home workers, former caregivers, or anyone selling products or services. Before you join, the group asks you to share your caregiving story.
The organizers of this group recognize caring for your elderly parent may be one of the hardest situations you've ever faced. To ease this stress, the group gives members a place to ask questions, vent, or simply be heard.
Working Daughter is a space for women struggling to balance caregiving with a career and raising children. With more than 4,000 members, this group provides resources for women "searching for real world, practical answers" about juggling all of life's responsibilities.
This support group is a safe place for caregivers to freely discuss the challenges of caring for a narcissistic family member. Group members provide suggestions and helpful tips to improve the health of both the caregiver as well as the senior loved one.
A dementia caregiver support group that offers understanding from a specialized point of view. It's a growing and helpful resource for those who are caregiving and also coming to terms with their spouse's condition.
FCA's online caregiver support group focuses on family caregivers for patients with both physical and cognitive disorders like Alzheimer's, stroke, Parkinson's, and brain injuries. This FCA group offers "a safe place to discuss the stresses, challenges, and rewards of providing care for a loved one."
Caregivers Connect allows the voices of family caregivers to be heard. This support group aims to inspire caregivers and provide helpful resources to better care for senior loved ones. It welcomes new people and encourages members to invite anyone who may benefit from these discussions.
General online caregiver support groups
Caregivers Assist Support Group is an online community of more than 2,000 dedicated caregivers. Its stated purpose is "to share caregiving skills, best practices, and learn how to live a healthy prosperous life as a caregiver."
The Caregiver Space Community is a group for caregivers of elderly loved ones who may be ill or disabled. This group of more than 7,000 members welcomes family, loved ones, and professional caregivers to connect and discuss their experiences.
Caring For The Caregiver Support Group encourages members to express their thoughts and feelings. This group is also a great way to find caregiving help or to offer your services as a caregiver.
Some of us have more experience than others with providing care. For those who are new to caregiving, the Caregivers Hub Support Group aims to support all caregivers — both family and professional — and to provide a space for new caregivers to learn from "veteran" care providers.
How can I find caregiver support groups near me?
Some people find connecting face-to-face, regularly or occasionally, to be more therapeutic than online support groups. Also, many in-person support groups focus on specific conditions and circumstances.
 In-person support groups
The Alzheimer's Association's map feature helps locate alzheimer's caregiver support groups nearest you. The meetings are facilitated by trained leaders.
The National Stroke Association has a Stroke Support Group Finder resource for caregivers, family members, and people affected by strokes.
Use the Parkinson's Foundation locator to find local chapters and resources near you. In the results listing, you'll find services local chapters offer, including support groups.
The American Cancer Society's "Search for Resources" page enables users to find local support groups for particular types of cancer. Enter in your ZIP code or city and state, then select "support" and the specific cancer in the "program" field.
The U.S. Department of Veterans Affairs (VA) created The National Caregiver Support Line to assist caregivers, veterans, and others seeking caregiver information to speak with licensed, caring professionals. They can connect you with a Caregiver Support Coordinator at a VA Medical Center near you, or simply offer a listening ear. You can reach the support line at 1-855-260-3274, Monday through Friday 8:00 a.m. to 8:00 p.m. EST.
Find local support for people with mental health conditions and their caregivers at this comprehensive site. Some support groups are peer-led while others may be led by a mental health professional.
Benefits of a caregiver support group
Benefits of joining caregiver support groups include:
Forming friendships, which can reduce feelings of loneliness, isolation, anxiety, or distress

Getting advice from other caregivers regarding practical solutions, treatment options, and what to expect in the future; caregivers can also share their tips  and improve or learn new healthy coping skills

Gaining a sense of empowerment and control

Giving a better quality of life to your senior loved one
How can I join a closed (private) Facebook group?
You can find comfort in knowing that closed Facebook groups are private. All posts and comments can only be seen by other members of the group. Your activity will not show on your personal Facebook page.
Follow these steps if you are looking to join a closed Facebook group:
Sign in to your Facebook account. If you don't already have an account, there are simple steps to sign up for one.

Search for the Facebook group you'd like to join, and go to that group's page.

Click the "Join Group" button, which sends a request to the group's administrators and organizers.

Wait to be admitted into the group. If you do not get a message or notification, refresh your browser or check the group's page later.
Before requesting to join a Facebook group, read the description section. If available, check the special instructions to join or the community guidelines, and assess if this group is the right fit for you.
If at any time you want to leave a Facebook group after your request has been accepted, there are simple steps you can take to do so.