In many states, terminally ill residents can receive hospice care, or end-of-life care, without leaving their senior living community. In response to seniors' desires, many assisted living communities embrace an "aging in place" philosophy. This means assisted living and hospice caregivers work as a collaborative team to provide residents with increased levels of care, within limits, in their assisted living community.
"Hospice focuses on the person and not the disease. It makes the patient's wishes and priorities a priority in the care plan. Hospice focuses on quality of life and helping a person live as fully as possible despite a terminal illness," says Jon Radulovic, vice president of communications at the National Hospice and Palliative Care Association in Alexandria, Virginia.
Learn more about hospice services, requirements, costs, and staffing in assisted living.
1.  Hospice comes to senior living
It's a common misconception that seniors must go to another location to receive hospice services. In fact, while there are facilities devoted solely to hospice, the vast majority of people receive hospice care at home, says Radulovic. In most states, it is an option to receive hospice care within an assisted living facility, but the difference between hospice and assisted livingservices requires nurses, aides, and other care providers to come to the community to meet the resident's needs.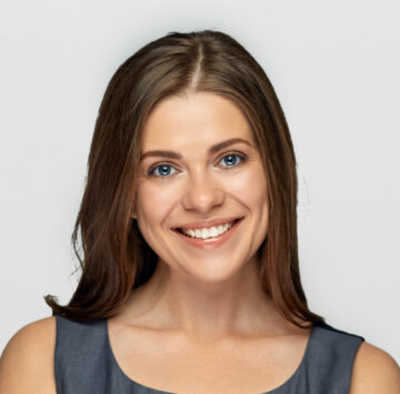 Talk with a Senior Living Advisor
Our advisors help 300,000 families each year find the right senior care for their loved ones.
There are many benefits to receiving hospice care in assisted living. Hospice care teams offer physical and emotional comfort to seniors during their final months, weeks, or days. They also support family members as they navigate end-of-life decisions. By providing these services in assisted living, residents spend their last days in the comfort of their own homes.
Hospice specific care services include:
Pain relief and symptom management

Spiritual and emotional support for feelings around dying

Assistance with medication dosing and schedules

Doctor and nurse's services

Information for family members in their caring tasks and support through the transition

Physical and occupational therapy
Four states — Idaho, Mississippi, Montana, and North Dakota — don't allow hospice care to be provided in an assisted living community, according to Radulovic. In other states, hospice care is allowed at the discretion of the senior community.
Some states require assisted living communities to inform a regulatory agency once someone needs hospice. This is done by filing a waiver, which establishes that an agreement of care has been created between the hospice provider and the assisted living community.
Don't put off talking with staff or caregivers at your loved one's community, and, if possible, research hospice providers in advance, says Radulovic. Terminally ill residents and their families have a better chance of finding suitable hospice care if they seek providers sooner, rather than later.
"Hospice is associated with imminent death, and it's not accurate," says Radulovic. "It's well suited for the final months of life, not days."
Once a resident needs hospice, the assisted living community and interdisciplinary team work to create an organized care plan. This includes answering detailed questions, such as:
Who is on staff at night for the resident?

Which physician is responsible for writing orders?

Who should be contacted if there's an emergency?

Is any special packaging required for medications?

Who is administering treatments and when?
2. Medicare covers hospice costs and treatments
Hospice care at assisted living facilities is covered by Medicare and most private health insurance plans. It provides what's known as "comfort care," or care that eases pain and alleviates discomfort when a patient's illness is no longer responding to treatment.
The Medicare hospice benefit covers the care team, equipment, medications, and therapies.
"It's designed to be all-inclusive," says Radulovic.
To qualify for Medicare's benefit, a person must meet the following requirements:
Be 65 years or older

Be diagnosed with a serious illness

Have certification from a doctor stating the patient has six months or less to live

Agree to give up life-saving treatment

Choose a provider that accepts Medicare
Medicare provides care for two 90-day periods in hospice, which is followed by an unlimited number of 60-day periods. At the start of each care period, a doctor must reassess whether the patient has six months or less to live.
There's no deductible for hospice services, although sometimes there's a small co-payment for medications. The Veterans Administration also provides hospice assistance for veterans. Medicaid can provide hospice coverage as well.
3. Hospice is different from palliative care
Although hospice and palliative care are similar in reducing pain and enhancing a person's quality of life, there are distinct differences between the two types of care.
Amount of care time 
Hospice care is intended for patients who have six months or less to live. There are no time restrictions in palliative care.
Palliative care usually involves curative treatments
Hospice patients decline this option, as hospice care caters toward those with a terminal prognosis. The goal of hospice is to make a person's final days as comfortable, meaningful, and peaceful as possible.
4. Hospice care can extend life in assisted living
Despite what many people believe, hospice is not "giving up," says Radulovic. "It's real medicine and real care. Hospice can increase quality of life, and in some cases, even length."
In a study of nearly 4,500 Medicare beneficiaries, the average survival period was 29 days longer for hospice patients than non-hospice patients. Hospice patients with congestive heart failure, lung cancer, pancreatic cancer, and colon cancer had a significantly longer average survival period than patients who opted out of hospice care.
A doctor's referral is generally all that's needed for a patient to become eligible for hospice. Once it begins, hospice care can be stopped at any time by the patient if they decide they want to pursue curative treatments.
5. Hospice provides services for families of patients as well
By working to meet all the patient's needs, hospice providers help bring peace of mind to the patient's family. Hospice services offer this collective care through the following:
Care coordination
Once someone is enrolled in hospice, the provider organizes and manages all aspects of care by creating a comprehensive plan in consultation with the assisted living community and family.
Pain and symptom management
All medical care is focused on helping patients get maximum enjoyment out of their remaining time. The goal is to minimize pain and keep other symptoms under control.
Support for daily activities
Hospice works with assisted living communities to arrange assistance with daily activities like bathing, dressing, and eating.
Medical supply management
Hospice care provides all necessary supplies and equipment.
Counselors
These professionals can help patients and their families manage anticipatory grief. After a death, some programs offer bereavement services to helps families through the grieving process.
6. Hospice offers a versatile and supportive staff
Hospice care in assisted living aims to give residents a comfortable and dignified end of life.
A hospice care staff often consists of a variety of professions.
Doctors and nurses

Home health aides

Counselors

Chaplains

Volunteers
Hospice nurses play a particularly pivotal role by working with the staff of the assisted living communities to coordinate care plans. Although hospice nurses administer care, they do more than provide medications like painkillers and sedatives. They educate the patient's primary caregiver about their condition and provide ongoing emotional support and counseling to the patient and the patient's loved ones.
"A hospice team has skills specific to someone who is at the end of their life," says Radulovic. "A hospice nurse can be tuned into the unique needs of a person at the end of life."
Hospice also provides respite care, which allows loved ones to take a break from caregiving. Volunteers are scheduled regularly to help with errands and meal delivery. The care plan may be adjusted weekly depending on team members' availability and the patient's updated needs.
 7. We can help you find senior hospice care in assisted living
A Place for Mom can assist families interested in assisted living communities that coordinate with hospice care. Our Senior Living Advisors provide families a tailored list of communities that meet their loved one's specific needs and preferences.