Study: Caregivers for Seniors With Dementia Continue to Be Hardest Hit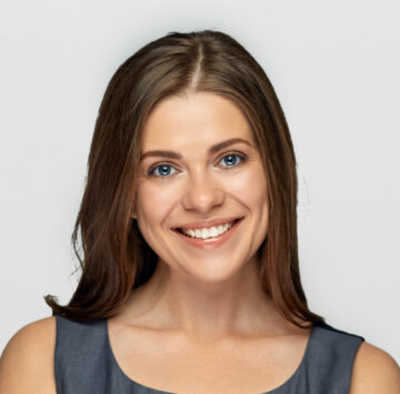 Talk with a Senior Living Advisor
Our advisors help 300,000 families each year find the right senior care for their loved ones.
Unpaid caregivers average more than 100 hours a month looking after the needs of seniors with dementia, putting in a significantly higher number of hours than those caregivers who help elderly people without dementia.
A new study shows that unpaid caregivers and family members spend a whopping 100 hours or more a month helping seniors with dementia who live at home rather than in residential care or nursing homes. The study, published in the October issue of the journal Health Affairs, analyzed 2011 survey data from the National Health and Aging Trends Study and the National Study of Caregiving. It included 2,423 adults age 65 or older who were not in residential care or nursing homes who received help with routine household tasks or personal care such as grooming. The study also included 1,924 caregivers who provided this unpaid help.
The study finds that overall people living with dementia only make up 10 percent of seniors who are not in residential care or nursing homes but they account for more than 40 percent of unpaid caregivers' time. Because it's estimated that one third of people over age 85 will develop dementia, there is some concern about the demands that will be placed on family members and other unpaid caregivers as the population increasingly ages.
Women Disproportionately Affected By Caregiving
The study notes that caregiving is most intense for caregivers who are spouses or daughters or who live with the care recipient. In fact, data from the Alzheimer's Association Women and Alzheimer's Poll, which is included in the  The Shriver Report: A Woman's Nation Takes on Alzheimer's, released in 2010, reveals that women make up 60 percent of the unpaid caregivers for family members and friends with Alzheimer's disease.
On top of this, one-third of female Alzheimer's and dementia caregivers are part of the sandwich generation, meaning that they also have to look after children or grandchildren. As well, A Woman's Nation Takes on Alzheimer's finds that working women feel they get less support for elder care than they do for child care; for example, some caregivers report that were unable to tried to get time off from work so that they could provide support for seniors. In addition, the Shriver Report points out that heath care for caregivers costs an extra $4 billion a year due to the emotional and physical stress and strain of caregiving.
Caregivers at High Risk for Physical Problems
The  Family caregivers of people with dementiaarticle, published in the journal Dialogues in Clinical Neuroscience in 2009, also discusses the high costs to caregivers in terms of emotional and physical health as well as financial burden. The authors note that caregivers are at an increased risk for cardiovascular problems, lower immunity, slower wound healing and higher levels of chronic conditions like diabetes, arthritis and ulcers. Not only that, they caregivers engage less in preventative behaviors like exercise and face a greater likelihood of smoking, drinking alcohol, and developing poor sleep patterns.
The authors also look at caregiver interventions, including technology-based interventions like online discussion groups or electronic reminder services. They refer to a Miami study of two different cultural groups (White and Cuban-Americans) who provided care to people with Alzheimer's. Overall, the participants who had access to technology-based support as well as family therapy showed a significant decrease in depression at 6 months, more so than caregivers who only relied on traditional therapy. (The 18-month follow-up data showed that the intervention particularly benefitted Cuban-American husband and daughter caregivers.)
New Online Resource for Caregivers
When it comes to technology-based supports for caregivers of people living with dementia, Baycrest Health Sciences' online educational resource on the Behavioural and Psychological Symptoms of Dementia (BPSD), features videos which focus on techniques for responding to challenging behaviors related to dementia. Dr. Robert Madan, Baycrest's Chief of Psychiatry, estimates that anywhere from 50 to 90 percent of people with dementia will exhibit challenging behaviors during the course of their disease.
How has caregiving impacted your life? What resources, technological or otherwise, have you found helpful to deal with the stress of caregiving? Share your suggestions with us in the comments below.
Related Articles:
The Toll of Caring for a Spouse with Dementia
5 Hidden Costs of Family Caregiving