More than 11 million Americans provide care for loved ones with Alzheimer's Disease or another form of dementia — and that number continues to grow as the population ages. The cost of dementia care for a relative can be enormous, both financially and personally.  Nearly $257 billion worth of care is provided by family members and other unpaid caregivers each year, according to the Alzheimer's Association's 2021 Facts and Figures report.
"Caring for my grandfather is the most meaningful thing I've ever done," says Richard, 34, of Marion, Tennessee. "It's definitely impacted my life — financially and to my family in general." Richard, like many unpaid caregivers, also relies on in-home care and family support to aid his grandfather, who's aging in his own home several miles away.
Learn more about the cost of dementia care, the differences between care types, and how to balance the personal costs and rewards of caring for a loved one with dementia.
In-home dementia care costs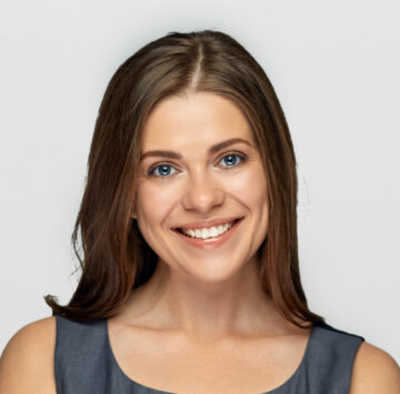 Talk with a Senior Living Advisor
Our advisors help 300,000 families each year find the right senior care for their loved ones.
Nearly 90% of seniors want to remain in their homes as long as possible, according to an AARP survey. Dementia can complicate those plans. If your loved one chooses to age in place, in-home care can help keep them safe and engaged.
"We have a great nurse come in to help a few hours in the morning with making breakfast, tidying the house, and making sure grandpa gets his medicine and dressed," says Richard. He and his wife, Lizz, spend about $2,000 a month for four hours of care each workday.
The cost of Alzheimer's care at home often depends on location, your relative's level of need, and care aid training. The average cost of a home health aide in 2020 was $24 an hour, or over $54,000 a year, according to Genworth. The hourly rate varied by location and ranged from $17.00 in Louisiana to $33.00 in Minnesota. A home health aide with dementia-specific training or certifications may be more expensive.
Make sure the aide has experience caring for dementia patients since a unique set of skills is required. Know your loved one's dementia symptoms, care needs, and expectations before calling to screen and hire home care providers.
Care aides trained to assist seniors with dementia can provide:
Companionship and social stimulation

Help with activities of daily living (ADLs), like bathing, dressing, and eating — especially during late stage dementia
Assistance in managing symptoms of sundown syndrome and de-escalating aggressive behaviors

Sensory or reminiscence therapy to reduce agitation and inspire positive memories

Care while you work, run errands, or spend time with family

Engaging at-home dementia activities geared toward their interests and skills
Dementia care costs: Home modifications and safety
As dementia progresses, seniors may experience mobility difficulties, disorientation, and wandering. Since a fall can result in hospitalization or the need for long-term care, it's important to take safety precautions in the home — another significant dementia care cost.
"Since grandpa didn't want to move out of the home he's been in for over 50 years, we had to make some changes," says Richard. He and his wife have spent over $5,000 on home modifications since the diagnosis.  In the early stages of dementia, inexpensive, basic accommodations like removing trip hazards, installing grab bars, and lowering thresholds can reduce Alzheimer's safety risks.
The cost of dementia care for home safety can increase as the disease progresses. Alarmed windows and doors to prevent wandering, automatic-off appliances, and mobility assistance like stairlifts may be necessary. Non-slip flooring, walk-in tubs or showers, and lever handles are other common changes.
"We know that when things get worse, he won't be able to live on his own anymore, so we're also starting to make some changes in our house, for whenever grandpa needs to be here," Richard says. "Some of it is things you'd never think of, like door handles and windows with high-up locks." The average in-home dementia care cost for safety modifications is around $10,000, according to Remodeling Magazine.
Emotional and professional costs of dementia care
When families weigh the costs of dementia care, they rarely consider the non-financial impact of caregiving. While caring for a loved one with dementia may be rewarding, it can also lead to serious health consequences. More than one in three dementia caregivers report significant emotional stress, and one in five report financial or professional stress, according to a report published by the National Alliance of Caregiving (NAC).
Mental and emotional costs of dementia care
Dementia caregivers report more anxiety and depression, higher levels of stress, and lower well-being than non-caregivers, according to an Alzheimer's caregivers study by researchers at the University College of London.
Richard and Lizz, like many unpaid dementia caregivers, are part of the sandwich generation. That means they simultaneously care for an elderly loved one and a child or young adult. Almost three-quarters of sandwich generation caregivers are employed full-time, and most spend three or more hours each weekday on eldercare, according to the National Caregiver Alliance (NAC). That's 21 hours of unpaid caregiving on top of a 40-hour workweek.
"We're just fried a lot of the time. My wife does so much. Usually, she has to make a separate plate for grandpa for dinner since there are a lot of foods he can't eat anymore," says Richard. "It can be hard getting the kids to do homework and also taking care of him, especially since the kids don't really understand why he asks the same questions or gets to eat whatever he wants."
If you're feeling overwhelmed by the emotional toll of caring for a loved one with dementia or begin experiencing symptoms of caregiver burnout, consider exploring these support groups to connect with other caregivers who can empathize and remind you you're not alone.
Professional and financial repercussions of caregiving
Caregivers may have to miss work for doctor's appointments, emergency calls, and days without in-home care. This can lead to poor performance, lost pay, and fewer vacation days.
Since the pandemic, Richard's been working from home, and often spends afternoons at his grandfather's house, helping with showering, trips to the bathroom, and other needs. This has been a blessing for the family — it's cut in-home dementia care costs in half. This unexpected saving has him weighing the pros and cons of part-time work and considering finding a job that allows him to remain remote. "I'm dreading going back because so much of the money I make in those hours goes straight to payments, and I don't get to spend time with him." Even though staying with his grandfather can make meeting deadlines difficult and cause anxiety, 40+ hours of in-home dementia care costs cut the couple's weekly budget in half.
Medical cost of Alzheimer's care
There isn't a cure for dementia. But appropriate medical care can maintain quality of life, according to Stanford Health.  Medication, regular doctor's visits, and treatment for other accompanying health conditions — like depression and loss of hearing or vision — are all key factors in successful dementia care.
The first step to securing medical care for dementia is a diagnosis. Your loved one's doctor will likely perform a baseline cognitive assessment to see if it's time for dementia care, then recommend specialists for additional testing.
Comprehensive insurance often covers these costs of Alzheimer's care, but experimental treatments, medications, and more may be paid for out of pocket.
Does Medicare cover dementia care costs?
Medicare is government-funded, national health insurance that all Americans are eligible for when they turn 65. Medicare covers annual wellness visits, health assessments, inpatient hospital care, and some of the doctors' fees for seniors with dementia aged 65 and older.
In 2019, average Medicare costs of dementia care were $25,213 a person — almost three times higher than Medicare costs for seniors without dementia, according to the Journal of Managed Care.
Some other costs of dementia care covered by Medicare include:
Cognitive assessments

Care planning assistance

In-home medical care prescribed by a doctor

Up to 100 days of skilled nursing care

Hospice care for up to six months, near the end of life
Does private insurance cover the cost of dementia care?
Private insurance includes employer-provided plans, long-term care insurance, and life insurance. Different plans cover different aspects of dementia care, so review your loved one's policy for specifics.
Long-term care insurance. While most policies say they cover Alzheimer's and dementia care costs, there may be stipulations. It's also important to note that once someone is diagnosed with dementia, they won't be able to apply for long-term care insurance. Review the policy to determine:
When can your loved one collect benefits? A certain level of physical or cognitive disability may be required.

How long is the elimination period, or time between diagnosis and payment?

What type of care is covered? Some plans cover in-home dementia care costs, while others only pay for skilled nursing or memory care.

Is there a maximum lifetime payout?
Life insurance. Some life insurance policies can be borrowed against for cash at face value. Others offer accelerated death benefits. This means that if an individual is only expected to live 6 to 12 months, some insurance benefits can be paid before death.  Since many seniors live comfortably for years after a dementia diagnosis, life insurance payouts should be a last resort for dementia care costs.
Medigap insurance. Medigap is a private insurance policy that can supplement Medicare coverage. It covers copayments and deductibles required by Medicare and fills gaps in coverage.
Memory care costs
In-home care and memory care both offer support for seniors with dementia, with several key differences. In-home care is generally paid for hourly, while the cost of memory care is often all-inclusive. The median monthly cost of dementia care in a memory care facility was $5,250 in 2019, according to A Place for Mom data.
In-home dementia care costs for seniors who need minimal help, or don't require 24-hour supervision, will often be lower than memory care fees. However, if an elderly loved one needs full-time care, mobility support, or help with incontinence, all-inclusive memory care will be less expensive than home care aides — especially considering amenities that may not be available in-home.
While communities vary, memory care typically offers meals, assistance with ADLs, and transportation, in addition to unique features tailored to seniors with cognitive impairment, such as:
Comprehensive staff training to support the emotional and mental needs of residents with dementia

Full-time supervision to prevent wandering

A small staff-to-resident ratio, with aides trained in person-centered care for dementia

Specially designed spaces to ease anxiety and agitation common in people with dementia

Safety features, which may include alarmed doors and in-room emergency call systems

Building layouts that simplify navigation, encourage social interaction, and provide a safe space for residents
Help understanding dementia care costs
Budgeting for the cost of dementia care can be complicated – especially if your loved one's condition is constantly evolving. For more information about dementia care costs specific to your family's needs, reach out to our free, local Senior Living Advisors to discuss memory care, in-home care, and caregiver support near you.
Sources
Alzheimer's Association. "2021 Alzheimer's Disease Facts and Figures." https://www.alz.org/media/Documents/alzheimers-facts-and-figures.pdf
American Journal of Geriatric Psychiatry. "Anxiety and depression in family caregivers of people with Alzheimer's disease."  https://pubmed.ncbi.nlm.nih.gov/16166409/
American Journal of Managed Care. "Economic Burden of Alzheimer Disease and Managed Care Considerations." https://www.ajmc.com/view/economic-burden-of-alzheimer-disease-and-managed-care-considerations
Centers for Disease Control and Prevention. "Caring for a Person with Alzheimer's Disease or Another Dementia." https://www.cdc.gov/aging/caregiving/alzheimer.htm
Genworth. "2021 Cost of Care Survey." https://www.genworth.com/aging-and-you/finances/cost-of-care/cost-of-care-trends-and-insights.html
National Alliance for Caregiving. "New Research Shines a Light on a Forgotten Generation." https://www.prweb.com/releases/new_research_shines_a_light_on_a_forgotten_generation_genx_caregivers_sandwiched_between_kids_and_parents/prweb16746134.htm
Stanford Health Care. "Alzheimer's Disease Diagnosis." https://stanfordhealthcare.org/medical-conditions/brain-and-nerves/alzheimers-disease/diagnosis.html