You've had the hard conversation with your family. You know your parent needs more care than you can manage now and you recognize that you will need to become a full-time caregiver. Unfortunately, you can't just give up having an income, especially when caregiving itself comes with so many costs.
So, what can you do to provide the amount of care a senior loved one needs while maintaining an income? Though there isn't a one-size-fits-all solution, you can use our tips to see how to qualify to become a paid family caregiver.
Becoming a Paid Family Caregiver
There are many ways to access the funds and resources that pay for family caregiving, but they depend on multiple personal factors.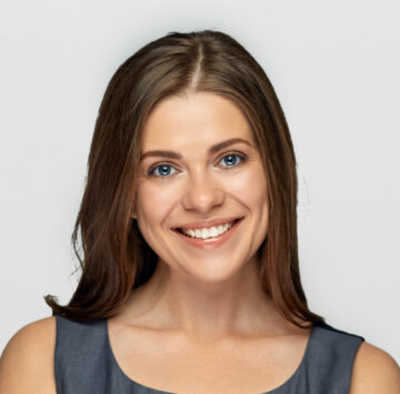 Talk with a Senior Living Advisor
Our advisors help 300,000 families each year find the right senior care for their loved ones.
Some questions that will make a difference in whether or not you'll qualify for help include:
How much care does your loved one need? A lot of the resources out there will decide whether or not someone qualifies for aid based on the number of ADLs your loved one needs help with. If your parent isn't quite sick enough, that could disqualify you.
How old is your loved one? Some benefits only become available once your parent reaches a certain age, most typically 65.
Is your loved one a veteran? Veterans and their spouses have access to benefits that other people don't. If your parent was in the military or married to someone that was, you have more potential resources to tap into.
What assets do you have? Some benefits are only available to those below a certain income level. How much your parent has in savings, as well as how much your family brings in, will play a role in how much financial help you can access.
Which state do you live in? Many of the programs that pay family caregivers are administered at a state government level. What you can get depends a lot on where you live.
Government Resources That Pay Family Caregivers
Depending on your answers to the above questions, there's a chance you can become a paid family caregiver using government resources.
Here are some government programs that provide family caregivers with resources to cover expenses or make up for lost income:
Medicaid
Medicaid offers a number of programs in different states that can be used to pay a family caregiver.
The Long-Term Services and Supports (LTSS) program provides seniors who need long-term care financial support that allows them to manage when and how they receive that care themselves. While LTSS is available throughout the U.S., the details of how this program works vary by state. In some states, seniors can choose to pay a family member for their long-term care, in others, there are restrictions based on what the family relationship is and whether or not you live in the same home. If your loved one is on Medicaid, get in touch with your local office to ask about LTSS and what the requirements are in your state.
Note that these services go by different names in different places. If your Medicaid office doesn't recognize the term you use, see if they know anything about a "Cash and Counseling," "Consumer Directed Care" or "Personal Choices" program.
If your state's program does allow family caregivers as one of the options eligible for payment, you'll need to follow a few steps to start getting paid:
Contact your local LTSS program about your interest in their services

Have a doctor confirm that your parent needs in-home care at the level the program requires

Provide evidence that you can legally work in the U.S. and are physically capable of the job (you may need to have blood work and/or a physical done)
Based on the level of care your doctor says your loved one needs, the program will determine a certain number of hours per week they require care. You can receive an hourly amount for the number of hours determined.
Veteran Services
If your loved one is either a veteran themselves or the spouse of a veteran, then you may have access to additional resources that can help.
Veteran's Aid and Attendance
The Aid and Attendance benefit is another important resource for senior veterans and their spouses. For any senior that requires regular assistance for a number of ADLs, the benefit can provide up to $1,830 per month (or $2,930 for two people). The amount can be put toward the long-term care option of their choice, including paying for family caregivers.
Veteran Home and Community-Based Services
The VA has their own version of the consumer-directed care programs Medicaid offers in some states. In the interest of giving veterans more control over their care and keeping them from having to move to a nursing home if there's an alternative, these programs provide veteran seniors with a monthly stipend to cover the cost of the type of long-term care they choose.
Veteran Home and Community Based Services aren't available everywhere, but veterans in 34 states, as well as Washington D.C. and Puerto Rico have access to some version of the program. On average, participants receive $2,500 per month (although individual amounts vary).
For either type of veteran service, find your local Benefits Office using the VA's facility locater. Talk to the staff there to gain a clearer picture of what resources are available and whether your parent qualifies for them. If they do, your next step will be to make the case for the level of care your loved one needs. Provide a doctor's report stating that they need in-home care and you may also want to describe the type of tasks you help them with each day.
Tax Deductions
While it's not the same as a monthly check, you can make some money back each year by taking advantage of the tax deductions available to caregivers.
You may be able to write-off some of the expenses for:
Dental costs

Medical costs

Home modifications to make your house more accessible

The cost of transportation to and from doctor's offices
Talk to your accountant to see what you qualify for and start keeping track of your mileage and hanging onto receipts for the expenses you can take as deductions.
Though it hasn't yet passed, the Credit for Caring Act that's been proposed would also provide more opportunities for family caregivers to get a tax break. Caregivers that qualify could get a tax credit of up to 30% of their caregiving-related expenses – up to $3,000.
Other Paid Family Caregiver Resources
Depending on where you're located, you may have access to government resources we haven't covered here. Many other resources for caregivers are provided at the local county and state levels.
Local Resources
One of the best ways to find local resources you can tap into is the Area Agencies on Aging. You can find your closest Area Agency on Aging office by plugging your city into their directory search, which will also provide information on other services for seniors in your area. The staff at your closest location can help you find the services you and your loved one have access to.
Long-Term Care Insurance Policies
Did your parent buy long-term care insurance when they were younger? If so, there's a chance that your policy may include a provision for paying a family member who provides care. To be clear, this isn't an especially common part of long-term care insurance coverage. But it's still worth it to check with your insurance company to find out if they cover in-home care from family members as well as other types of long-term care.
If the policy covers in-home care, but only for a state-certified caregiver, it may be worth looking into the certification requirements in your state to see if getting certified yourself could be worth it.
Paid Leave
If your parent's needs are short-term, or you're hoping for a solution that will tide you over while you start looking into assisted living options, then you may be able to start providing care full-time without leaving your job altogether.
Many businesses today are recognizing the value of providing their employees with paid time off to help take care of aging loved ones. Talk to your HR rep to find out what sort of paid leave policies are offered by your company and if they include caregiving for senior loved ones. If you can take a few weeks off without losing your income, you can at least help get a good feel for how much care your parent needs and take time to find the right alternative solution for when you go back to work.
Remote Work
Paid leave is a temporary solution at best, but a growing number of businesses are allowing for an option that can help you out more in the long-term: telecommuting. Almost of a quarter of the U.S. workforce telecommutes at least part of the time already.
While being the primary caregiver of an aging loved one while working full-time from home won't be realistic in every case, for some families, having someone around to help out with the small ADLs and keep an eye on things in case of emergencies is the main need. That level of caregiving often is compatible with working from home.
Discuss the possibility with your superiors at work to see if they're open to it. Remote work could allow you to be home when your loved one needs you, without giving up your income entirely.
Sibling Support
If you have siblings or other family members with an interest in your parent's well being, then it may make sense to ask everyone who continues working to contribute pay to the family member that leaves the workforce to become a full-time caregiver. Or, if your parent has significant assets, discuss the possibility of them paying you directly or changing the terms of the will to account for the time away from work you'll be taking.
These aren't easy conversations to have, but the costs of becoming an unpaid full-time family caregiver are high. If you choose to leave work to take on that role, you're saving the family the cost of hiring someone else to do it – which is very expensive.
If you do go this route, don't forget to work up a caregiver contract. It will make things clearer and easier over time to set down the terms of payment in a contract up front. Meet with an eldercare attorney to review the contract and help you foresee potential pitfalls and issues you wouldn't know to consider.
If the family has a hard time coming to an agreement about this, consider looking into a family therapist or financial consultant who can help provide outside perspective. One family member shouldn't be forced to shoulder the full costs of a parent's care needs if it's possible for others to help.
There are no easy answers for covering all the costs of cargegiving, but there are a number of resources that could make the transition easier.
One last thing to carefully consider before leaving your job is whether or not your loved one would be better served by senior living options in your area. You may find there's a better solution available than putting your own professional life on hold.
Are you a paid family caregiver? What resources do you use that we haven't mentioned above? We'd like to hear your suggestions in the comments below.
Related Articles: