How much does assisted living cost? Getting to the bottom of this question can be a surprising challenge for families. That's because many assisted living prices depend on how much — or how little — assistance a senior needs. 
Understanding the three most common cost models in assisted living communities — all-inclusive senior living, a la carte costs based on activities of daily living (ADLs), and tiered pricing structures for different levels of care — provides insight into how the cost of assisted living facilities is calculated. 
Learn about these pricing options, typical fees, the average cost of assisted living by state, and the top eight questions to ask when touring communities to get an idea of your senior loved one's monthly bill.
What is the average cost of assisted living facilities?
A cost of care survey from Genworth, an insurance company with a focus on long-term care, calculated the median cost of assisted living facilities by state. The median cost means half the prices are higher and half are lower.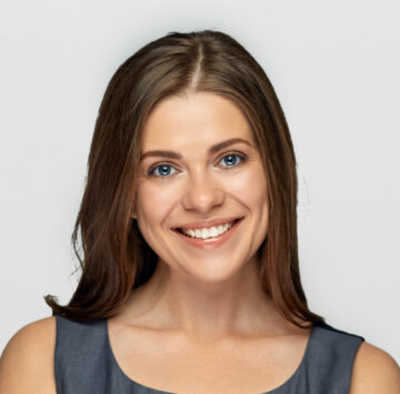 Talk with a Senior Living Advisor
Our advisors help 300,000 families each year find the right senior care for their loved ones.
The median cost of assisted living facilities in the United States is:
$4,300 a month

$51,600 a year
In some areas, assisted living costs are closer to $6,500 a month, while states with a lower cost of living offer assisted living prices closer to $3,000 a month. Between 2019 and 2020, the median cost of assisted living across the country rose by 6.15%.
Average cost of assisted living by state
Each assisted living community has its own design, levels of care, technology, and activities. All these factors affect the overall price. Below are the median monthly and annual costs of a private, one-bedroom apartment in assisted living by state:
State
Monthly Assisted Living Cost
Annual Assisted Living Cost
Alabama
$3,150
$37,800
Alaska
$6,633
$79,590
Arizona
$3,900
$46,800
Arkansas
$3,500
$42,000
California
$5,000
$60,000
Colorado
$4,575
$54,900
Connecticut
$6,300
$75,600
Delaware
$6,690
$80,280
Florida
$3,700
$44,400
Georgia
$3,500
$42,000
Hawaii
$5,000
$60,000
Idaho
$3,675
$44,100
Illinois
$4,575
$54,900
Indiana
$4,382
$52,584
Iowa
$4,073
$48,870
Kansas
$5,090
$61,080
Kentucky
$3,699
$44,385
Louisiana
$3,639
$43,665
Maine
$5,942
$71,298
Maryland
$5,000
$60,000
Massachusetts
$6,085
$73,020
Michigan
$4,200
$50,400
Minnesota
$4,283
$51,390
Mississippi
$3,713
$44,550
Missouri
$3,000
$36,000
Montana
$4,213
$50,550
North Carolina
$3,800
$45,600
North Dakota
$4,096
$49,149
Nebraska
$4,188
$50,250
New Hampshire
$6,650
$79,800
New Jersey
$6,650
$79,800
New Mexico
$4,050
$48,600
Nevada
$3,595
$43,140
New York
$5,991
$71,886
Ohio
$4,350
$52,200
Oklahoma
$3,750
$45,000
Oregon
$4,659
$55,905
Pennsylvania
$3,955
$47,457
Rhode Island
$4,950
$59,400
South Carolina
$3,988
$47,850
South Dakota
$3,638
$43,650
Tennessee
$4,039
$48,465
Texas
$3,988
$47,970
Utah
$3,400
$40,800
Virginia
$4,850
$58,200
Vermont
$5,310
$63,720
Washington
$5,750
$69,000
Wisconsin
$4,400
$52,800
West Virginia
$4,000
$48,000
Wyoming
$4,175
$50,100
What assisted living prices typically cover, plus extras
Depending on the pricing model of the providers surveyed, the above figures may reflect more of a base fee that doesn't cover help with daily needs or other extras.
Base fees often include these costs of assisted living:
These base assisted living costs fluctuate depending on the size and floor plan of a resident's apartment, the age of a building, and an area's cost of living. For example, studio apartments cost less than one-bedroom or two-bedroom apartments.
Typically, residents pay for additional services as well. 
Extra costs of assisted living may include:
Help with ADLs like toileting, medication management, and shower assistance

Escort services for seniors struggling with mobility

Beauty shop services or other special community services

Internet

One-time entrance fee, sometimes called a community or move-in fee, typically between $2,000 and $5,000

Pet fees and/or pet services

Laundry
The needs assessment: A key step in determining assisted living costs
One reason the cost of assisted living facilities vary widely is that nearly every resident requires a different level of care. To identify costs, care providers first assess your loved one's care requirements. Community representatives may ask preliminary questions of a caregiver or family member. From there, a nurse or executive director will meet with your elderly parent or relative.
Once care needs are determined, a specific pricing discussion is often the next step. However, not all assisted living communities price their services in the same way.
3 models for determining assisted living prices
Knowing the distinction between all-inclusive senior living, tiered, and a la carte cost structures can reduce confusion about pricing for your loved one's care.
What to expect with all-inclusive senior living
All-inclusive senior living is just what it sounds like: The cost of assisted living facilities includes everything from rent, care, daily assistance, and other essential expenses. This may be an effective option for families who desire a longer-term plan, as costs won't change if a senior develops greater needs — as long as the community is appropriately licensed and offers the needed level of care.
Tiered assisted living cost structure
Often, communities determine assisted living prices based on progressing levels of care needs. Typically, there are three to six levels outlined. For instance, at Spectrum Retirement Communities, a senior living developer based in Colorado, residents pay for minimal "level one" care, maximum "level five" care, or something in between. This cost is split between a base fee and a services fee. The services fee increases at each level to account for greater needs and more caregivers to help with ADLs. 
Spectrum shares the price of each care level with families. "You know what price you will top out at, but you're not paying for levels of care you don't need," says Spectrum director of resident experience Jeff Arduino.
Like all-inclusive senior living, this assisted living cost model offers slightly more predictable prices than some alternatives.
A la carte pricing for ADLs
Another prevalent pricing model for assisted living assigns costs to ADLs. For example, basic medication management may be $400 a month. Under this assisted living price model, residents may also pay for help with dressing, feeding, incontinence, and other daily hurdles. According to a review of assisted living costs and services by researchers at Marshall University, 38% of assisted living residents receive help with three or more ADLs.
To help families regulate the cost of assisted living facilities, some communities using this model may bundle ADLs. For instance, assistance with showering and getting dressed could be listed as one cost. Similarly, medication management pricing structures may include five medications as part of the base fee, with an extra charge for six or more, or injections.
The a la carte model is complex yet customizable. Residents can add or remove services as their needs change.
8 questions to help anticipate the cost of assisted living
Being prepared and informed as possible can help families avoid surprise costs and sticker shock when it comes to the cost of assisted living facilities. Consider the following checklist:
Is the community all-inclusive? If not, what is included in the base cost?

Is there a move-in fee or community fee? How much is it, and is it possible to spread out this cost over time?

Are there any move-in specials or incentives?

Does the price increase annually?

How much are various floor plans?

What's the maximum amount of care offered?

What happens if my senior loved one's care needs change?

What happens if our family can no longer pay?
How much does assisted living cost near me?
Our knowledgeable team of Senior Living Advisors can answer questions about the cost of assisted living facilities near you. Contact them to find a community that matches your loved one's needs, personality, and budget.