More than half of older adults age 50 to 80 have a pet, according to the University of Michigan's National Poll on Healthy Aging. That's not surprising considering furry companions provide love, companionship, and a sense of purpose and responsibility. In addition to warm and fuzzy feelings, pets help reduce stress, anxiety, and blood pressure, research suggests.
In a nod to the ever-growing popularity of pets and their benefits to senior health and wellness, many assisted living communities nationwide now provide pet-friendly assisted living.
Assisted living that allows pets provides seniors the care they need and the joy of continuing to keep their beloved companions. Learn about common pet policies and services in assisted living, and the best questions to ask communities about pets, according to Annmarie Streff, Senior Living Advisor at A Place for Mom and certified dog trainer.
Assisted living that allows pets
One of the biggest misconceptions about assisted living is that pets aren't welcome, says Streff. In reality, the majority of assisted living communities allow pets.
However, it's common to have rules regarding pet ownership to ensure the safety and wellness of residents and staff, such as:
Undomesticated or exotic animals like certain birds or snakes aren't allowed.

There may be restrictions related to specific dog breeds, like pit bulls.

Pets may need to weigh less than 15 or 20 pounds. 

Residents may need to declare a designated pet owner in case they can no longer care for their pet.

Communities may require proof of pet vaccinations or shots.
When touring or researching communities, ask the following questions to understand pet guidelines:
Is there a one-time or monthly pet fee? How much does it cost?

Are there breed restrictions or size requirements?

How many pets are currently in the community? Is there a limit?

Are there any specific animals that aren't allowed?

What kind of health information, vaccinations, or shots are required?

What happens if my loved one can no longer care for their pet?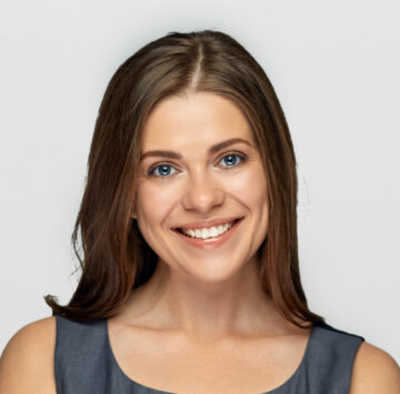 Talk with a Senior Living Advisor
Our advisors help 300,000 families each year find the right senior care for their loved ones.
Does the community provide pet care assistance for senior citizens?
"Communities have different levels of involvement when it comes to pets and their care," says Streff. While some assist with caring for residents' pets, others may call family members if the resident needs help caring for their pet, or if the pet becomes ill.
Some communities provide personalized pet care, typically for an extra fee. Assisted living staff may schedule a time to meet the pet, learn about their needs as well as the owner's, and develop a care plan. This can include a seasonal plan to assist seniors in bad or snowy weather.
Pet-friendly assisted living communities that don't offer pet care may facilitate services from outside vendors, including:
Pet therapy in assisted living: benefits without responsibility
Many communities enlist the services of pet therapists who bring animals to communities to interact with residents. Pet therapy offers seniors in assisted living the best of both worlds, says Streff. It gives them the opportunity to see and play with pets — typically dogs — without the long-term responsibility of providing care.
Benefits of pet therapy for seniors include:
Often, a community activities director plans the visits with the pet therapist. The visit is then added to the community calendar so all residents can participate.
"Residents can give the dog treats, love on them, and watch them do tricks," says Streff, owner of Canine Curriculum, a pet therapy business that assists seniors in assisted living. "I've seen great progress with non-communicative residents. Their demeanor changes immediately when they start petting the dog."
In addition to pet therapy, many communities have a "resident" cat or dog that provides companionship and joy to seniors. 
What to consider before bringing a pet to assisted living
Before your mom or dad transitions to assisted living, Streff recommends planning ahead and asking yourself the following questions:

1. Is the pet well-behaved or trained? 
Does the pet have a history of biting or jumping on people? Be mindful that an aggressive or loud pet may lead to complaints, fines, or eviction.
For this reason — with dogs in particular — Streff recommends obtaining a training certification called Canine Good Citizen (CGC). "The dog is tested by a certified professional. The test shows that the dog can behave well in public and has good manners. It can be good leverage when looking at communities."
2. What happens if my elderly parent's health declines? 

It's important to plan for the future, says Streff. Be realistic about the responsibility of caring for a pet, and have a plan in case your parent can no longer properly care for it.
Learn more about assisted living that allows pets
Our Senior Living Advisors can help you find assisted living options that will embrace your elderly parent — and their furry companion.