Independent living, sometimes called active adult communities or retirement homes, typically refers to communities for active seniors age 55 and older. These retirement communities offer a spectrum of activities, and vary in style, services, and — you guessed it — cost.
Although senior living prices differ quite drastically around the U.S., independent living typically costs less than assisted living.
Learn about the average cost of independent living in the U.S., typical charges, and the most important cost-related questions to ask when touring.
What's the average cost of independent senior living?

The annual monthly median cost of senior independent living in the U.S. is $2,552 according to A Place for Mom's  2018 Annual Senior Living Cost Index.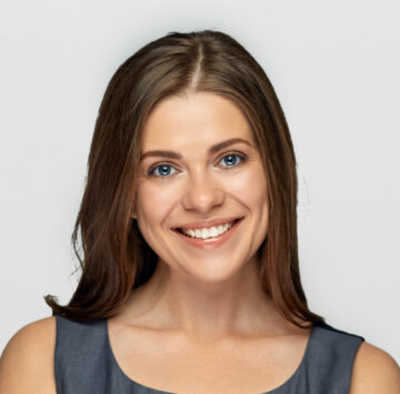 Talk with a Senior Living Advisor
Our advisors help 300,000 families each year find the right senior care for their loved ones.
"Senior living costs will fluctuate based on the basic principles of economics: supply and demand," says Kendra Stevens, vice president of sales at Holiday Retirement, a senior living provider with more than 260 independent living communities nationwide.
For the first time in U.S. history, older adults are projected to outnumber children under the age of 18 by 2034, according to the United States Census Bureau. With more than 10,000 baby boomers turning 65 each day, the need for senior living is expected to rise, and its cost may too.
Below are examples of monthly median costs for independent living in major U.S. cities in 2018:
Chicago — $2,552

San Francisco — $3,517

Phoenix — $2,435

Tampa, Fla. — $2,152

Seattle — $3,148

Detroit — $2,248

New York — $3,109
How are independent senior living costs calculated?

Independent living communities offer a range of services and pricing options, says Stevens. "The majority of communities are bundled or have an all-in inclusive rate. Amenities are generally included in the base rent, but some communities have variations, which include paying for meals or housekeeping separately."
In continuing care retirement communities, or CCRCs, independent living, assisted living, and nursing home care are all offered on one campus. CCRCs typically have a large entrance fee, which is sometimes partially refundable.
The cost of independent living also depends on factors like:
Since medical care isn't an emphasis in senior independent living, it's not a major pricing component. However, if seniors need medical services, physical therapy, or more daily assistance, some communities may coordinate with outside providers or offer these services at an additional cost.
What's included in the price of independent living?
Many all-inclusive communities include the following in their price:
Housekeeping

Lawn maintenance

Social activities

24/7 security

Meals, snacks, and drinks

Scheduled transportation

Utilities (electric, basic cable, water)
What costs extra in senior independent living?

Depending on the community and your preferences, there may be additional costs for:
Association fees. These fees are typically used for maintenance, services, or special activities, and can be charged on an annual, monthly, or quarterly basis.

A one-time admission fee. This charge covers apartment preparation. Some communities may charge a one-time admission fee ranging from $870 to $7,500.

An entrance deposit. Up to 90% of this fee is refundable when you leave the community. 

Personal services. Laundry, dry cleaning, medical assistance, meal delivery, haircuts, and spa services may be priced a la carte.

Pet care. Most pet-friendly communities allow select furry and scaled companions. The cost and pet policies and restrictions vary.

A second person fee. Having a roommate, such as a spouse or a friend, may cost extra in some communities. 

Carports. If you choose to bring a vehicle and prefer to keep it covered, carports can be rented on a monthly basis.
Important pricing questions to ask independent living communities
Asking the right questions can provide families with an accurate idea of independent living costs and potential ways to save. Many communities offer move-in incentives, depending on supply and demand.  
When discussing cost in independent living, ask the following:
Does the price increase annually? If so, by how much?

What apartment styles or sizes are available, and what are the cost differences?

What happens if my senior loved one requires more care?

What happens if our family can no longer pay?

Are you offering any deals or specials right now?

What fees or services are not included in the price?

How long is the lease? Does the price vary with different lease lengths?
"Cost is a large factor for most families, but always keep in mind the environment, staff engagement, and how earnest the staff is to find a solution that works for your family," says Stevens.