Nursing homes offer more supervision and care than assisted living communities, but less than hospitals. The cost of this high-level care varies from state to state and facility to facility, resulting in nursing home monthly costs ranging from about $5,080 to about $37,413, according to Genworth Financial's 2020 Cost of Care survey.
"The cost depends on various factors that the family generally can't control, such as the state, location, and needs of the residents," says Michael Leitson, senior data manager at the American Health Care Association, a federation of 50 state health organizations representing more than 12,000 nursing homes and long-term care facilities.
Learn more about nursing home costs by state, what's included in the cost of nursing home care, and what average nursing home cost to expect.
How much does a nursing home cost?
As part of their annual report, Genworth calculated the national median costs of nursing homes in the U.S — median meaning half the prices are higher and half are lower. In 2020, the median yearly cost of nursing home care was $93,075 for a semi-private room and $105,850 for a private room. The median nursing home monthly cost was $7,756 for a semi-private room and $8,821 for a private room.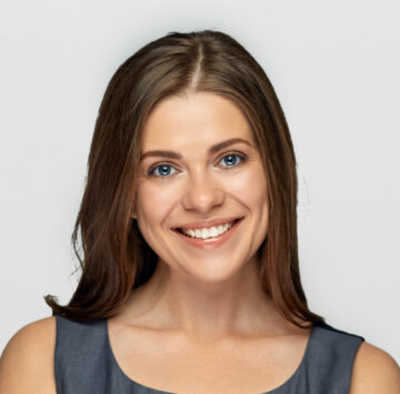 Talk with a Senior Living Advisor
Our advisors help 300,000 families each year find the right senior care for their loved ones.
The nursing home monthly cost for a semi-private room increased 3% year-over-year since 2019. The rate for a private room rose 3%, as well. With about 10,000 baby boomers turning 65 each day until 2030, nursing home costs are expected to continue to rise. It can be difficult to afford nursing home costs, but seniors can use VA benefits, Medicare and Medicaid, bridge loans, and long-term care insurance to assist with monthly nursing home costs.
What's included in the cost of nursing home care?
The cost of nursing home care is nearly twice the cost of assisted living. Nursing home residents typically have a variety of chronic medical needs and require help with several daily activities, such as bathing and toileting. "The number one reason that nursing homes are so expensive is because they require a lot of nurses and staff members to care for residents," says Leitson. 
Nursing home residents receive 24-hour care and medical supervision from licensed medical professionals. Nursing home services include skilled nursing care, such as wound care, injections, catheter care, and dialysis. These are not commonly offered in independent or assisted living communities. 
Additional services include medication management, meals, housekeeping, and assistance with activities of daily living (ADLS). Typically, nursing home residents need more help with more ADLs than assisted living residents: In the most recent government survey on nursing homes, more than half the residents needed assistance with five ADLs — bathing, dressing, toileting, transferring, and eating.
Nursing home costs by state
Nursing home costs vary greatly across the country the same way cost of living, salaries, and taxes do. Generally speaking, states with a higher cost of living, such as Hawaii or New York, typically have higher average nursing home costs compared to states with a lower cost of living, like Kansas or Arkansas.
Unlike senior living communities, the cost of nursing home care generally doesn't change based on the time of year or occupancy, says Leitson. 
10 most expensive states for nursing home costs
If you live on the East Coast or in Hawaii or Alaska, you'll notice a significant increase in average nursing home costs per month.
State
Semi-Private Room
Private Room
Alaska
$36,378
$37,413
Connecticut
$12,927
$13,992
Hawaii
$12,015
$13,802
Massachusetts
$12,623
$13,535
Delaware
$12,349
$12,669
North Dakota
$12,167
$12,764
New York
$11,771
$12,927
West Virginia
$11,376
$12,136
New Jersey
$11,254
$11,863
Vermont
$9,779
$10,311
10 least expensive states for nursing home costs
The Midwest and Southern states tend to have lower average nursing home monthly costs.
State
Semi-Private Room
Private Room
Missouri
$5,080
$5,749
Oklahoma
$5,323
$5,779
Louisiana
$5,536
$5,840
Arkansas
$5,931
$6,540
Alabama
$6,540
$6,991
Kansas
$6,692
$7,026
Illinois
$6,235
$7,026
Iowa
$6,570
$7,148
Mississippi
$7,057
$7,148
Georgia
$6,772
$7,173