When it comes to retirement, a golfer has one question: "Where's the green?" Active adults looking to settle down in a golfer's paradise where they can play golf for eight months of the year or more have many options throughout the United States at many different price points.
Whether you opt for the dry, desert climate of Arizona, the humid coastal islands of the East or the cooler mountain regions of North Carolina or Oregon, we've got you covered. We've researched and come up with the top golfing communities in the U.S. from the East to the West Coast, and a few spots in between.
Top Retirement Hot Spots for Golfers
Most of these areas have over-55 communities you can buy into and when the time comes to settle into an assisted living community, most have those options nearby as well: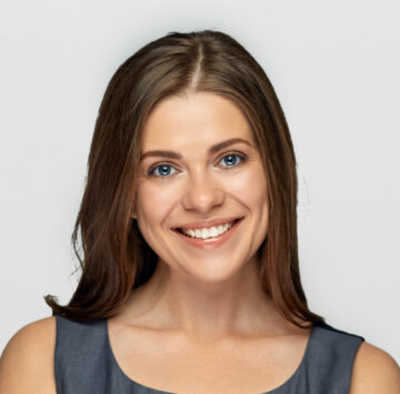 Talk with a Senior Living Advisor
Our advisors help 300,000 families each year find the right senior care for their loved ones.
1. Scottsdale, Arizona
"If you're a golf person, it's golf heaven here," says Don Matheson, who moved to Scottsdale from Canada 20 years ago "to pursue the American dream." Matheson is in real estate in Scottsdale and yes, he plays golf.
Scottsdale is such a golfer's city that the saying goes that the PGA Tour pros who don't live in Florida, live in Scottsdale. With roughly 200 golf courses in the area and some of the finest weather in the U.S. between October through April, you could play a new golf course almost every perfect day of the year.
The city is expensive and with a population of 246,000, it's large, compared to others listed here. But large cities bring with them great facilities. The assisted living options are plenty and the hospitals are outstanding.
2. Hot Springs Village, Arkansas
Another retirement hot spot on golfer Sullivan's list is Hot Springs Village, Arkansas.
The Hot Springs Village community popped up in the past few years as a retirement haven for the over-55 set, though it's open to all ages. It has its own zip code, its own fire and police departments and its own paramedics. There are 12 recreational lakes, 16 tennis courts, a performing arts center, 20 miles of nature trails and yes, golf. There are nine golf courses, which are reportedly "senior-friendly," but will test even the best players.
Cost of living is excellent. You can get a house for a low as $125,000 and for as high as $1.6M.
3. Monterey Peninsula, California
Gale Goodwin and her husband Buddy are golfers who often travel to California, specifically the Monterey Peninsula, home of Big Sur, arguably the cutest town in the U.S., Carmel, and Pebble Beach.
While snowbirds may consider Palm Desert or Palm Springs the top retirement golf communities in golf-mad California, summer temps reach as high as 107 degrees. Not so here on the Peninsula.
But all of this perfection comes at a steep price: the Peninsula is perhaps the most expensive place on this list and California taxes are steep. Retired golfers who can't afford or don't want to retire there, might consider renting a month or two a year in the summer as the Goodwins do.
4. Naples, Florida
Golf Magazine named Florida the No. 1 state for "Golfiness" back in 2015 and for good reason. There are more golf courses here than any other state and its where golf greats like Jack Nicklaus and Tiger Woods lived (fun fact: the Wikipedia page for "golfers from Florida" is two pages long).
When it comes to golf, no one in Florida does it better than Naples. Naples is yet another city that proclaims itself to be the Golf Capital of the World. It's definitely Florida's golf capital. It has the most golf courses in Florida and boasts that it has the second most golf holes per capita than any other golf community in the U.S. (no mention of what area is No. 1).
Quality of life is spectacular in Naples: there are miles of pristine Gulf of Mexico beaches, highly-rated restaurants and loads of other retirees to keep a retired golfer company. Plus, there's no state income tax.
The biggest drawback to Naples is its high cost of living. Other Florida hot spots to consider are Bradenton, Sarasota and The Villages, Florida.
5. St. Simons Island, Georgia
Eric Sullivan of Seguin, Texas, is not yet 50, but he's already researching golf communities for his retirement. On his short list: St. Simons Island, Georgia, part of the Golden Isles area of Georgia.
These barrier islands are stunning. We're talking laurel, magnolia trees and majestic live oaks draped in Spanish moss, just like in nearby Savannah. Money Magazine and Southern both named St. Simons a top spot to retire.
The golf doesn't disappoint either. There are eight public or semi-public courses and several country clubs. The average age on St. Simons is 51 and there are several over-55 communities to buy into.
6. Pinehurst, North Carolina
Pinehurst, North Carolina, with its charming, small-town feel, its blooming azaleas and its temperate weather (average July temps are 79 degrees), is much less bustling, much less pricey – and frankly, much less hot – than the coastal communities listed here.
But its golf game is just as serious.
Golfers have been teeing off here since the 1890s, helping earn the city its title of Home of American Golf. It's also been dubbed the Golf Capital of the World, (but to be fair, so have others on this list). Here's what sets Pinehurst apart from the rest of the pack: its streets were laid out by famed architect Frederick Olmstead (as in the designer of Central Park); there are more than 50 golf courses in the area, including the famous Donald Ross-designed Pinehurst No. 2; and, while there are certainly many multi-million dollar homes lining the golf greens, there are many homes that can be purchased for far less. The median home value in Pinehurst, according to Zillow, is $240,000.
Plus, there are only about 16,000 people in the town, making it a lovely size.
7. Bend, Oregon
Bend, Oregon, is consistently ranked as one of the top 50 golf destinations in the world and it also consistently makes most of the "best places to retire" lists.
Another stunningly gorgeous hot spot, Bend is known as a playground for outdoor enthusiasts as well as golfers. There's cycling, hiking, rafting and rock climbing to do as well. Here's a little secret: people think it rains in Oregon, and it does on the coast, but Bend is located in central Oregon and has on average more than 300 sunny days a year.
But what about golf, you ask? There are about two dozen golf courses from the very affordable to the exclusive. Pronghorn Golf Club is the most famous. It has water features and stunning views of the Cascade Mountains.
8. Hilton Head, South Carolina
Hilton Head, South Carolina is a barrier island just 12 miles long and 5 miles wide is known for its golf and for much more. It's home to world-class golf courses, a whopping 350 tennis courts and has some of the country's most spectacular beaches. Add to this a sophisticated food scene that includes more than 250 restaurants and you've got yourself a perfect place to retire.
But let's talk golf, shall we?
While there are 24 golf courses on the island itself, the entire Lowcountry area (including nearby Bluffton and Daufuskie Island) includes a total of 33 courses, some of which were designed by famed course architects Pete Dye, Jack Nicklaus and Robert Trent Jones Sr. Plus, there are PGA tour events for those who want to be spectators.
But with such popularity comes the inevitable traffic, which is the one big downside to this quiet paradise (aside from the high price of homes).
9. Kiawah Island, South Carolina
When the Goodwins decided nine years ago to move back to the states to be closer to their kids on the East Coast, they drove the coastline between Myrtle Beach, South Carolina, and Amelia Island, Florida, looking for something small and "island-y" without the traffic of Hilton Head or the kitsch of Myrtle Beach.
They stumbled upon Kiawah Island, located just 25 miles southwest of Charleston, South Carolina, and decided they found their spot.
"We didn't know a thing about it. I didn't even know how to pronounce it," says Goodwin, who's in her late 70s and an avid golfer.
Kiawah Island is indeed one of South Carolina's best-kept secrets, which helped earned its spot on this list. It has more than 10 miles of pristine Atlantic beach, 10,000 acres of maritime forest, 30 miles of paved bike trails and 7 golf courses – all for its 1,160 residents.
10. St. George, Utah
Looking for year-round golf in spectacular scenery? Avid golfers might consider St. George, Utah for retirement. With 55,000 people and located in the southwest corner of Utah, about a two-hour drive from Las Vegas, Nevada, St. George is stunningly gorgeous. It's ringed by national parks and monuments.
Retire here and you'll get 12 golf courses, miles of mountain-biking terrain, plus ghost towns and cactus gardens to explore.
The best part? Because it's not as popular as other spots on this list, it's not as expensive. No fighting to get a good tee time in prime golfing season.
Do you know of any other retirement hot spots for golfers that you think we should add to this list? Share them with us in the comments below.
Related Articles: