Many recent retirees aren't ready to commit to long days in rocking chairs or slow games of chess. Instead, these baby boomers want to stay active and social. Retirement communities are adapting to meet their needs for a fun, stylish, and carefree lifestyle.
What are active adult communities?
Retirement communities — often called active adult, age-restricted, or 55-plus housing — come in all shapes and sizes. Some communities offer apartments, while others are subdivisions of single family houses, or even collections of mobile homes. Retirement communities fall somewhere in between aging in place and more care-based senior living options like assisted living.
Retirement communities typically feature:
Senior-friendly amenities
Most active adult communities offer extensive perks, like resident clubhouses, pools, tennis courts, and rec centers. These amenities are often outfitted to be senior supportive. Pools may have lifts, zero-depth entry, or extra grab bars, while fitness center classes focus on low-impact exercise, like yoga and tai chi.
An adults-only environment
The Fair Housing Act requires at least one member of each household in an age-restricted community to be older than 55. Also, 80% of total residents must meet that age threshold. Most of these communities allow younger spouses, but they usually don't allow children.
Accessible housing
It can be difficult to age in place without significant home safety modifications. Units in retirement communities are often outfitted with supportive features like widened doorways for wheelchair accessibility, walk-in showers, single-floor living, and flat thresholds. Even if seniors are active and healthy, they may need these modifications later on.
Retirement communities vs. independent living communities
Age-restricted communities and senior independent living communities cater to similar demographics. Both are designed for active seniors who wish to age in private residences, and neither typically provides medical care. However, there are some key lifestyle differences.
Retirement community housing is a la carte
Many 55 and older retirement communities function like age-restricted gated developments, with seniors enjoying retirement in their individually owned and maintained homes.
Retirement communities generally require standard rent or mortgage payments, as well as monthly HOA fees to cover community upkeep like public landscaping and amenity use

Services such as yard maintenance and home repair can be performed by a resident, or by the retirement community for an extra charge

Most age restricted community homes offer full kitchens. There may be cafés or restaurants conveniently located on-site, but dining there is á la carte
Independent living communities are inclusive and hands-off
Senior independent living is less like an individually owned home and more like a luxury apartment community or all-inclusive resort.
Rent at independent living communities is generally higher than mortgage or rent payments at retirement communities. However, the HOA, housekeeping, and maintenance fees are included

Residents at Holiday Retirement independent living communities pay one monthly fee for meals, housekeeping, linen service, transportation, activities, and amenities, according to Luke Andrews, a member of their PR team

Since transportation to appointments and community events is often provided by independent living facilities, they're a great option for active seniors who prefer not to drive
Retirement communities and home health
Active adult retirement communities and independent living facilities don't provide health care. If you or your loved one is interested in an age-restricted retirement or independent living community, but you may need extra care, consider these questions.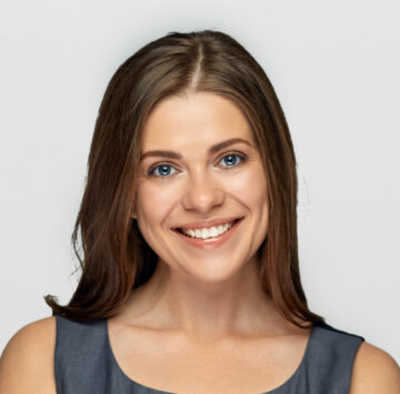 Talk with a Senior Living Advisor
Our advisors help 300,000 families each year find the right senior care for their loved ones.
Is in-home care an option?
"Residents whose needs change over time are welcome to use outside, non-affiliated home care services, which may allow them to continue enjoying an independent senior lifestyle within our communities," says Andrews. Seniors who already require assistance with activities of daily living (ADLs), but don't want to move into assisted living, may choose to combine retirement or independent living with home care or home health.
Are there medical providers nearby? 
As elderly people age, easily accessible specialists and doctor's appointments are key. Seniors with preexisting conditions should check the proximity and services of nearby hospitals.
Should you look into a continued care retirement community (CCRC)? 
CCRCs provide increased levels of care as seniors age. Active adults can move into a retirement community then transfer to on-site assisted living or memory care as needed. This is an option for seniors who aren't interested in home care or think they may have serious health problems down the road. CCRCs often require significant payment up front — consult a senior financial planner if you think one could be right for you.
How to find an active adult community
Retirement communities, once mostly located in the "sunshine belt," are becoming popular across the country. Many seniors will live in active adult communities for decades. Consider the following factors when deciding on an active adult community for you or a loved one.
Which amenities are most important?
If you're an avid gardener, look for retirement communities with full-sized yards. If you're a golfer, search for a community with a course or transportation to local greens.
Are you happy with nearby health care providers?
Since medical care isn't offered by retirement and independent living communities, make sure to check out specialists and home care in the area.
Where do you see yourself growing old?
Retirement is a time for new adventures. Would you prefer to live in a beachfront community, in manicured suburbs, or in the heart of a bustling city?
If you're interested in an active adult retirement community but don't know where to start, contact A Place for Mom's Senior Living Advisors to help find the best fit for you or your loved one.