May marks the anniversary of the 2017 Equifax data breach where 145 million consumers had their identification exposed to hackers. If you haven't yet, now is the right time to do a financial health checkup and take safety measures to protect your loved ones from identity fraud and theft – as seniors are the most vulnerable demographic.
Elderly Scams Are the Most Common Form of Fraud
One year ago, in May 2017, Equifax was hacked. Over 145 million consumers had their identification and personal information exposed from mid-May until late July. The attack reminds us how the digital age presents challenges and cybersecurity threats to many Americans, especially older Americans, who are often not protected against fraud and identity theft.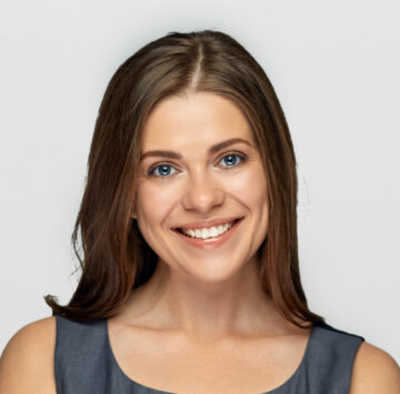 Talk with a Senior Living Advisor
Our advisors help 300,000 families each year find the right senior care for their loved ones.
Financial scams targeting seniors have become so prevalent that they're now considered "the crime of the 21st century." Why? Mainly because seniors are thought to have a significant amount of money sitting in their accounts from their investment portfolios, diligent retirement planning and years spent in the workforce.
Data from Consumer Reports shows $3 billion is stolen annually from seniors by fraudsters. Additionally, the Bureau of Labor Statistics reports that 17.6 million U.S. residents experienced identity theft in 2015, and that number increases daily.
A financial health checkup is an easy way to protect loved ones from identity fraud and theft.
Here are the top financial scams targeting seniors:
Cemetery and Funeral Scams

Counterfeit Prescription Drugs

Fraudulent Anti-Aging Products

Health Insurance/Medicare Scams

Homeowner/Reverse Mortgage Scams

Internet Fraud

Investment Schemes

Sweepstakes and Lotter Scams
How to Conduct a Financial Health Checkup to Protect Your Aging Loved One
Here are some safety precautions that you can take to help protect your aging loved ones from identity fraud and theft:
1. Monitor Credit Reports Regularly
There are three main credit reporting agencies that hold your credit history: Equifax, Experion and TransUnion. You can check your loved ones' reports for free annually at: www.AnnualCreditReport.com. Once you bring up the report, do the following:
Check any joint accounts for consistency

Clean up the report by closing accounts your loved one no longer intends to use

Read each report and identify any information that doesn't seem accurate
If your aging loved one is no longer managing finances, you may want to consider placing a credit freeze through the reporting agencies. This will help prevent anyone from using their credit and stealing their identity.
2. Prepare for the Future
Having a financial discussion that includes your loved ones' financial accounts, documents, goals and end-of-life wishes is important. It will help you make decisions with peace of mind and will also help protect your loved ones' assets.
3. Review Account Transactions
Accounting for your loved ones' inflows and outflows of money will also help you monitor their finances. Here are the three main buckets:
Expenses: Necessary items like groceries, real estate taxes, utilities etc.

Income: Investment income, wages etc.

Luxury items: Entertainment, restaurant tabs, special clothing items, travel etc.
If your loved one has a credit card, check with the provider to obtain a year-end statement that summarizes annual purchases by category. The last filed tax return is also a helpful resource.
4. Review the Estate Plan, Will and Other Legal Documents
Getting your loved ones' legal documents ready is critical to being prepared for the future. Consult a professional on what documents you need so that you and your family are prepared for this part of life. Here are a few things to consider:
5. Take a Financial Inventory
Ideally, a financial inventory is done when your loved one is able to give you access to all his or her accounts and be a part of the conversation regarding their finances and long-term goals. You will need to get information on all their assets and where they are located, everything from bond accounts and stocks to homes and vehicles. Make a list, review the items and consider consolidating, if possible. Keep in mind that having few account statements to review will simplify finances.
Make sure to account for all debt. The credit report review should help with this part of the task. Once you have an overview of assets and debts, you'll be able to determine overall net worth. Enlisting an expert financial advisor can help with this step.
Financial scams often go unreported or can be difficult to prosecute, so they're considered a "low-risk" crime. However, they're devastating to many older adults and can leave them in a very vulnerable position with little time to recoup their losses. In addition to following the protocol steps above, an expert financial advisor can help simplify the process.
Have you or a loved one been the victim of financial elder abuse or fraud? How often do you conduct financial health checkups? Share your story by adding a comment below.
Related Articles: