Although memory care is commonly financed through savings, there are several additional funding sources many people don't know about. From veterans benefits to life insurance, check out these seven options to help pay for senior care.
1. Veterans benefits
Dementia care for veterans is provided through a range of health care services depending on their needs, according to the U.S. Department of Veterans Affairs.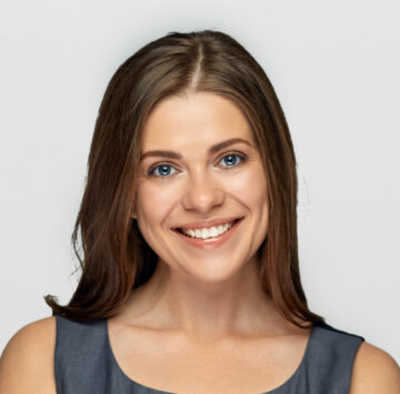 Talk with a Senior Living Advisor
Our advisors help 300,000 families each year find the right senior care for their loved ones.
The VA's Aid and Attendance program — a program for veterans pension recipients and their spouses — can provide financial assistance for services related to memory care.
To qualify for Aid and Attendance, a senior must meet one of the following requirements: 
Needs assistance with activities of daily living like bathing or dressing

Has a mental or physical disability that requires extensive care 

Is bedridden with the exception of medical appointments or therapies
Some qualifications for veterans pension include:
Must be 65 years and older with limited or no income

Completely or permanently disabled

Any veteran with 90 days of consecutive active-duty services

Any veteran who served at least one day during active wartime (not necessarily overseas or in actual combat)
View our VA Benefits and Long-Term Care Guide to learn more and how to apply.
2. Retirement savings without penalties
Does your loved one have an IRA or pension plan? These resources can be helpful even if a person hasn't reached retirement age. For example, if a person is disabled or has dementia, it's likely the pension plan will pay benefits early. This means a person with Alzheimer's disease can use funds without paying any withdrawal penalties.
3. Social security
If a person is retirement age and collecting social security benefits, that income can be put toward memory care. Additionally, if your loved one is diagnosed with early-onset Alzheimer's before retirement age, they may qualify for Social Security Disability Insurance (SSDI) benefits. Early-onset Alzheimer's disease, and other disabling conditions listed in the Compassionate Allowances program, can expedite reviews of SSDI applications and provide quicker assistance.
4. Home equity
For many seniors, their home is their largest asset or investment — and it can be a solid way to obtain funds to pay for long-term care costs.
Here are a few ways to use your home to pay for memory care:
Sell your home. Selling a home allows equity to be leveraged. You can use the funds that you've invested in your home to pay for memory care.

Reverse mortgages allow homeowners age 62 and older to convert equity in their home into tax-free income. The home must be occupied, so this is an option if one parent needs memory care while their spouse remains at home. To begin your loan, you must meet with an approved reverse mortgage counselor.

Rent your home. If you prefer to keep your home, you can continue to build equity by renting and creating extra cash flow.
5. Bridge loans
This short-term loan option can pay for memory care costs immediately while you're liquidating assets or waiting for a home to sell. Multiple applicants make the loan easier to secure, and up to six people can sign.
An Elderlife Bridge Loan has no application fees or out-of-pocket costs, and the line of credit can range from $5,000 to $500,000.
6. Senior life insurance policies
Some senior life insurance policies can be exchanged for Alzheimer's care. Certain life insurance policies may be sold for a lump sum, which allows you to receive monthly payments. Some life insurance policies can also be converted into months or years at a residential care facility.
7. Long-term care insurance
Long-term care insurance is a type of insurance for senior care. Sometimes, families don't realize their parents have long-term care insurance.  While coverage depends on the policy, it generally covers the cost of memory care.
Does Medicare or Medicaid pay for memory care?
Medicare doesn't typically pay for memory care, though it may cover temporary care in a skilled nursing facility.
Medicaid, on the other hand, is health insurance for low-income U.S. citizens. It covers some aspects of short- and long-term care for seniors who meet Medicaid's state and federal guidelines. Services vary based on state regulations, so it's best to check the guidelines in your state. Not all memory care facilities accept Medicaid. 
Find additional relief or assistance
You may need to get creative and find other ways to cover dementia care costs. Consider the following ideas:
Property tax relief. Some seniors can receive credits or exemptions on their property taxes depending on their state and income.
State assistance programs. Many state assistance programs exist. Whether you want to save money on medicine, housing, or other needs, search for ways to save near you.
Nonprofits. Many local and national nonprofit organizations have missions based on supporting and paying for senior care.
Seek personal financial advice
You may be able to gather new ideas on paying for senior care, or perhaps a new perspective, by speaking with others:
Talk to family. Speak to family or close friends to gather ideas, or ask if they'd be willing to contribute to potential costs.
Speak with a senior living expert. Our Senior Living Advisors can help your family explore affordable memory care options based on your personal financial situation.
Contact an elder care attorney. It can be helpful to chat with an attorney — or even an accountant — that specializes in senior matters and finances. This can be especially helpful if you believe you may need to fund senior living via Medicaid either now or in the future.