Law Depot has written the following article for our readers who may find it difficult to properly prepare an estate plan.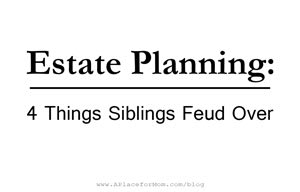 This plan could keep siblings from fighting or creating family feuds over sorting out their parents' or loved one's belongings after passing. Learn more.
Estate Planning Mistakes and How to Avoid Them
Many people think sibling feuds only occur when we are young. In some cases this is true, but for some siblings this feud can continue into adulthood, tearing families apart. Caring for an ill parent or settling their estate once they have passed can start a feud or add to an already existing one. When parents divide their assets to their children, they don't expect such fights to occur, but it can be the case.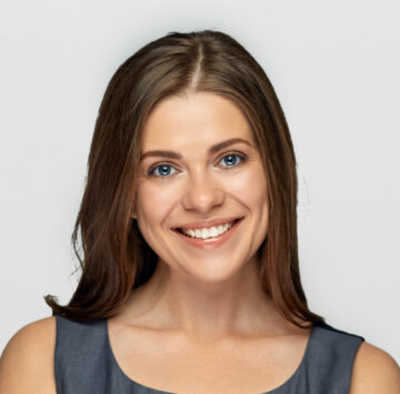 Talk with a Senior Living Advisor
Our advisors help 300,000 families each year find the right senior care for their loved ones.
We have compiled four things that commonly cause sibling feuds when estate planning, and solutions to prevent them from happening.
1. No Healthcare Directive and Power of Attorney
When a parent gets sick it can be stressful, especially if they need to be hospitalized for an extended period of time. This can become more challenging if their situation becomes critical and they are unable to voice their healthcare or financial wishes. If a parent does not have a Healthcare Directive or Power of Attorney, their loved ones are forced to make the decisions for themselves. This can cause conflict between siblings if they are unable to agree on a decision. In some circumstances, siblings have taken each other to court to fight for their side. This can cause a rift in their relationship, costly court fees and lost time that instead should be spent by their parent's side.
To avoid this conflict, parents should create a Healthcare Directive and Power of Attorney:
A Healthcare Directive specifies your wishes for medical treatments, and allows you to appoint someone to carry out your wishes if there is ever a time when you are no longer able to communicate or provide consent
A Power of Attorney allows you to appoint someone to look after your financial affairs such as your property, while you are in the hospital
2. No Last Will and Testament
If both parents pass away without a Last Will and Testament, a family can be faced with chaos. In some jurisdictions it will be up to the children to decide who gets family heirlooms, household objects and other family possessions. This can cause fights between siblings if they want the same thing or can't agree on how to equally divide the items. With their parents not around to decide who gets what, siblings may become resentful to each other, which can lead to their relationship dissolving.
Parents should create a Last Will and Testament and specify who gets what. They can identify items and give them as gifts to their children. Creating a Last Will and Testament not only ensures your loved ones are looked after, but it decreases the chance of siblings fighting over material possessions.
3. Lack of Communication
In some cases, having a Last Will and Testament is not enough to stop sibling feuds from occurring. For instance, parents may decide to give one child a precious family heirloom, or more money because they were their sole caregiver. This can cause the other sibling or siblings to feel jealous and neglected. A lot of times, parents don't discuss their will with their children as it can be uncomfortable talking about money or when they won't be around. However, this lack of communication can cause more problems between siblings because it is too late to hear their parents' reasoning.
Parents should communicate with their children about their will so they are aware of the contents and are able to have an open discussion. When deciding about heirlooms or possessions many people use the "sticker method." The sticker method allows siblings to take turns in deciding what they want by placing their sticker on an item.
4. Wrong Executor
When creating a Last Will and Testament, parents will have to appoint an executor. An executor will distribute their assets of the estate in accordance with the direction of the will.
Parents sometimes appoint only one child to be their executor. Since the executor has the power to make decisions it can create some tension between siblings. Arguments can arise because they may feel jealous that their sibling is the executor or that their sibling is abusing their power and not carrying out their responsibilities.
Parents can add a clause in their will that decisions cannot be made unless there is a majority or a unanimous vote. This will allow the family member who is the executor to not abuse their power for their personal interest.
Parents can also select a third party as their executor. This can help alleviate tension between siblings as the executor is impartial and has no personal interest to the estate.
Getting Started
Dealing with an ill parent or their estate once they pass can be difficult, and having support through your siblings is important. However, sibling feuds can get in the way and cause conflicts during this time. Having your parents' estate planning documents in order not only ensures their health care, finance and estate decisions are being taken care of, but that siblings are able to be there for each other instead of fighting.
Getting started is easy as there are many resources available, like LawDepot, the leading publisher of do-it-yourself legal documents, which offers planning documents and a free, one-week trial which is available to help get you started.
About the Author
LawDepot is an e-commerce website that specializes in do-it-yourself legal documents, including real estate, business, financial, estate and family legal forms, and contracts.
Do you or a loved one have an estate plan prepared? What tips do you have for others that are just beginning this process? Share your thoughts in the comments below.
Related Articles: