Last Updated: September 6, 2019
Are you concerned about a parent or senior loved one's health? Is your father or mother displaying signs of a condition like Alzheimer's or arthritis, or is he or she having trouble remembering to check the mail or take their medications?
If so, know you are not alone in your worry, and read the following tips on how to speak with your parent's doctor about these concerns.
An Adult Child's Concerns About a Parent's Health
Over the years, Amy Goyer, author of "Juggling Life, Work, and Caregiving" and an AARP caregiving expert, has had a lot of experience talking to her parents' doctors and taking them to their appointments. Goyer's father and mother have always been grateful she has wanted to be involved with their care. But many parents are less enthusiastic when their adult child asks to go to appointments or talk to their doctor.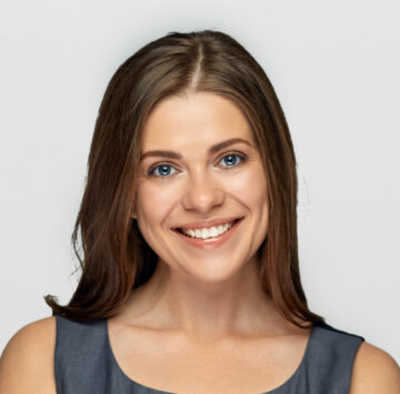 Talk with a Senior Living Advisor
Our advisors help 300,000 families each year find the right senior care for their loved ones.
"Stop butting in, I'm fine!" they say. They may not be fine, though. They may be "forgetting" to report symptoms, missing medications, or starting to fail in other ways.
Experts say that if you acknowledge and try to understand a parent's perspective, they're more likely to see that you're not trying to control them. Something like this can go a long way: "We want you to maintain your independence but also make sure there is no risk and that you are getting the best possible care. These are your decisions, but we really want to help you."
"Treating parents like children only reinforce the sense that they're losing control, independence, and status," says Carol Levine. She is the co-author of "The Family Caregiver Guide to Doctor Visits" and Director of the Families and Health Care Project at the United Hospital Fund.
"I've always been clear that I'm at the doctor's office to advocate and care for Dad and Mom, not to take over their lives," says Goyer.
Goyer also conveys that message to their physicians. "It's a pet peeve of mine that many doctors will ignore ill or older people if a caregiver is in the room," she says. When the doctor is not on board? Time to switch to someone who is.
Dr. Heather Whitson, a geriatrician, and researcher at the Duke University Aging Center, says adult children, family, and professionals need to have an "all working together" mentality.
"I encourage the patient to think of themselves as the CEO of the health team. As the doctor, I'm a member and so may be the home health aide or the family or a geriatric care manager," says Dr. Whitson. "I welcome the input of others. A broader support network is always a good thing."
Critical Information to Talk to Your Parent's Doctor About
Ask your parents to sign the federal Health Insurance Portability and Accountability Act (HIPAA) form at doctors' offices or hospitals. It gives health care professionals permission to share medical information about your parent with you. Some doctors will divulge information if the patient gives oral approval, but having the HIPAA form ensures you'll get answers.
While you're at it, make sure Dad has filled out a health care power of attorney in case he becomes cognitively or physically unable to make decisions for himself and an advance directive regarding any end of life care.
Sometimes, parents on the fence about their child's involvement can be convinced it's a good idea if they have a health care power of attorney. You could make the argument that it's important to be in the loop now about their health and their preferences, just in case.
Even if your parent won't sign the HIPAA form or give the doctor the go-ahead to speak with you, you can still share your concerns, either by email or on the phone. But, without the HIPAA form, the doctor won't be able to discuss the patient's care with you. Dr. Whitson prefers adult children to email rather than call. It provides a written record and reminds her to bring up the issue directly with the patient.
How to Be Involved in a Parent's Care
If you think it's important that you have access to your parent's doctor, try saying this to Dad or Mom:
"I respect and support your independence and privacy. I only want to be involved because I love you and want you to get the best care possible." Clearly, if it's a safety issue, "you have to do what you have to do," says Levine.
When there is more than one child in the family, it makes sense to designate one person who will communicate with the nurse or physician. That point person can fill in the rest of the siblings.
Before the visit, practice what you are planning on saying. "How about if we talk to the doctor together, then I'll step out and talk to her, then you can have time with her yourself, then we'll all get back together briefly?" If your parent doesn't want you to have time without them, then respect their decision.
You can bring up the issue with Mom in the room or email the physician in advance. Decide together what questions you want to ask and who will ask them. Let Dad or Mom take the lead. Don't take over!
Then after the visit, rehash how it went and what was said.
Regardless of which way they're leaning — for or against your involvement — they need to know you are listening to them.
Does your parent or senior loved one welcome your involvement? Share your stories with us about talking to your parent's doctor in the comments below.
Related Articles: