Learning how to identify and cope with anticipatory grief symptoms while caring for a dying parent can help you both make the most of the time you have together.
What is anticipatory grief?
Anticipatory grief is the name given to the tumultuous set of feelings and reactions that occur when someone is expecting the death of a loved one. These emotions can be just as intense as the grief felt after a death. The most important thing to remember is that anticipatory grief is a normal process, even if it's not discussed as often as regular grief.
What are the stages of anticipatory grief?
Anticipatory grief is a process, research shows. The stages of anticipatory grief are:
Experiencing shock about the upcoming loss

Denying the reality of the loss

Eventual acceptance
The feelings of loss and pain that come with anticipatory grief stem from imagining what life will be like without your loved one.
There may be a considerable amount of depression and fear associated with that loss. You may fear being alone, losing your social life, or changing your routine. Family members and friends are not alone in experiencing these emotions. The dying person may even feel a sense of fear and isolation that is a form of preparatory grief. The intense emotions caused by preparatory grief can range from shock, agony, and disbelief, according to the American Academy of Family Physicians. This grief is experienced emotionally and physically throughout the dying process.
The turmoil of anticipatory grief, however, does have some benefits. It can give you the opportunity to spend more time with your loved one, allowing you to find more meaningful ways to say goodbye. It can also help you prepare for a positive future for yourself after the anticipated death.
How do you recognize the signs and symptoms of anticipatory grief?
Anticipatory grief bears many of the same symptoms as conventional grief, which is the emotional response to the loss of a loved one. Although grief generally progresses in stages, every person may experience it differently.
As you grieve, you may experience:
There are some clear differences between anticipatory grief and conventional grief, though. These unique signs and symptoms include:
Increasing concern for the person dying

Imagining or visualizing what the person's death will be like

Preparing for what life will be like after a loved one is gone

Attending to unfinished business with the dying person
Six ways to cope with anticipatory grief
While anticipatory grief is normal, it might interfere with your overall well-being. Don't be afraid to let yourself feel the pain of grief. Suppressing or ignoring these feelings isn't a solution. Acknowledge your feelings of fear and loss, and remind yourself that they're normal in this situation.
If you're having trouble understanding or coping with your feelings, here are six ways to help manage anticipatory grief:
1. Get help from a support group
Building a support group or finding an existing caregiver support group can have many benefits, according to the American Society of Clinical Oncology Support. These groups enable those grieving to open up about their experiences, which can reduce stress and feelings of loneliness or isolation.
Here are three types of support groups that can help:
Peer-led group (run by a member)

Professional-led group (run by a counselor or psychologist)

Informational support group (run by a professional facilitator)
2. Read or listen to stories of how others coped
Literature is a wonderful way to learn more about how others have overcome similar emotional challenges. Books by authors such as David Kessler — a grief expert, lecturer, and writer at Grief.com — can provide insight into additional coping mechanisms.
The University of Michigan's Grief Resources and Support provides examples of books, podcasts, and online national community grief resources.
3. Express your feelings
Find an outlet for your feelings, whether it's through a trusted family member, friend, counselor, or spiritual advisor — or even through a personal hobby. Some positive ways to channel your feelings include:
Artwork

Journaling

Meditation

Prayer
4. Practice forgiveness and love
It can be extremely difficult to navigate your emotions or find the right words to say.
However, a terminal illness is an opportunity to say "I love you," or "I forgive you." It's a time to share your appreciation, or to make amends when necessary.
Sometimes a dying person hangs on because of a feeling that others aren't ready to let them go. Giving them permission to die, which means letting them know that you will carry on, can bring a profound sense of relief to both of you.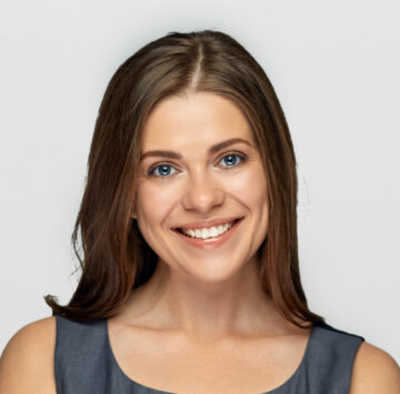 Talk with a Senior Living Advisor
Our advisors help 300,000 families each year find the right senior care for their loved ones.
5. Spend quality time together
One of the opportunities anticipatory grief offers is the chance to truly make the most of the time you have left with your family member.
Make that time meaningful — not only by attending to practical matters like advance directives, but also by spending time together in ways that are significant to both of you.
Worthwhile or memorable activities might include:
Looking at old photographs

Telling stories and reminiscing on your fond memories together

Playing your favorite games

Listening to your favorite songs together
6. Take care of your emotional and physical health
You can minimize the anxiety and stress of anticipatory grief by staying physically and mentally healthy. Do whatever you feel works best for you, but here are some helpful practices:
Exercise regularly

Eat nutritious foods and a balanced diet

Get enough sleep each night

Use yoga or meditation

Go to church, pray, or read a spiritual book

Spend time with friends or family
---
Sources:
Toyama, H., & Honda, A. Using Narrative Approach for Anticipatory Grief Among Family Caregivers at Home. Global Qualitative Nursing Research, 2016: https://www.ncbi.nlm.nih.gov/pmc/articles/PMC5342864/
American Cancer Society, Grief, Bereavement and Coping with Loss: https://www.cancer.gov/about-cancer/advanced-cancer/caregivers/planning/bereavement-pdq#section/all
American Society of Clinical Oncology, Support Groups: https://www.cancer.net/coping-with-cancer/finding-social-support-and-information/support-groups