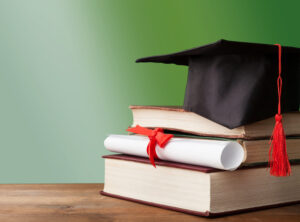 The A Place for Mom Senior Wisdom Scholarship will not be offered in 2021
2020 Scholarship Winners
Students were given the option to write an essay or provide a short video discussing life lessons learned from a senior and how they will apply those life lessons in their future career working with seniors. Here are the winning entries for 2020:
Argentina Fretwell
Both of my grandparents were unable to attend college and have therefore always inspired my siblings and me to challenge ourselves academically. I was taught to never take for granted the opportunities that I had as a student living in the United States. As a child, my grandmother would often tell me stories of when she lived in Mexico. She told me about her friends who were forced to drop out of school to sell candy on the side of the road to help support their families. My grandfather also grew up in a small town in Mexico where he dreamed of immigrating to the U.S so he could provide a better life for his family. My grandparents taught me that in the face of adversity, one must step up and work hard to overcome any challenges thrown their way. They taught me the importance of grit and resilience. My grandparents also taught me the importance of serving my community and excelling academically. They were the ones who helped me find my passion.
When I was growing up, my grandparents encouraged me to find a career that I believed was meaningful and heartfelt work. When I graduated from high school, I decided to begin volunteering at a local hospital to explore potential career opportunities while serving my community. I quickly realized nursing was a perfect combination of my three passions: health, learning, and death. Now, my last passion, death, always draws a lot of questions. For me, it's easy though. After the personal experience of my grandmother passing away while in hospice care, I wanted to be able to help others achieve the same amount of tranquility that my grandmother had before passing on. I also realized that her comfort and ease while in and out of hospitals was made possible by bilingual staff members who were able to effectively communicate with my Spanish-speaking grandmother. Before my grandmother passed on I remember asking her if she was scared to die. She said to me "Con amor me recibieron y con amor me despedirás. ¿Qué más podría necesitar?" This translates to "I was received into the world with love and I am now being said goodbye to with love. What else could I need?" These words remained dear to my heart, and as a young girl, I was no longer afraid of death. My family and I were happy that my grandmother felt loved and taken care of. If given the chance, I would like to help other people's grandparents feel the same way.
While I was completing my prerequisites to get into nursing school, I got a job as a Nursing Assistant at Alvarado Hospital. That is where I received a lot of experience working with geriatric patients. I became inspired by the unique opportunities presented to me as one of the few bilingual staff members at the hospital. During almost every shift, I was asked by nurses, doctors, and social workers to translate for patients and family members. I quickly learned how to communicate professionally and therapeutically in both English and Spanish. It was incredibly fulfilling being able to help patients, who oftentimes felt alone or scared in a hospital environment, feel more comfortable and at ease as my grandmother did. My patients would also tell me that they were glad to be helped by someone who understood their own language and culture, as it helped them form more intimate relationships with their healthcare providers.
If I am awarded this scholarship, I will be closer to achieving my goal of becoming a bilingual hospice nurse. My plan is to first earn my Bachelor's Degree in Nursing from Arizona State University. I would also like to earn a Master's Degree. With my Master's Degree, I will have the privilege of becoming a Geriatric Nurse Practitioner, so that I can further increase my scope of practice. As I continue my educational pursuit, it is also I also a goal of mine to enroll in Spanish medical terminology courses to better my translating abilities. In this way, we, as a community, will be one person closer to a more diverse and culturally-aware healthcare workforce.
Emily Carter
In a shed smelling of gasoline, grass clippings, and whatever project my granddad had been working on that week, I grew frustrated fiddling with a bright purple pinewood derby car that just did not seem to want to go fast. After messing with the weight distribution and wheels, I sat the car down in defeat loudly renouncing my participation in the event. In that moment, my grandpa grabbed my hand and gave me a little tough love. He told me that I could quit when the project was done, but that I could not quit when things were at their toughest. He encouraged me to pick the car back up and keep working. I did. It made all the difference then, and it makes all the difference now. I ended up nailing down a great design and winning the local Adventure Scouts Pinewood Derby that year, but what I really got was far more valuable than the plastic trophy that accompanied the victory.
The "pinewood derby lesson," as I like to call it, has carried me through some of the most difficult events in my life and led me to some of my greatest successes. When my dad left and I didn't think life would ever go back to normal, I remembered that I could not quit just because things were getting hard. When my stepdad was diagnosed with an opioid addiction, the strength I drew from this lesson allowed me to heal and forgive. When I thought my body couldn't handle running another mile as I trained for a marathon, I remembered that challenge ahead of me was at its most difficult and comforted myself with thoughts of quitting as soon as the day's training was complete. I never quit training, and I finished the race with one of the fastest times in my age group. On those college nights with a test looming the next morning, I told myself over and over that I could quit when I finished, and this lesson helped me earn honors by graduation.
It is without question that my granddad has been one of the most influential people in my life, so it is no surprise that he has inspired my future career path. Because of him, I know that I want to become a Physician Assistant (PA) specializing in geriatrics. As I have watched Alzheimer's take my granddad away from me, I have seen him implement the lesson he taught me so many years ago. He never gives up and continues to fight for his memory and independence in the face of a disease that will take everything from him. As a graduate student and eventually a practicing PA, I will be faced with many difficult challenges time and time again – situations that make me feel like I can't do it anymore; however, each day, I will choose to remember and honor the advice of my granddad and persevere through the hard times to empower my patients to never give up on their battles.
Still today when I smell the familiar old scents of that shed, I'm taken back to the special moment with my granddad. The pinewood derby lesson is a truly powerful one that I will be forever grateful for. My granddad, as well as so many others, has incredibly valuable insight to offer, and I cannot imagine a world without the advice of earlier generations. I look forward to a career in which I will constantly be exposed to lessons of all types and be able to learn special stories like this daily.
Jennifer Karasik
Jennifer shared a touching video about her grandmother and the difference she made in her life.
My ambition to pursue an MSW degree came about primarily because of my close relationship with my late Grandma, who had Dementia since I was young. Being her granddaughter and knowing that our relationship encompassed a reciprocated unconditional love has always been very special to me. When someone asks what education means to me, I do not view it in terms of myself. Instead, by attaining higher education and serving others through a career in social work, I can best pay tribute to the amazing woman that I had the privilege to call Grandma, as well as all of my relatives who came before her. I leave you with this quote that encompasses the impact of others amidst my quest for success – "Live your life, laugh again, enjoy yourself, be free . . . then I know with every breath you take, you'll be taking one for me."
Paige Mecyssine
It only took me 16 years of piano lessons, 11 years of performing publicly, a strict 20- minutes-a-day practice rule, and a grandmother on her deathbed to get over my stage-fright. Not bad.
My earliest memories are of my grandmother, the wittiest person I've ever known, singing to me and listening patiently as I learned scales and "Hot Cross Buns" on the piano. If I stopped during a practice session, I'd hear, "Paige Olivia! Stop dawdling and start practicing right this instant." Although it felt strict at the time, I am now so grateful for her encouragement, patience, and presence that helped foster my love for music. I continued piano lessons into adulthood, and added choir and theater to my list of after-school activities. I saw her face at every concert, competition, recital, and musical, and we once spent a year working together to secretly learn my grandpa's favorite song for his birthday. However, while my technique developed, so did my stage-fright—I became terrified to perform and make mistakes in front of others, and stopped playing for my grandma after I turned 11.
This past January, after months of seeing my grandmother suffer from dementia and many other illnesses, I gathered the courage to play for her again. On a whim, I decided to skip a class at school and visit her; I brought all the sheet music I could carry, made the long drive to the nursing home where she received care, and worked with the staff to bring her down the hall to the piano. Because of the dementia, her words had not made sense for months, and it was apparent how much pain she was in. She was confused, distressed, and almost as scared as I was—but the moment I started playing, I watched pure joy spread across her face. She sang the lyrics, moved her feet to the beat, and immediately relaxed. I played every song I knew, every genre I could think of: oldies, Christmas, classical, spiritual, pop, blues, and even the notoriously annoying "Heart and Soul." Other residents of the nursing home gathered around us, sharing in our joy and love, and the workers in the kitchen stopped to show a dance move. After what might have been hours, I brought her back to her room and returned to school for my next class. My grandmother died the following day.
This experience would change my entire outlook on my career; I have always loved music and wanted to study it in college, but I also have a passion for health care. I came to Valparaiso University to study Health Care Leadership, where I was able to combine my major with several minors to develop my interests. I chose human biology and psychology as complementary minors, and, of course, music. My experience with how music therapy can affect those who are sick has shown me the importance of treating the whole patient, and not just their physical symptoms or disease. I aim to be a strong and ethical health administrator, and to be the person to bring healing, alternative therapies, and options to patients and employees. My ultimate career goal is to work in a nursing home or assisted living facility and bring the joy and healing that I shared with my grandma to every person there.
My grandmother showed me that I don't have to choose between my passions, and that music isn't about playing a piece on a perfectly-tuned instrument without mistakes; it's about sharing memories, time together, and love. When I played for her for the last time, my grandma could not have cared less about wrong notes or the sound of the piano that hadn't been tuned for years. In those moments together, she relived her life through songs from her childhood, received closure, and let go of pain. She gave me my purpose in life to help others experience the same form of care and compassion, and the tools to do so. I'm no longer afraid to perform for others— instead, I play in public every chance I get, and listen for the sounds of laughter, singing, joy, and healing.
Summer Buckley
There is a special kind of magic happening when preparing and cooking pupusas, an authentic Salvadorian dish. You can only make it yourself; by hand, no machine. Come to think of it, it's kind of like meditation you need to be careful not to overcompensate with masa (dough), so you must be present and aware.
My Abuela (Spanish for "grandma") is a pupusa making pro. She loves making pupusas, eating it, 'reading' the label (Masa instantánea de maíz). Most of all, however, she loves sharing moments and talking with me while cooking. You know; the kind of things we women share with the ones we love. I love this about her because she listens to me and most importantly, she is there for me. Food is a mood-changer for us. Over the years, the two of us have shared many recipes and an equal amount of advice. Here are 2 lessons my grandma taught me:
Just do it. My grandma's favorite thing to say is: "You went to the sea, but you did not swim?" Figuratively, of course. Every time I said I wanted to do or buy something or made an effort with no results, she would casually throw this phrase into our conversation. What she means, is that if you want something, either get it or forget it. Don't go halfway. In other words, you won't know unless you try so, just go for it. I apply this to all of my skeptical endeavors, and it has shaped me into a diligent, fearless, and intelligent young woman.
Get your education. My grandma loves bringing up personal examples when she's making her point. When we cook together, she often narrates stories from the Salvadorian occupation in the 1950s. Back then, she was a young girl living in her village with her mother and father. They didn't have running water in the house, so every day she had to go to the drinking fountain in the center of the village. Her expressing her struggles to come to America for a better life encouraged me every day. My grandma has a middle school education and has stressed the importance of getting an education to become a strong woman with substance. I remember when I graduated from college and she came to my graduation. She cried so much and told me she was very proud of me. Those words of affirmation kept me going to pursue my master's in nursing from the number one public university in California, UCLA.
As I continue my education just as my grandmother has hoped for, I plan to take every life lesson and apply it in my future nursing career with caring for seniors. Seniors have a special place in my heart because I have an exemplary role model before me. As a previous patient care technician who worked with seniors, I know the job is very tedious and can be overwhelming at times but, I know the importance of helping seniors and all the knowledge they carry. I can't wait to just do it and apply my educational skills to my career to make a huge difference in seniors' lives just as my grandma does with me.
I am so grateful for my grandma and her teachings. She is the person I am closest to in my life. I owe her a big part of who I am today: a strong, independent woman, her own personality, and her own amazing Salvadorian pupusa making skills. Thank you, Abuela!