When Jacob Cramer founded Love for the Elderly in 2013 after the passing of his beloved grandpa, his aim was simple — to combat senior isolation with personal, handwritten letters to older adults. But during COVID-19, the mission has taken on new significance, says Cramer, a 19-year-old activist and student at Yale University.
"At a time when it's so much easier to only think of ourselves, seeing the impact of anonymous words has reminded me of the importance of embracing others, especially our elders," he says. "My inbox was flooded with questions about the safety of receiving letters, quarantining procedures, and hundreds hoping to show their support by writing a letter."
Love for the Elderly and A Place for Mom joined forces to help meet Cramer's longtime goal of "bringing joy into the lives of the elderly" through a new medium: video. These "virtual letters" — or 30-second videos of people sharing stories, encouragement, hope, and drawings — succeeded with seniors.
"Letters are wonderful," says Rachel Essmyer, resident services director at The Boulevard Senior Living in St. Charles, Missouri. "But being able to physically see and hear a message is something so special."
Inspired by the overwhelmingly positive response, Cramer deemed July 21 Virtual Letter to an Elder Day. He hopes more people will create virtual letters to help seniors combat isolation.
"Unfortunately, not all seniors can receive physical letters right now, due to country mailing restrictions, an abundance of caution, or being independent or homebound. When seniors can't receive physical cards, a video can brighten their spirits," says Cramer.
Mental health disorders affect about 20 percent of seniors in the U.S., according to the Centers for Disease Control and Prevention. The coronavirus compounds these struggles, which include elderly depression and anxiety. Reaching out can make a crucial difference, representatives at senior communities say.
"I've been struggling to get my residents to have fun as they have been sitting in their rooms with zero visitors allowed, even family," says Maddie Goff, an associate at Westchester Village in Lenexa, Kansas. "This means so much to me. My residents needed something just like this to brighten their days."
While the collection of video messages arose due to coronavirus, this new mode of connection promises just as much —  if not more — happiness and significance.
Get involved: how to send a video to support a senior
If you'd like to bring hope to a senior affected by the pandemic, record a 30-second video. Send the clip to Love for the Elderly on Facebook or @Love4TheElderly on Instagram. This simple act can make a difference in a senior's entire day and beyond.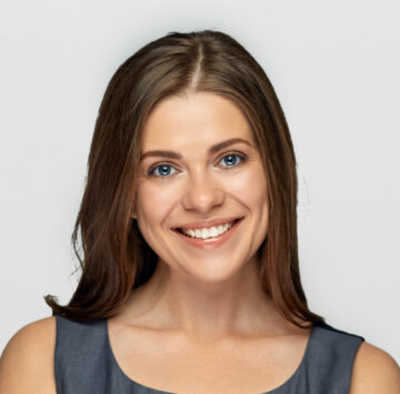 Talk with a Senior Living Advisor
Our advisors help 300,000 families each year find the right senior care for their loved ones.
Need inspiration? View Joan Lunden's virtual letter of love to an elder.
Joan Lunden sends a letter of love to a senior