Understanding the dementia timeline is key to making thoughtful medical and personal decisions regarding memory care. Learn to recognize warning signs during the early stages of dementia to secure a diagnosis, then review common symptoms of moderate and late stage dementia to help you prepare for the future. Knowing milestones to look for throughout the dementia stages will help you determine when it's time to reassess your family member's care needs.
What are the seven stages of dementia?
The most common types of dementia, including Alzheimer's, are progressive, meaning cognitive decline worsens over time. Dementia is categorized as mild, moderate, or severe as well as early stage, middle stage, and late stage dementia.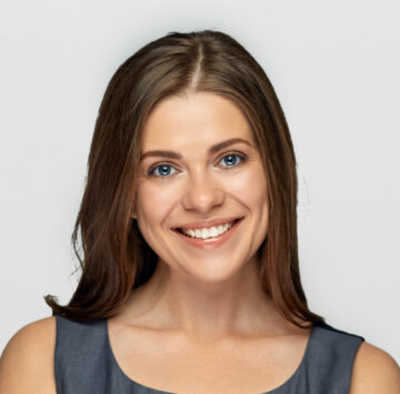 Talk with a Senior Living Advisor
Our advisors help 300,000 families each year find the right senior care for their loved ones.
Health care providers often use a more comprehensive tool to assess the seven stages of dementia in elderly patients. It's called the Global Deterioration Scale (GDS), or the Reisberg Scale, and was developed by Dr. Barry Reisberg, a geriatric psychiatrist and professor, in 1982.
The GDS enables caregivers and health professionals to determine how quickly dementia progresses in elderly patients, and which symptoms to expect during each of the seven stages of dementia.
Dementia stages 1-3: no official diagnosis
Someone in the first three dementia stages doesn't usually exhibit enough symptoms to be diagnosed – while cognitive impairment may be present, phases 1-3 on the GDS aren't even recognized as the early stages of dementia.
Dementia stage 1: no cognitive impairment
Though it may seem odd, the lowest stage is normal mental functioning, or no cognitive impairment.
Dementia stage 2: very mild cognitive decline
Where did I put my keys? What was that person's name?
At least half of the population 65 and older reports some minor age-related forgetfulness, according to the Fisher Center for Alzheimer's Research. Caregivers or medical providers may not even notice such mild impairment, and it's not a sign of the early stages of dementia.
Dementia stage 3: mild cognitive decline (also called mild cognitive impairment)
When memory and cognitive problems become more regular, as well as noticeable to caregivers and family members, a person is said to be suffering from mild cognitive impairment (MCI). It doesn't generally have a major impact on day-to-day functioning.
How quickly does this dementia progress in the elderly? Eight in 10 people with MCI will go on to develop Alzheimer's disease within seven years, according to the National Institute on Aging. Since MCI can precede more severe dementia stages, it's important to recognize the signs of this stage and seek medical advice.
Stage 3 dementia symptoms
Forgetting to go to appointments or events

Losing things and minor memory loss

Getting lost while traveling

Decreased work performance

Difficulty finding the right words

Verbal repetition

Challenges with organization and concentration

Trouble with complex tasks and problem-solving
The early stages of dementia: noticeable cognitive decline
A person is not typically diagnosed with dementia until they're at stage 4 or beyond. This is when medical professionals and caregivers notice personality changes, as well as cognitive impairment.
Dementia stage 4: moderate cognitive decline
At this point, a person has clear, visible signs of mental impairment. While it's considered mild or early stage dementia, the medical terminology for the fourth of the seven stages of dementia is "moderate cognitive decline."
Doctors and caregivers will likely notice a worsening of stage 3 dementia symptoms, such as difficulties with language, problem-solving, and travel.
Stage 4 dementia symptoms
Social withdrawal

Emotional moodiness

Lack of responsiveness

Reduced intellectual sharpness

Trouble with routine tasks

Forgetting recent events
Middle stage, or moderate dementia
As they progress through the seven stages of dementia, elderly people require more intense care and supervision. Someone with middle stage dementia often needs some caregiver assistance with regular day-to-day activities, such as dressing, eating, or bathing.
Dementia stage 5: moderately severe cognitive decline
This stage marks the onset of what many professionals refer to as "mid-stage" in the seven stages of dementia.
At this point, a person may no longer be able to carry out normal activities of daily living (ADLs), such as dressing or bathing, without some caregiver assistance. They know major facts about themselves — such as their name and their children's names — but they may not remember grandchildren's names, their longtime address, or where they went to high school.
Stage 5 dementia symptoms
Pronounced memory loss, including personal details and current events

Wandering, especially at night

Confusion and forgetfulness

Disorientation and sundown syndrome

Further reduced mental acuity and problem-solving ability
What are the final stages of dementia?
As seniors progress to late stage dementia, full-time care may become necessary, whether you choose memory care or professional dementia care at home. The symptoms of the final stages of Alzheimer's include behavioral and personality changes, inability to perform ADLs, and severe cognitive decline.
Dementia stage 6: severe cognitive decline
Stage 6 marks a need for caregiver help to perform basic daily activities such as dressing, eating, using the toilet, and other self-care. Seniors with late stage dementia may have difficulty regulating sleep, interacting with others, or behaving appropriately in public settings.
Stage 6 dementia symptoms
Urinary or fecal incontinence

Aggression

Personality changes including paranoia or delusions

Anxiety

Pronounced memory loss

Inability to recognize primary caregiver and loved ones
Dementia stage 7: very severe cognitive decline
In severe Alzheimer's or late stage dementia, people essentially can't care for themselves. Generally, all verbal ability is lost, and ambulation and movement become severely impaired. By the end of the seven stages of dementia, bodily functions like the ability to chew, swallow, and breathe may also become compromised.
What are the symptoms of the final stage of Alzheimer's?
Inability to speak

Inability to move without help

Lack of physical coordination

Impaired bodily function
When is memory care needed?
Memory care is specialized care for seniors with dementia. It includes 24-hour supervision to prevent wandering, help with ADLs, meal services, and, often, health care as needed.
Memory care can be beneficial from the early stages of dementia through the end of life. Specially designed memory care activities, dining plans, and exercise programs cater to all seven stages of dementia in elderly loved ones.
When to seek memory care will vary depending on a senior's dementia symptoms, health status, living situation, and more. Reach out to our free, local Senior Living Advisors to discuss memory care and dementia home care options for your family.
Sources: 

Reisberg, B., Ferris, S.H., de Leon, M.J., and Crook, T. The global deterioration scale for assessment of primary degenerative dementia. American Journal of Psychiatry, 1982: 
https://www.fhca.org/members/qi/clinadmin/global.pdf
National Institute on Aging, "What is Mild Cognitive Impairment?": https://www.nia.nih.gov/health/what-mild-cognitive-impairment