Driving a car may feel like second nature, but aging may affect your reflexes, eyesight, cognition, and overall safety at the wheel. Elderly drivers 80 and older also have the highest rates of automobile deaths, according to AAA.
Determining whether to take the keys away from elderly parents can be an emotional process — but there are ways to make it easier. By having conversations and detecting the warning signs now, you can better protect your mom and dad, as well as others on the road.
Discover the risks of senior driving, signs your parent is unsafe behind the wheel, elderly driver's license renewal regulations, and how to potentially make a difficult conversation a little easier.
The high risk for senior drivers
Many activities in our daily lives involve some degree of risk — and driving is no different. But for senior drivers, health conditions and other age-related factors can increase the risk of accidents.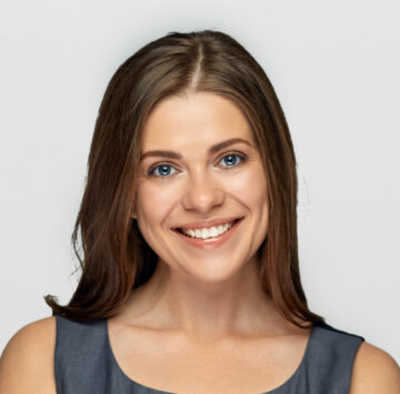 Talk with a Senior Living Advisor
Our advisors help 300,000 families each year find the right senior care for their loved ones.
Compared to drivers age 24-64, older adults are twice as likely to report having a medical problem that makes it difficult to travel, according to the Centers for Disease Control and Prevention (CDC). While injuries and crashes are more common in young drivers, older people are more susceptible to driving-related fatalities, according to AAA. In 2019, a total of 5,195 people 70 and older were killed in a motor vehicle crash, according to the Insurance Institute for Highway Safety (IIHS).
What signs indicate my elderly parents are not safe to drive?
If your parent is struggling with their sight, hearing, or memory, driving may put them and others at risk. The National Highway Traffic Safety Administration (NHTSA) recommends finding out whether your parent is:
Getting lost on familiar routes

Receiving tickets or violations

Having accidents or close calls

Experiencing difficulty reading or recognizing road signs or hearing emergency sirens or people honking
Changes in health or demeanor could also be risk factors. A mental or physical decline can cause a driver to lose focus or control of the vehicle.
Signs someone may be too old to drive include:
Forgetfulness or confusion

Trouble walking, leg pain, or weakness

Dizziness or shortness of breath

Loss of coordination

Joint stiffness

Unusual agitation or aggression
When should senior drivers hand over the keys?
Every driver is different, and the average age seniors stop driving varies depending on the health and well-being of the individual. Some 60-year-olds may have poor vision and other health issues that affect their driving ability, while some 80-year-olds are perfectly healthy and safe on the road.
Consider the following factors when making a decision:
Diseases. Alzheimer's disease or other types of dementia can affect judgment and driving ability. If your parent has been diagnosed with a form of dementia or you're noticing early signs of Alzheimer's disease, consult their physician. Seniors who are limited by complications of diabetes may also need to be cleared to drive by their physician.
Medications. Some prescription drugs can cause drowsiness or affect a person's reaction time. Consult your parent's physician to determine if their medications put them at risk. You can help them keep track by using the CDC's medicine risk fact sheet.
Physical ability. Are your aging parents staying active? Driving takes control and dexterity. Inactivity can cause muscle deterioration, which can affect a person's agility, coordination, and strength.
Vision and hearing. Do they suffer from cataracts, diabetic retinopathy, glaucoma, or macular degeneration? Do they mishear you or ask you to repeat yourself often? Vision problems and hearing impairments can cause your senior driver to miss visual or auditory cues to stop or slow down, making them a danger to themselves and others on the road.
When are individuals considered legally unfit to drive?
Each state has different driving laws for seniors. Some states require an eye exam every five years, while others require senior citizens to retake their driving test. Check out AAA's state driving laws guide to determine specifics for where you live.
The elderly driver's license renewal process for seniors can include the following:
Written test

Vision test

Driving test
Many states — but not all — require people 65 and older to renew their driver's license in person rather than online or by mail. This enables licensing officials to look for signs of health conditions that could affect their driving ability.
Generally, elderly drivers must renew their license more frequently than younger people. In Missouri, for example, people age 70 and above are required to renew their driver's license every three years.
How to conduct a safety test for senior drivers at home
In addition to state driving tests, you can check for potential warning signs at home. It can be helpful to make observations during different times of the day, in varying weather conditions, and in traffic.
Here are a couple of ways to assess your senior driver:
Ride with them
Be a passenger in your elderly parent's car on a regular basis. Check to see how they control the vehicle and ask yourself:
Do they wear their seatbelt?

Do they stay in the correct lane?

How are they handling turns?

Do they use their turn signals?

Are they staying within the speed limit?

Are they easily distracted?

How does the drive feel overall?
Check the vehicle
Does the car have dents or scrapes? This is often a good indicator of how your elderly parent is driving and whether they've had any collisions. You should also take note if they've received more traffic tickets than normal in the last two years; have more minor accidents or fender benders; are missing signals, road signs, or pavement markings; or have difficulty changing lanes or making turns. These can all be signs your parent's ability to drive safely is deteriorating.
Remember that this at-home test can be a fun outing, rather than an interrogation. By taking a trip to the store, you can quietly make observations without being intimidating. The NHTSA also has a self-assessment for senior drivers you can use to look for signs to help your parents.
Seek professional advice about your elderly driver
It certainly doesn't hurt to ask for a professional opinion. If you notice potential warning signs, but you aren't completely sure if you should take the car keys away, consider talking to:
Their primary care physician. Ask their doctor whether your parent's health is good enough for them to drive safely. If the doctor says they shouldn't be on the road, this may be a justified reason to take the keys away.
A driving rehabilitation expert. An expert can also assess senior cognition, hearing, and motor skills, and they can even make an on-road assessment. To find a driving rehabilitation expert, visit the American Occupational Therapy's searchable database for certified driving specialists.
Additional considerations for senior driving safety
Staying proactive in your parent's driving journey can make a big difference, and there are many flexible and alternative ways to help.
Here are some additional ways to keep your elderly parents – and other drivers – safe:
Arrange for alternate transportation. Ride apps like Uber and Lyft make it easy to get a ride any day or time. Many senior living communities also provide regular transportation for seniors. The National Center on Senior Transportation has a full list of additional transportation options for seniors.
Make sure they have a good vehicle. Is their car safe and easy to use? Does it have reliable technology? If your parent has a disability, has the car been adapted to fit their needs? For example, a seat-back cushion can provide a better view of the road. Learn more about adapting your car for disabilities, and discover the safest cars for seniors.
Find a driving class for seniors. Local classes may be available to help keep your parent's mind and motor skills sharp on the road. AAA offers a driving improvement coursefor seniors, which provides safety tips and covers medication, drowsiness, and other driving topics relevant to seniors.
Have regular conversations about safety
If you notice changes in your parents' driving ability or overall health, talk to them. AAA recommends these tips:
Talk one-on-one. Sometimes getting the entire family involved can feel overwhelming. Set aside some quiet time to speak with your parent privately and directly.
Be respectful. Avoid making generalizations or saying, "You're a bad driver." Let them know you're supportive and want to find ways to help them stay safe and independent.
Avoid assumptions. Focus on the facts. If they have a medical condition that's affecting their safety at the wheel, focus on the specific obstacle at hand. Ask, "How can we work together to find a safe solution?"
Making a final decision for your parents
Driving is one of the most powerful symbols of independence — no one wants to give up their freedom. Parents often struggle handing over their keys to their teenage children, and experiencing role reversal later in life can be difficult. If you still find yourself having trouble taking the keys away, remind your parent that perhaps it's better to be alive and able to enjoy life than to be driving and risk hurting themselves or someone else.
Have conversations, look for signs, plan ahead, and — if the time comes for you to take the keys away from your elderly parents — be prepared and commit to what's best.