When Linda's mom fell and broke her hip, life changed in an instant — for both her and her daughter. The fiercely independent 92-year-old woman, whose husband died 47 years earlier, could no longer live alone. Linda, 59, had only four short days to shift roles from self-exiled daughter to daily caregiver and major decision-maker.
Linda's immediate obligation was to find elder care in the form of an assisted living community for a woman who had never asked for help from anyone for anything. Her mother's stern attitude magnified the pressure Linda felt. Given a two-week window when her mom was placed in a nursing home for rehabilitation, Linda contacted Jeannie Darnell, a Senior Living Advisor at A Place for Mom. She helped her find an appropriate assisted living home in their area. This was the first difficult elder-care decision Linda had to make, though it was certainly far from being the last.
How to cope with caring for aging parents
"My mother and I never enjoyed a 'get together for coffee' type of intimacy," Linda says. "We were all business. This change in our relationship remains monumental for both of us. I don't know what I would have done without Jeannie, who checked in with me every day until we found the right fit."
Below are three common elder-care struggles Linda faced and how she coped:
Finding balance as a caregiver
Like many children thrust into the new role of caregiver, Linda struggled with boundaries and finding a balance:
She visited "too often" during the first year, she says, returning home most days physically and emotionally exhausted.

Her mom didn't establish close friendships in her new home, preferring stubborn self-sufficiency to intimacy with acquaintances. This meant Linda was the only one to endure her mother's frustrations and resentment about losing her home, her independence, and the ability to control the direction of her life.
"I lived in hell for the first year because I couldn't find the balance," Linda recalls. "I would take a memento from the house to cheer her up, and she would be outraged because the token confirmed she was not going home. I know I shouldn't have told her that she was never going home, but sometimes I lose patience."
Accepting aging parents' limitations
Even though Linda's mom's personality exacerbated her feelings of frustration, she understands that her own reactions are often unfounded and unfair.
"She'll insist that she needs a new toothbrush, implying that I am not taking care of her. So I'll go to the vanity and pull out a brand-new one, one that's even still in its wrapper. I'll want to scream, 'Look Mom, it's right here, your new toothbrush is right here!'" Linda says. "But I know that my mother is fading. The truth is I need to remember she is no longer independent physically or mentally. It's a truth I don't like to admit."
Finding caregiver support
Linda visits her mom at her assisted living community often and tries to maintain a positive outlook. She likes having dinner with her on Sundays. They sit with a group of women whose company Linda enjoys.
"I don't always know what to say to my own mother so talking with these other women is a nice break for me, as is hearing them say what a wonderful daughter I am," Linda says.
For many caregivers like Linda, finding support can be a peaceful and assuring reminder that you're not alone as a caregiver. Whether it's through those you meet while visiting your loved one at a senior living community or via caregiver support groups, connecting with others can ease stress.
Caring for senior parents: A doctor's advice
Watching our parents lose their independence is one of the most challenging realities we face as our parents age, according to Seattle geriatric internist Dr. Elizabeth Kiyasu. "We've witnessed our parents' decision-making our whole lives, important decisions about us, their children, and themselves," Kiyasu explains. "Then their decision-making becomes impaired and we end up making those decisions for them. Even if we rarely doubt ourselves when making decisions for our own children, making decisions while caring for elderly parents remains inherently ambiguous."
Kiyasu stresses that there are individual nuances in every parent-child relationship. "These decisions are never clear-cut for the children. We feel guilty when we admit exhaustion or that the demands of our parents' care fall beyond our skill set. People don't realize they can place their parent in a nursing home for a limited stay, or that assisted living homes come in many different forms and styles."
And because Linda was never close to her mother, her situation has been especially challenging. "She can't rely upon a foundation of intimacy with her mother," Kiyasu observes. "[And] now she is propelled into a very intimate situation, essentially deciding the course of her mother's life without any prior directives."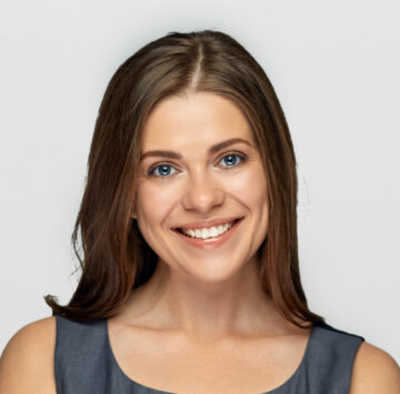 Talk with a Senior Living Advisor
Our advisors help 300,000 families each year find the right senior care for their loved ones.
Taking care of Mom: Good days and bad days
Caring for elderly parents is never easy, but Linda knows it must be done. Her brother moved away decades ago and rarely visits — she is her mom's sole advocate. She has also come to understand that the logical argument doesn't always succeed.
"My mother sits in a wheelchair all day because she refuses to do physical therapy. The doctors tell her that with therapy she would be able to walk again, but she just wants to get up and walk immediately or not walk at all. I've stopped trying to convince her. There's only so much I can do," Linda admits.
As she becomes accustomed to her caregiver role, Linda says her attitude is improving steadily.
"I now know my mother is going to have good and bad days. I also know my mother doesn't want to be mothered. Who would?" Linda laughs. "It's been very hard to make all of the decisions for another adult. But I am getting it done. And getting it done is the right thing to do."
Remember it's typical to feel overwhelmed, like Linda, when suddenly becoming a caregiver. If you need to find senior living immediately or just want to talk about options, our Senior Living Advisors can answer questions and share their knowledge and experience.