Caring for an older loved one involves an array of tasks — managing medications, staying up-to-date on health news, and sharing information, just to name a few. App creators have come to the rescue with helpful ways to stay organized and informed. 
Manage your caregiver duties with helpful apps for iPhone and Android
With so many options available, deciding which app best meets your specific needs can be a challenge. That's why we've outlined the features of eight free apps, available for iPhone or Android, to help you find the best match for you and your loved one.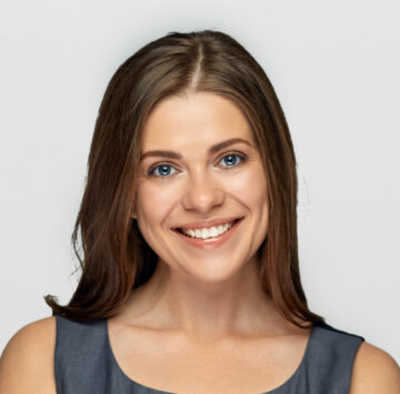 Talk with a Senior Living Advisor
Our advisors help 300,000 families each year find the right senior care for their loved ones.
1. CareZone app
Also known as a "health information organizer," CareZone helps caregivers easily access and store all medical information in one place.
Top features enable caregivers to:
Create to-do lists

Receive medication reminders and track medication taken

Organize medication details

Keep track of allergies

Store insurance and ID cards

Read news about your loved one's illness, disability, or condition
2. Alzheimer's Caregiver Buddy app
The Alzheimer's Association knows if anyone needs a friend, it's someone caring for a loved one with Alzheimer's or another form of dementia. That's why they created the Caregiver Buddy app to provide support and information about communication tips, challenging behaviors, and daily routines.
Top features include:
Access to the Alzheimer's Association's free helpline, available 24/7

Daily care tips related to hygiene and meal times

Fun activities to stimulate the body and mind of a person with dementia

Advice on how to cope with new and sometimes overwhelming behaviors like aggression or hallucination

Resources to help manage caregiver stress
3. First Aid app by American Red Cross
First aid and CPR knowledge is helpful for everyone, but essential for caregivers. The American Red Cross created the First Aid App to provide users with clear and concise first aid and CPR instructions in the event of an emergency. (Downloading the app is not a substitute for official training. Find an American Red Cross first aid or CPR training class near you.)
Top features include:
Simple step-by-step instructions for everyday first aid scenarios

Steps to take during an emergency, with a 9-1-1 call button

Videos and animations to make learning first aid fun and easy

Weather safety and preparedness

Preloaded content regarding all safety information

Content in English and Spanish
4. Med Helper app
Whether your loved one faces a short-term medical need or has a prolonged and complex condition, Med Helper makes it easy to maintain their prescriptions and medical regime. It's consistently ranked as a top app for medical management.
Top features include:
Multiple profiles to manage others in your care

Medication reminders

Doctor appointment reminders

Medication organizer that tracks refills and expiration dates

Vital signs tracker

Detailed reports to print or export to doctors and other medical professionals
5. CaringBridge app
Communication is critical when dividing up caregiving duties and sharing updates with concerned loved ones. CaringBridge connects multiple caregivers through a single app, providing easy access to appointment dates, new changes in health, and other essential information. Additionally, CaringBridge has partnered with GoFundMe to allow users to raise funds to pay for ongoing caregiving and medical costs.
CaringBridge enables caregivers to:
Share diagnoses, medications, treatments, and milestones with family and friends

Maintain their loved one's privacy through the app's settings

Send inspiring messages and motivation to other caregivers who have been granted access
6. Symple app
Symple makes journaling your loved one's feelings and monitoring their health, well, simple. It enables you to track overall well-being, steps, sleep, meals, medications, and more.
Symple enables caregivers to:
Create and track symptoms related to diet, activity, and medications

Import steps, sleep, and other data from Apple Health

Use timestamped photos to keep a record of which medications were taken when

Quickly navigate past data using the interactive calendar

Unlock premium features such as the smart journal, which makes it easy to build a list of questions for your doctor

Secure your data with a passcode or fingerprint ID
7. Headspace app
Headspace is a self-care resource for caregivers to reduce stress and sleep soundly. It makes it easy to master the techniques of meditation, which is proven to ease anxiety and mental stress.
Top features include:
Hundreds of guided meditations on managing stress and anxiety to aid in sleep, acceptance, patience, and resilience

A new "Weathering the Storm" section designed for support during times of crisis
8. CareBetter app
CareBetter helps join a large community of people who care for loved ones with Alzheimer's disease and other forms of dementia. Users can get ideas, share resources, and support one another.
CareBetter enables caregivers to:
Connect with others who have been there, and ask them questions

Get advice on behaviors, diets, family dynamics, home care assistance, and more