Moving to a senior living community is a big step for all aging adults, but it can be particularly difficult for elderly men. More than 70% of senior living residents are female, according to Argentum's Senior Living Resident Profile. As the U.S. population ages, more men are seeking senior living, but this gender disparity can make it hard for older men to find communities that cater to their interests and needs.
Some senior living communities offer activities and services specifically for aging men, and resident groups can provide important social interaction. Learn tips for finding a great fit for your dad or male family member, and understand what you should look for to make him feel at home.
Why are there fewer men in senior living?
The percentage of women in senior living increases with age and level of care. Why is there such uneven gender representation in senior care?
Women live longer than men. The average American man will live to be 76, while the average woman will live to 81, according to the most recent statistics from the CDC. However, this age gap has been shrinking for decades. And as the population gets older, senior living communities are aware of the greater need for gender-diverse senior care.
Family caregivers are usually female. Women are twice as likely to care for aging family members as men, according to the Family Caregiver Alliance. Men of the baby boomer generation may not be prepared to manage a household while caring for an aging spouse, while older women are more likely to care for their husbands at home. Divorced senior men are also more likely to marry younger women who can care for them longer.
Elderly men may not be comfortable with care. Eighty percent of senior living staff members are women, according to Argentum. Older men may be uncomfortable with female nursing assistance with activities of daily living (ADLs) such as dressing or bathing, and would prefer a male caregiver, according to the American Geriatrics Society. The desire to remain self-sufficient, coupled with this discomfort, prevents some men from exploring senior living options. Touring senior living communities and meeting other male residents can help eliminate some of these roadblocks. Meeting likeminded seniors is a great way to avoid social isolation, too.
What should older men look for in senior living?
Jaime, 71, of Kansas City, Missouri, remembers moving his older sister to assisted living. "It was all pink, doilies, and stuffed animals. It reminded me of our mom's bedroom growing up. There was a salon, and the activity that night was ballroom dancing. I couldn't see myself there at all."
Whether a man will feel at a home in a community is a common concern family members share when seeking senior living for a senior male relative, says Nick Chareas, a Senior Living Advisor at A Place for Mom. "Early on in the call, they'll wonder if Dad will fit in." 
Fortunately, senior living communities have groups, activities, and offerings particularly for men. Here are five things to look for when touring senior living with your dad.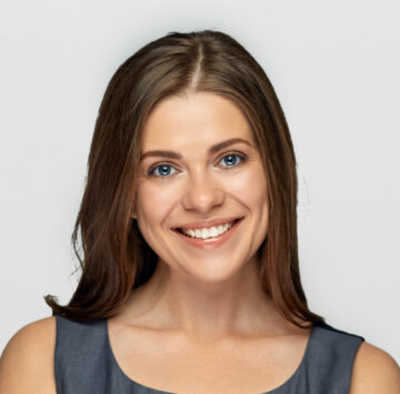 Talk with a Senior Living Advisor
Our advisors help 300,000 families each year find the right senior care for their loved ones.
Men's groups
Chareas once saw — and heard — a men's group while visiting a community in Chicago. "I came in at lunchtime, and they were all sitting around this big, round table with beers and steaks, talking and laughing." The men were at their weekly Saturday meeting; they also planned card games and other community activities.
Veterans clubs
Coffee and dinner groups for veterans are common, according to Jane DiSalle, a Senior Living Advisor with A Place for Mom. "Honor walls are also quite popular, with residents' wartime veteran's pictures hanging for all to see," she says.
Masculine spaces
Common areas in senior living communities are often designed to appeal to female residents, but not always. See if there's a man cave or other "male space." 

Some communities design rooms to look like pubs or fishing lodges to appeal to elderly men, while others have designated game room nights.

A private room is a great space to personalize, but ask about decorating rules. Can your dad move in with his memorabilia? Do the floral paintings have to stay?

Many assisted living communities have on-site amenities like salons. Ask if the salon has regular barber visits or other male alternatives to mani-pedis.

See if the on-site fitness center offers any male-only workout classes. Older men may be uncomfortable doing activities like yoga in front of women.

Staff participation
Men aren't as likely to seek each other out or make plans. If there's a men's group at the community, see if the activities director or another staff member helps plan events. If your loved one isn't particularly social, try to make sure they'll be invited and welcomed to the activities.
Companionship
Couples in senior living are less common than single older adults. If your male relative is interested in dating, senior housing could be an ideal situation. "Dad will be super popular with all the ladies and get much attention and nurturing," says DiSalle. She recalls one popular gentleman who brought flowers to all of the women in his community on special occasions, and he'd even remember their birthdays.
Activities for elderly men in senior living
When finding senior living for men, look for communities that cultivate unique and inclusive activities for all residents. While many games — like chess, cards, and golf — can be enjoyed by all genders, activities designed especially for men can create a sense of community between male residents.
Here are some traditionally masculine activities assisted living communities may offer:
Senior men tend to like competitive activities, says Chareas. Video games like Wii Sports allow men to compete in virtual versions of their favorite pastimes, including golf and tennis. Some assisted living communities may even have their own small putting greens or arrange tee times at local golf courses. Others have fishing ponds or offer outings to nearby lakes

Communities may host meetings of the Rotary Club, Elks, or Knights of Columbus in their activity rooms. It's a great opportunity for older men to reconnect with their clubs and spend time with younger members

Crafts are an important activity in senior living — they're productive, take time, and encourage motor skills. While knitting and needlepoint are often popular options, men may prefer alternatives like building birdhouses or model cars. That said, retirement is an excellent time to learn new skills — maybe knitting will be your dad's favorite pastime 

Chareas recalls meeting a particularly energetic 96-year-old wheeling his suitcase into the elevator of an assisted living facility. The older man was the leader of his community's weekly poker night and was on the way to Las Vegas with a group of senior residents

Cards, chess, and backgammon are popular among older men. Some providers, like Evergreen Senior Living, an assisted living management group based in Illinois, have on-site pubs they reserve for male game nights once a week
How to talk to aging men about senior living
Loss of purpose, physical weakness, and dependence on others are three of men's top fears about aging, according to the American Geriatrics Society. The right senior living fit can keep older adults healthy, happy, and active longer, diminishing these fears.
The senior living conversation is always a difficult one and can be especially challenging for men who don't want to be cared for. Focus on the independence your loved one can maintain in senior living, and discuss some of the activities and groups listed above. Describe the stimulating social interaction senior living can provide, and emphasize how important avoiding social isolation is for his health and well-being.
Contact a Senior Living Advisor to learn about local communities that fit your dad's health care needs and personality.