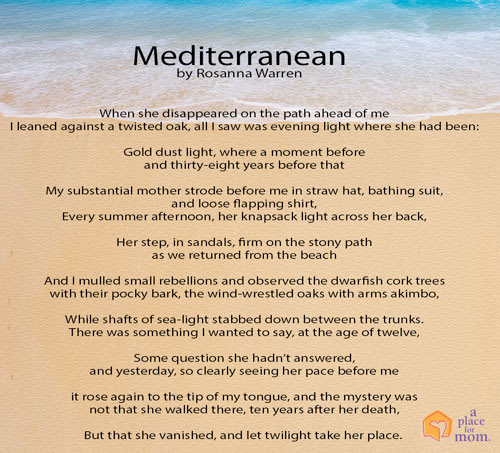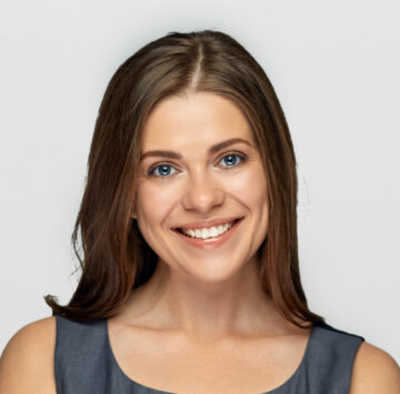 Talk with a Senior Living Advisor
Our advisors help 300,000 families each year find the right senior care for their loved ones.
Mediterranean
By Rosanna Warren
When she disappeared on the path ahead of me
I leaned against a twisted oak, all I saw was evening light where she had been:
Gold dust light, where a moment before
and thirty-eight years before that
My substantial mother strode before me in straw hat, bathing suit,
and loose flapping shirt,
every Every summer afternoon, her knapsack light across her back,
Her step, in sandals, firm on the stony path
as we returned from the beach
And I mulled small rebellions and observed the dwarfish cork trees
with their pocky bark, the wind-wrestled oaks with arms akimbo,
While shafts of sea-light stabbed down between the trunks.
There was something I wanted to say, at the age of twelve,
Some question she hadn't answered,
and yesterday, so clearly seeing her pace before me
It rose again to the tip of my tongue, and the mystery was
not that she walked there, ten years after her death,
But that she vanished, and let twilight take her place.