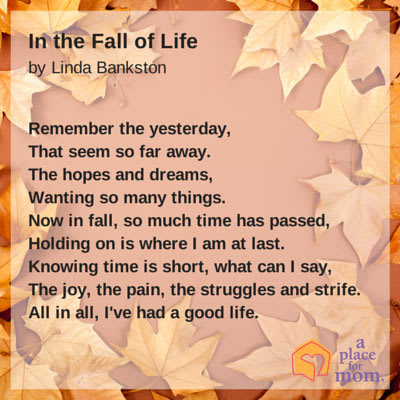 In the Fall of Life
by Linda Bankston
Remember the yesterday,
That seem so far away.
The hopes and dreams,
Wanting so many things.
Now in fall, so much time has passed,
holding on is where I am at last.
Knowing time is short, what can I say,
The joy, the pain, the struggles and strife
All in all, I've had a good life.