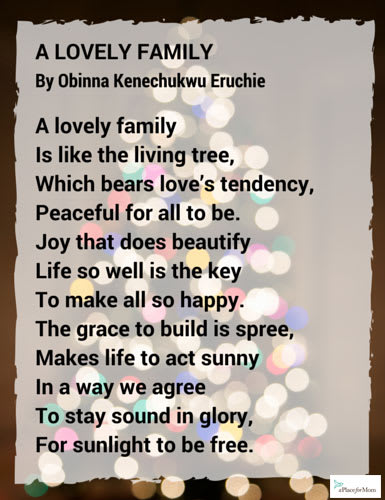 A Lovely Family
By Obinna Kenechukwu Eruchie
A lovely family
Is like the living tree,
Which bears love's tendency,
Peaceful for all to be.
Joy that does beautify
Life so well is the key
To make all so happy.
The grace to build is spree,
Makes life to act sunny
In a way we agree
To stay sound in glory,
For sunlight to be free.