Having a drivers license, owning a car – it all brings a sense of freedom that never changes. That's why so many seniors are hesitant to stop driving, even after it becomes unsafe.
Learn more about the age-related changes that can make driving dangerous and use our older driver safety resources and tips to ensure your parents and senior loved ones are safe on the road.
Age-Related Changes Can Make Driving Unsafe
Statistics show that age can affect driving abilities and impact older driver safety. Some age-related factors that can affect drivers include: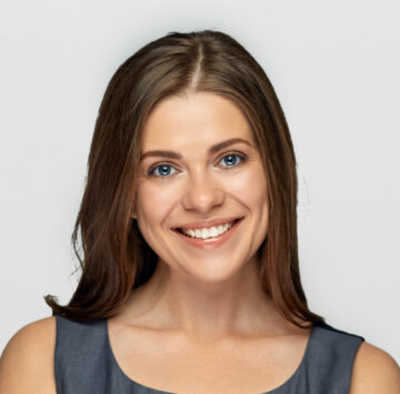 Talk with a Senior Living Advisor
Our advisors help 300,000 families each year find the right senior care for their loved ones.
Cognition: When you drive, you need to integrate several skills at the same time, including attention, memory and visual processing. Both our judgment and speed of processing can become impaired, jeopardizing driving skills.
Hearing and Vision Loss: Regular hearing and vision check-ups are imperative since safe driving means hearing honking and emergency sirens and seeing the road and other vehicles.
Medical Conditions: ALS, Alzheimer's disease, dementia, diabetes, head trauma, high and low blood pressure, multiple sclerosis, nervous system disorders, severe arthritis, severe elderly depression, sleep disorders, stroke effects, surgery after effects, thyroid disease and the use of medical devices including automatic defibrillators and pacemakers can make driving unsafe.
Medications: Certain medications can also reduce driving skills, including antihistamines and medications for depression, diabetes and pain reduction. Always ask your doctor how new medications will affect your driving.
Motor Function: As people age, their flexibility lessens, joints become stiffer and muscles weaken. Operating the brake and gas pedals, turning your head to view traffic and using the steering wheel can become more difficult.
Resources for Older Driver Safety
Thankfully, there are resources that caregivers, parents and senior loved ones can use to ensure older driver safety:
Safety Evaluation Tests
An independent, objective evaluation can both judge driving competence and give a voice of authority to a decision. Completed at hospitals, rehabilitation centers and Veterans Administration Medical Centers, these tests are usually administered by driver rehabilitation specialists and occupational therapists.
After an assessment, a driver often works with an occupational therapist that provides rehabilitation to strengthen skills used in driving.
Self-Assessment Tools
The AAA Roadwise Review measures functional abilities shown to be the strongest predictors of crash risk among older drivers:
Head/neck flexibility

High and low-contrast visual acuity

Leg strength and general mobility

Useful field of view

Visualization of missing information

Visual search

Working memory
Senior Driving Classes
Elderly resources like the AARP Driver Safety Program refresher course is the first and largest course created for adults 50 and older.
"We assess our health from time to time; we should assess our driving from time to time and make adjustments based on our assessment of our own driving," says Brian Greenberg, Coordinator for the AARP Driver Safety Program. "Just think of it as a driver tune-up."
How have you kept a parent or senior loved one safe behind the wheel? Share your older driver safety experiences with us in the comments below.
Related Articles: