The demand for memory care is expected to rise sharply over the coming decades. As many as 5 million Americans are living with Alzheimer's disease, and by 2060 this number is projected to nearly triple to 14 million, according to the Centers for Disease Control and Prevention.
As baby boomers grow older, they're expected to create a surge of people needing dementia treatment. But what does memory care really entail? What makes this care unique, and does it actually help? These 7 facts can shed some much-needed light on memory care facilities.
1. Memory care is more comprehensive but also more expensive than assisted living
The median cost of memory care was about $5,000 to $5,250 a month in 2019, according to elder care cost figures from Genworth. That's $1,000 to $1,250 more a month than assisted living.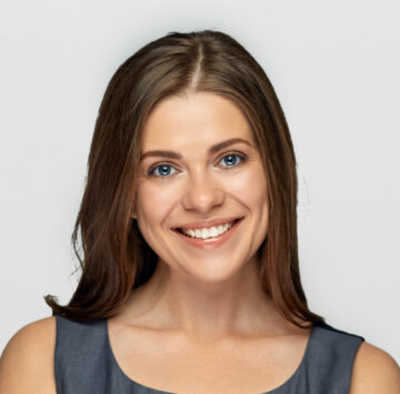 Talk with a Senior Living Advisor
Our advisors help 300,000 families each year find the right senior care for their loved ones.
But in memory care, the setting, staff, therapies, and monitoring are tailored to meet the specific needs of people with Alzheimer's and other forms of dementia. This personalization helps increase safety by promoting familiarity and reducing confusion.
Memory care staff training and questions to ask
Memory care staff have specific backgrounds to treat and assist people with dementia and memory loss. A resident's needs and cognitive abilities change as their disease progresses, so staff members receive ongoing training to meet those needs. 
Memory care regulations regarding staff training vary by state. However, it's not uncommon for all employees who come in contact with residents — including housekeepers and dishwashers — to have special training, says Niki Gewirtz, a Senior Living Advisor for A Place for Mom and a former executive director at a memory care community. "Training empowers the staff," says Gewirtz. "They want to be able to interact with residents appropriately to help them."
When touring memory care communities, Gewirtz suggests asking these four questions:
What does staff's training entail?

How often is training given?

What does the state require?

Who receives the training?
Memory care services
As with assisted living, dementia care offers meal services, help with activities of daily living, and housing. Additionally, many standardized dementia care services include:
A lower staff-to-resident ratio

24-hour supervised care

Specially trained nursing staff

Structured layouts and activities

Emergency call systems

Cognitive treatments and therapies
2. Memory care units have unique design elements
Memory care units have enhanced security to prevent wandering, a common behavior among people with dementia. They tend to be smaller than assisted living communities and feature unique designs to assist with navigation, such as color-coded hallways.
"Many communities have flowing floor plans, so residents don't feel like they're pacing back and forth," says Gewirtz. "These designs can help residents be redirected easier. They're also more intimate and not as overwhelming."
To help residents enjoy the outdoors safely, some memory care communities have interior courtyards.
Memory care design features
Additional layout or safety features can include:
Clearly defined shared spaces

Outdoor gardens or interior courtyards

Memory boxes outside residents' doors with personalized memorabilia to guide them and make them feel at home

Secured or alarmed doors

Keypad entrances for family or staff
3. Memory care includes innovative cognitive therapies
Memory care addresses memory loss, wandering, and other side effects of dementia by providing effective therapies to reduce symptoms.

Dementia treatments are based on the individual needs. However, there are several common treatments used in dementia care:
Art therapy

Pet therapy

Light therapy

Aromatherapy

Sensory stimulation

Storytelling
Learn how some of these unique and innovative memory care treatments make a huge a difference in helping people with memory loss.
4. Memory care focuses on communication and dementia behaviors
Through advanced planning and communication, memory care staff are equipped to meet the needs of residents who exhibit a variety of dementia behaviors. Memory care specialists can offer specific help to manage symptoms of sundown syndrome like agitation, wandering, and confusion.
"For those who experience sundowning, it's important to avoid overstimulation," says Gewirtz. "Many communities may have exercise classes after breakfast, when residents can handle more stimulation. By around 2 p.m. or 3 p.m., they may engage in quieter activities such as aroma therapy to help them feel calmer leading into the evening."
Meal schedules also are often planned based on a resident's needs. Some memory care communities have two dining rooms for residents based on their behavior and level of comfort around others, according to Gewirtz.
5. Memory care facilities help families, too
"It's a very emotional decision for anyone to place a loved one in memory care," says Gewirtz. "There's often a stigma about it, but there shouldn't be. You're letting experts care for your family, and it's important to prioritize your mental and physical health, too."
Knowing your loved one is receiving trained, 24-hour care can provide peace of mind while relieving the pressures and stresses of caregiving. Many memory care facilities also provide family support through education and group activities.
Speakers and support groups
"Many communities either have support groups or refer families to local groups," says Gewirtz. "A lot of communities like to give families the chance to meet with staff and managers and voice their input or suggestions each month."
It's also common for memory care units to feature a variety of speakers who talk about different subjects related to dementia. These events are usually open to families and the public at no cost, and they help reassure families they're not alone.
6. Memory care doesn't isolate seniors
Activities provide seniors with group or one-on-one interaction, depending on their physical health and cognitive ability. Entertainers and musicians perform at communities, and some activities directors plan activities based on residents' hobbies, likes, or general needs.
Some common group activities include:
Games like trivia or bingo

Field trips to parks or shopping areas

Tactile activities (such as painting or feeling different textures)

Sensory stimulation (such as rubbing hands in lotion)

Sing-alongs
Memory care communities plan options for all residents, regardless of their dementia stage. Many of these activities stimulate seniors' minds, increase their motor skills, and provide social interaction.
7. Research is critical to finding the right memory care community
Our Senior Living Advisors can help connect you with memory care communities in your area. When researching, consider your loved one's needs as well as the services, programs, staff training, and design features of each community. Our memory care checklist can help you ask the right questions.