Loss of appetite is one of the many health changes that can occur as we age. Aging affects everyone differently, though, so what should you expect and when?
One of the biggest ongoing concerns among A Place For Mom readers is loss of appetite in elderly loved ones. When are dietary health changes a normal part of aging, and when should we be concerned?
One of the most important things to remember is that aging and loss of appetite can affect everyone differently, and what is normal for one person may be a sign of illness in another. Factors like genetics, lifestyle, and disease— even oral health — can influence appetite beyond what we might expect from normal, healthy aging, making it difficult to pinpoint when we should start to worry about a loved one's change in dietary habits. With the help of our nutrition experts, we've put together a quick guide to the natural aging process and how it affects our physiology, so that you can be alert to any potential warning signs of a serious problem.
Aging and Appetite Changes: What to Expect
"Aging changes can begin as early as age 30," depending on the individual, says Dr. Lindsay Jones-Born, a licensed naturopathic physician. Starting with the heart, lungs, and kidneys, our bodies undergo various physiological shifts that affect our overall health as well as our eating habits and nutritional intake. In the mid-60s and early 70s, appetite may lessen as metabolism declines due to natural changes. People move less as they get older, and muscle mass decreases, so they burn fewer calories.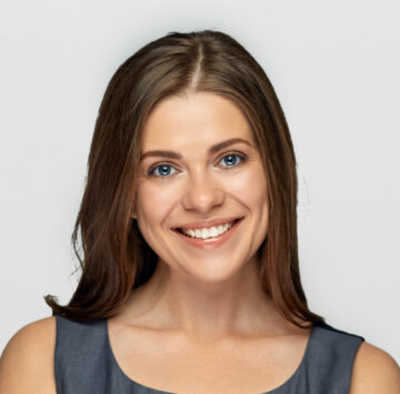 Talk with a Senior Living Advisor
Our advisors help 300,000 families each year find the right senior care for their loved ones.
There may also be hormonal changes that contribute to lowered appetite: "In-depth studies have shown that elders aged 75 and older may not respond to the hunger regulatory hormones ghrelin and cholecystokinin in the same way they did when they were younger and that this may contribute to early satiety," Dr. Jones-Born says.
The key consideration here is whether the appetite loss constitutes a major change to your or your loved one's day-to-day routine. If the changes to dietary health are abnormal and lower one's quality of life—for instance, if there are signs of malnutrition or a drastic decrease in muscle mass—then it's time to consult with a doctor or senior nutrition specialist.
When Loss of Appetite Becomes a Serious Problem
Appetite loss can be a sign of a serious problem, like an illness or a potentially dangerous medication interaction, and if left untreated, it can lead to senior malnutrition. But don't panic—examining the underlying reasons for the loss of appetite can help caregivers determine whether to worry and how to treat the situation.
"It's always good to evaluate loss of appetite in the setting of common causes like depression, dementia, hormone imbalances, or other health issues," says Heather Schwartz, A Place for Mom nutrition expert and Registered Dietitian at Stanford Hospital and Clinics. In some cases, if the underlying condition is treated, then the loss of appetite will also resolve. "It's also important to be mindful about the timing of the decrease in appetite and life events," Schwartz notes. If appetite loss occurs after a major life event such as a health scare, relocation, or death of a loved one, "it might be temporary and more circumstantial," not due to age-related bodily changes.
There are other potential causes for loss of appetite as we get older. "As we age, it's easy to be on 8-12 medications and those will deter the appetite as well as cause food to taste funny," says Registered Dietitian Sandra Burton. Some serious illnesses, like certain types of cancer, thyroid imbalances, and periodontal disease, can also cause appetite loss. Dementias such as Alzheimer's disease can create a host of problems with cooking, eating, and appetite.
Regardless of the cause, identifying the trigger for appetite loss is a critical step to addressing it, and ensuring that you and your loved ones are getting the right nutrients as you get older.
Are you concerned about loss of appetite in yourself or a loved one? Share your thoughts in the comments below.
Related Articles: