Many seniors lose interest in cooking as they get older, but proper nutrition and staying hydrated are vital for healthy aging. Medication side effects, changing taste buds, physical difficulty, and eating alone are all reasons older adults may not cook foods they used to enjoy. Another common reason seniors avoid the kitchen is burnout from decades of the same family recipes.
For something new, try adding to your recipe box these heart-healthy, nutrient-dense meals for elderly adults. All 20 combine fresh produce with pantry staples for simple, filling dinners, side dishes, and drinks that prioritize senior health. The best part? Each easy recipe requires minimal prep, has seven or fewer steps, and is ready in an hour or less.
Veggies shine in these easy recipes for seniors
A rainbow of fresh, in-season fruits and vegetables add vitamins and minerals to your diet. If you have a farmers market near you, stock up on locally grown favorites. If you don't, your grocery store should offer delicious produce all year.
One-Pan Salmon and Vegetables
This recipe is so easy, it's not really a recipe at all. It showcases flaky and richly pink salmon, a low-calorie protein source full of heart-healthy omega-3 fatty acids and energy-boosting B vitamins.
This non-recipe is versatile! Replace salmon with another flaky fish like tilapia or trout. Swap out the veggies for whatever's in your fridge, or add potatoes for a heartier meal.
Ingredients
1 squash or zucchini, sliced into rounds

½ onion, cut into wedges

1 cup cherry or grape tomatoes

1 bell pepper, sliced

3 tablespoons olive oil

1 teaspoon Cajun seasoning or your favorite fish-seasoning blend

2-3 salmon fillets, about 4 ounces each

1 lemon, optional
Instructions
Preheat oven to 450 F and line a baking sheet with parchment paper or aluminum foil (not wax paper). If you don't have these, you can thoroughly grease the pan with vegetable oil.

In a large bowl, toss all veggies with 2 tablespoons of oil and seasoning, then spread them into a single layer on the baking sheet.

Nestle your salmon fillets, skin side down, between the vegetables. Brush with remaining olive oil, and top with 2 thin lemon slices each.

Roast for 12-15 minutes, until salmon is flaky and mostly opaque.

Add 1 salmon fillet and a heaping serving of roasted veggies to each plate for a healthy and satisfying meal. Enjoy!
Tasty Tomato Tart
This easy weeknight dinner is packed with lycopene and vitamin C to boost vision health. It's similar enough to pizza that even picky eaters will try it — but it's a total showstopper with fresh, colorful ingredients.
Ingredients
1 sheet frozen puff pastry, thawed

1 onion, thinly sliced

1 teaspoon olive oil

2-3 large tomatoes (multiple colors make a beautiful tart, but red works just as well)

1 cup of your favorite cheese (such as blue cheese, mozzarella, feta, or Parmesan)

1 tablespoon Italian seasoning, or chopped fresh herbs like basil and oregano
Instructions
Preheat the oven to 425 F and line a baking sheet with parchment paper or non-stick aluminum foil.

Stretch out the puff pastry on the lined baking sheet. With a fork, poke small holes along the bottom.

Add onions and olive oil to a skillet over medium heat. Sauté, stirring frequently, until soft — about 5 minutes.

Sprinkle cooked onions over the pastry dough, then top with tomato slices so they don't overlap. Sprinkle with cheese and half of your seasoning or herbs. Season with salt (or salt replacement, if you're avoiding sodium) and pepper to your tastes.

Bake for 25 minutes, until the crust is golden. Sprinkle with the remaining herbs, cut into squares, and enjoy!
Roasted Root Vegetables
Root vegetables — like sweet potatoes, beets, parsnips, and potatoes — are vibrant and versatile. They're high in fiber and antioxidants, and some, like sweet potatoes, have been proven to stabilize blood sugar as a successful part of a diabetic diet. They're also a tasty replacement for classic roasted potatoes — and just as easy to make.
Note: This recipe involves chopping firm vegetables, which may be difficult for some seniors. To get the benefits of root vegetables without as much knife work, check out the recipe for Stuffed Southwest Sweet Potatoes below.
Ingredients
½ red onion, cut into wedges

1 large sweet potato, peeled

2 large carrots, peeled

1 large beet, scrubbed and trimmed

Several new potatoes, skin on, cut in halves or quarters

¼ cup olive oil

4 teaspoons mixed dried herbs, like rosemary, oregano, and parsley
Instructions
Preheat oven to 400 F and grease a large baking sheet.

Cut root vegetables into even-sized pieces, about an inch each.

Toss root vegetables with olive oil, herbs, salt, and pepper. Spread in an evenly spaced layer on the prepared pan.

Bake for 30-40 minutes, stirring and flipping vegetables twice, or until soft.
Berry Chicken Salad
For a colorful and protein-packed lunch, this easy recipe for seniors repurposes leftover shredded or chopped chicken into a salad that replaces classic grapes with fresh, antioxidant-rich berries.
Ingredients
¼ cup olive oil mayonnaise

1 teaspoon sugar

½ teaspoon dried tarragon

1½ cups chopped or shredded leftover chicken (about 1 breast)

1 cup quartered fresh strawberries or whole fresh blueberries

½ cup fresh or frozen peas, thawed

¼ cup chopped celery

Torn salad greens or spinach
Instructions
Whisk the first 3 ingredients together in a large bowl. Season with salt and pepper to taste.

Add chicken, berries, peas, and celery, and stir well to combine.

Scoop chicken salad over salad greens or spinach for a fresh and filling lunch.
Recipe adapted from Taste of Home
Vegetable Stir-Fry
This quick take on everyone's favorite carryout dish can be adapted to whatever ingredients you have on hand — and made in one pan for easy cleanup.
Ingredients
1 tablespoon olive oil or non-hydrogenated vegetable oil

½ pound protein, such as cubed chicken breast, sliced steak, or tofu

2 cups mixed vegetables (such as peppers, zucchini, broccoli, onions, snap peas, and mushrooms)
For the sauce
¼ cup orange juice

¼ cup water

2 tablespoons low-sodium soy sauce

1 tablespoon honey

1 teaspoon fresh ginger, or a sprinkling of ginger powder
Instructions
Heat oil in a large wok or skillet over medium heat. Cook the protein, stirring regularly, until lightly browned. Add vegetables and cook for another 5-10 minutes, until soft. Remove meat and veggies from pan and set aside.

Mix all sauce ingredients in a small bowl. Add the mixture to your pan and bring to a simmer over medium-high heat. Simmer for about 3 minutes, or until slightly thickened.

Add vegetables and protein back to the pan and stir to combine.

Serve over brown rice or noodles for a filling meal.
Garlicky Roasted Eggplant with Creamy Yogurt Sauce
Eggplant is the star of this recipe for elderly parents, and a great source of senior nutrition that boasts phytonutrients — a memory-booster — and fiber for digestive health. It's also a soft food, easy on dentures without being mushy.
Ingredients
1 eggplant, cut into ½-inch slices

2 cloves of garlic, finely chopped (use pre-chopped from the jar if easier)

¼ cup olive oil

1 teaspoon Mediterranean spice blend, or your favorite blend
Instructions
Place eggplant slices on a baking sheet and sprinkle with salt. Let them sit for a couple minutes while your oven preheats to 400 F (this softens them and reduces bitterness).

Mix garlic, olive oil, and spice blend in a small bowl. Add a squeeze of lemon if you want!

Brush both sides of eggplant with the olive oil mixture for a dose of heart-healthy fats.

Roast eggplant for about 30 minutes, until caramelized, flipping once about halfway through.
For the sauce
1 cup Greek yogurt (great source of probiotics for digestive health)

1 clove garlic, finely chopped

1 tablespoon lemon juice

1 teaspoon honey

1 tablespoon fresh herbs, like basil or mint (optional)
Mix in a small bowl; add salt and pepper to taste.
Serve your roasted eggplant with the yogurt sauce for a fresh, Mediterranean dish. Consider brown rice, whole-grain pasta, or chopped cucumbers and tomatoes as a side dish.
Anything Goes Quiche
Quiche has been a popular brunch food for decades and was seen as a luxury for many seniors growing up. This is a fairly inexpensive, easy recipe that includes leafy greens rich in magnesium, iron, manganese, and vitamins A, C, and K.
Ingredients
1 refrigerated pie crust

5 eggs

1 cup half-and-half

½ teaspoon seasoning of your choice, such as mustard, dill, or rosemary

¾ cup crispy bacon, crumbled cooked sausage, or leftover ham

1 cup shredded cheddar or Swiss cheese

1 cup spinach or kale, torn or chopped

½ cup of your favorite veggie, diced (tomato, broccoli, asparagus, and peppers all work)
Instructions
Preheat oven to 350 F and roll pie crust into your pie plate, per package directions.

Whisk eggs, half-and-half, and seasoning in a medium bowl; add salt and pepper to taste.

Sprinkle meat, cheese, and veggies onto the prepared pie crust evenly. Pour the egg mixture to cover.

Bake for 40-50 minutes, or until a knife inserted in the center comes out clean. Let cool 10 minutes before slicing and enjoying.
Recipe adapted from Pillsbury, with vegetables added
Easy pantry staple meals for elderly adults
Each of these simple recipes for seniors is a nutritious rewrite of a traditional classic. Plus, they all use at least three pantry or freezer staples to minimize shopping and stay budget-friendly.
Healthy-ish Tuna Veggie Casserole
This no-fuss take on the classic is perfect for a rainy afternoon when you're in the mood for something hearty but nutritious. The pasta provides whole grains, while the tuna offers heart-healthy omega-3 fatty acids. Broccoli and peas are rich sources of nutrients and antioxidants.
Note: If arthritis makes opening cans difficult, invest in an electric can opener — it's a great kitchen tool!
Ingredients
1 (12-ounce) bag whole-wheat egg noodles

2 (5-ounce) cans tuna, drained

2 (10 ¾-ounce) cans cream of mushroom soup

2 cups frozen veggies, like peas, broccoli, carrots, or a combo

½ cup milk

1 cup shredded cheddar cheese

8 buttery crackers, like Ritz
Instructions
Preheat oven to 350 F and grease a 3-quart casserole or 13-by-9-inch pan.

Cook whole-wheat noodles according to package directions; drain thoroughly.

Mix the warm cooked noodles with tuna, soup, veggies, milk, and cheese. Season with salt and pepper as desired (you can add some pepper flakes for a kick). Spoon into your prepared pan.

Crush up your crackers into small chunks and spread over the top. Feel free to add some more shredded cheese!

Bake for 20 minutes until golden, bubbly, and beginning to brown. Serve warm!
Recipe adapted from The Spruce Eats
Southwest Stuffed Sweet Potatoes
Sweet potatoes are a powerhouse of nutrients, vitamins, and minerals — and they keep as pantry staples for nearly a month. They also may improve your immune system with high levels of vitamin A.
Ingredients
2 large sweet potatoes, washed and dried

1 tablespoon olive oil

1 (12 ounce) can black beans, rinsed and drained*

1 (10 ounce) can diced tomato pepper mix, drained

1 cup shredded cheddar or pepper jack
*for a soft food substitute, use refried black beans
Instructions
Preheat oven to 425 F and line a baking sheet with parchment paper or non-stick aluminum foil.

Cut potatoes in half lengthwise, then brush with olive oil and salt all over.

Bake potatoes, cut side down, for 30 minutes, or until cooked through.

Remove from oven, allow to cool slightly, and mash up potato flesh with a fork.

Sprinkle potatoes with beans, tomato pepper mix, and cheese so the toppings are evenly divided.

Return to the oven for 5 minutes, until cheese is melted.
Chickpea Tuna Salad
High-protein chickpeas are a good source of magnesium and potassium, which may reduce blood pressure.
Ingredients
1 (15-ounce) can low-sodium chickpeas, rinsed and drained

1 (5-ounce) can tuna, drained and flaked

1 tablespoon Dijon mustard

3 tablespoons olive oil mayonnaise (regular mayo works just fine but is higher in cholesterol)

1 cup halved cherry tomatoes

½ cup green or black olives (optional)

Spinach or torn salad greens
Instructions
Add the chickpeas, tuna, mustard, mayonnaise, and cherry tomatoes to a bowl and stir to combine. Season with salt and pepper to your liking. Add olives, if using.

Lay a bed of spinach or greens on a plate and top with salad mixture for an easy dinner. Alternatively, eat the salad between 2 slices of whole-grain bread like a tuna salad sandwich.
Go-To Soup
This recipe is a go-to because it's so open to substitutions and relies on nutrient-dense pantry staples. It's also a soft food that works for seniors who have trouble chewing or other dental problems.
Ingredients
1 pound ground beef, Italian sausage, or turkey

1 small onion, diced

1 (32-ounce) box low-sodium chicken or vegetable broth

1 (15 ounce) can cannellini or white beans

1 (10 ounce) can crushed or diced tomatoes

1 cup frozen or canned spinach or collard greens (use fresh if you've got them on hand)

1 teaspoon Italian seasoning
Instructions
Add meat to a large soup pot over medium heat. Break apart and stir until browned. Add onion and continue to cook, about 5 minutes, until soft.

If a fair amount of fat has collected at the bottom of your pan, pour the meat mixture onto paper towels to drain. This may not be necessary for ground turkey or lean beef.

Return meat and onions to the pot and add remaining ingredients. Reduce heat to low and simmer for about 30 minutes until the flavors have melded. Season with salt and pepper to taste.

Serve alongside crusty whole-grain bread for a filling meal, or add cooked pasta before serving for a heartier meal.
Tip: If you're cooking for someone who prefers softer food, a good trick for soups or stews is to blend half and add it back into the pot for a smoother texture. You can do this after step 4, before serving.
Four Bean Salad
This easy recipe is a pantry-staple classic for a reason! The dressing is tangy and sweet, and beans provide proteins and B vitamins. We switched out traditional vegetable oil for olive oil for a more heart-healthy fat.
Ingredients
1 (15-ounce) can wax beans

1 (15-ounce) can green beans

1 (15-ounce) can kidney beans, drained and rinsed

1 (15-ounce) can chickpeas, drained and rinsed

1 white or yellow onion, thinly sliced

⅔ cup white or apple cider vinegar

½ cup white sugar, or ¼ cup honey

⅓ cup olive oil
Instructions
Mix all ingredients together in a large bowl or Tupperware container. Season with salt and pepper to taste.

Refrigerate overnight, or at least several hours, to marinate. Enjoy as a side for grilled chicken or a topping for green salad.
Italian Stuffed Peppers
Bell peppers are a low-calorie, high-flavor vegetable containing folate, fiber, and iron. They're also a great base for a variety of fillings and sauces. This versatile, easy recipe could be made as Mexican stuffed peppers with salsa and taco seasoning instead of tomato sauce and Italian seasoning.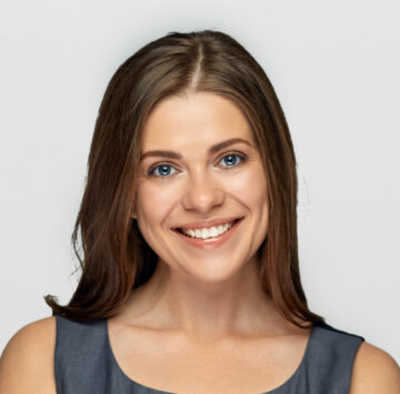 Talk with a Senior Living Advisor
Our advisors help 300,000 families each year find the right senior care for their loved ones.
Ingredients
4-6 bell peppers (red, green, yellow, and orange all work)

1 pound ground Italian sausage or ground beef

1 cup cooked quinoa, wild rice, or whole grain of your choice (an easy way to use leftovers!)

1 (15-ounce) jar or can tomato sauce

1 cup frozen spinach

1 tablespoon Italian seasoning

½ cup shredded low-fat mozzarella
Instructions
Preheat oven to 350 F and grease an 8-inch glass baking dish or casserole.

Cut the tops from peppers, scoop out seeds, and rinse.

In a medium skillet, cook beef or sausage about 10 minutes, or until browned. Remove from heat and drain the meat, then return to pan.

Stir grains, 1 cup of the tomato sauce, spinach, and seasonings into the cooked meat.

Nestle peppers, standing up, into the baking dish. Stuff them with the meat, grain, and spinach mixture until full.

Pour remaining sauce over the peppers and top with shredded mozzarella. Cover the baking dish tightly with aluminum foil.

Bake 20 minutes covered. After 20 minutes, remove the foil and bake about 10 minutes longer, until cheese is melted and bubbly.
Pasta and Peas in a Not-Quite-Cream Sauce
Bright green peas — a low-fat legume naturally high in protein and fiber — and fresh lemon are flavorful ingredients that give easy recipes a pop of color and flavor. This dish also offers plenty of onion, which is a member of the allium family, and olive oil, a heart-healthy, vegetable-based fat.
Ingredients
1 zucchini or summer squash, cut into thin rounds

1 small onion, diced

2 tablespoons olive oil, plus some for serving

½ pound short pasta, like shells or penne

1 pound bag frozen peas

½ cup grated Parmesan cheese

Lemon juice to taste

Fresh basil, if desired 
Instructions
Bring a large pot of salted water to a boil on the stove.

While the water heats up, sauté zucchini or squash, onion, and olive oil over medium heat in a separate pan.

Cook pasta according to package directions, adding your frozen peas to the boiling water with 5 minutes remaining.

Remove 1 cup of starchy pasta water from the pot and set aside. Drain pasta and peas and return to the pot, along with onion, olive oil, and veggies.

While the mixture is hot, add Parmesan and stir. Slowly, begin to add the starchy water to the mixture. This is where the magic happens! The Parmesan and pasta water will emulsify to make a creamy, restaurant-style sauce — no heavy cream involved.

Sprinkle with lemon juice, salt and pepper, and a light drizzle of olive oil to serve. Add basil, if desired.
Family recipes for senior fun with grandchildren
Cooking is a fun way to bond with grandchildren while passing on important life skills. These recipes are simple, creative, and tasty.
Easy-Peasy Pizza Dough
This family recipe is simple, with few ingredients and no rise time. Encourage grandkids to roll the dough into silly shapes, make breadsticks that look like their initials, and enjoy playing — it's great for little hands. You can be creative with toppings, too!
Ingredients
1 (2 ¼ teaspoon) packet yeast

1 cup warm water

1 tablespoon sugar or honey

1 tablespoon olive oil

1 teaspoon salt

2 cups all-purpose flour, plus more for dusting (you can replace half with whole wheat)

Your favorite sauce, toppings, and cheese
Instructions
Sprinkle yeast over warm water and honey in a large bowl. Wait about 10 minutes, until the yeast is bubbling and frothy.

Add olive oil and salt and stir.

Add flour, a bit at a time, stirring with a wooden spoon or silicon spatula until a slightly sticky ball of dough forms.

Transfer to a clean, floured surface and knead, adding dusting flour until no longer sticky.

Separate the dough into 2 smaller pizzas and shape as desired (rather than a basic circle, try Mickey Mouse or a heart). Transfer the dough to greased baking sheets or pizza stones and prick holes with a fork to avoid bubbles.

Top with your favorite sauce, cheese, vegetables, and meats.

Bake 15-20 minutes at 450 F, until golden brown. Enjoy!
Two-Ingredient Homemade Ice Cream
OK, this recipe is not a healthy option, but it's fun, super easy, and totally customizable to fit your tastes.
Ingredients
2 cups heavy cream

1 (14 ounce) can sweetened condensed milk

1 teaspoon vanilla extract

Mix-in of your choice, like chocolate syrup, crushed Oreos, finely chopped strawberries, sprinkles, etc.
Instructions
In a large bowl, whip the cream until stiff peaks form.

Add chilled sweetened condensed milk and vanilla; stir slowly until just combined.

Stir in mix-ins of your choice. Get creative! You can separate your base into multiple containers to try more flavors.

Seal into Tupperware containers with lids and freeze at least 4 hours before enjoying.
Recipe modified from Bigger Bolder Baking
Healthy Vegetable Nachos
Fried tortilla chips smothered in cheese sauce and sour cream are delicious, but a few replacements can turn this favorite into a heart-healthy snack packed with protein from black beans, good fats from avocados, and plenty of flavor from your favorite salsa.
Ingredients
1 pile of store-bought baked vegetable chips, like Terra brand (if you have time and want to make your own, try this recipe for tasty zucchini chips)

½ cup low-sodium black beans, drained and rinsed, slightly smashed or whole

¼ cup of your favorite mild salsa

½ cup shredded low-fat cheddar or pepper jack cheese

½ cup lettuce, chopped

¼ cup plain Greek yogurt (a tangy, lower-calorie replacement for sour cream)

1 avocado, sliced, or guacamole (optional)
Instructions
Set oven broiler to low and adjust rack to top position.

Cover a rimmed baking sheet with a layer or two of veggie chips.

Sprinkle beans, salsa, and cheese over chips.

Broil in the oven until cheese has melted and beans and salsa are warm, about 5 minutes.

Remove from oven, allow pan to cool, and top with lettuce, Greek yogurt, and avocado.
Prevent dehydration in seniors with delicious infusions
Almost 50% of seniors who visit the emergency room — for any reason — are mildly to moderately dehydrated, according to The National Institute on Aging.
Dehydration in seniors is common because the ability to conserve water is actually reduced as people age. Tasty water infusions can help.
Rosemary Citrus Water
Rosemary is a rich source of anti-inflammatory compounds, while citrus is high in vitamin C.
Ingredients
Instructions
Add sliced orange and several sprigs of rosemary to the bottom of a pitcher.

Cover with water and let sit in the fridge overnight. Enjoy!
White Tea with Berries
White tea offers antioxidants and anti-inflammatory properties with little caffeine.
Ingredients
Instructions
Wash berries thoroughly.

Quarter strawberries, leaving other berries whole.

Add tea bags and cover with water.

Infuse in the fridge for several hours, or until tea has brewed.
Cucumber Melon Water With Mint
Cucumber promotes hydration and contains antioxidants. Melon adds a sweet, low-sugar flavor to round out the classic, refreshing combination.
Ingredients
Instructions
Thoroughly wash and slice cucumbers.

Cut watermelon into cubes.

Lightly crush the mint to release fragrance and flavor. If using basil, remove leaves from stems.

Add your ingredients to the bottom of a pitcher, cover with water, and infuse for 2-8 hours before drinking.