Many families face the challenge of wanting to enjoy vacations together but have a hard time finding accommodations that provide the accessibility options required for senior family members.
Read more about how to find accessible vacation rentals for your family this summer.
An Accessible Vacation
You booked your vacation well in advance, mapped everything out and made sure everyone packed exactly what was needed. You were so sure you'd covered all your bases. When you get to your Airbnb with your family, however, you learn that the bathroom requires a trip up the stairs that your senior parent can't handle and that the doorways are too narrow for their walker or wheelchair to fit through.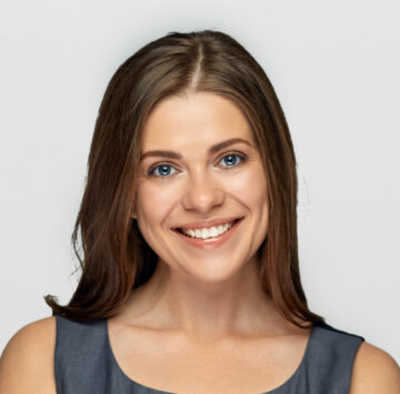 Talk with a Senior Living Advisor
Our advisors help 300,000 families each year find the right senior care for their loved ones.
Anyone with a loved one that's wheelchair-bound won't be surprised to learn the ways it makes travel harder. Most homes and hotels just aren't built with the needs of seniors in mind. You likely already put a lot of work into making your home more accessible and figuring out which places in your hometown you can take your parent to without problems. Once you take the family somewhere entirely new, it's like starting from scratch to figure it all out again.
For a weeklong trip, doing all that work may end up feeling like a lot of effort for little reward. It's not easy, but you can plan an accessible vacation that your senior parent can enjoy as much as the rest of the family.
How to Find Accessible Rentals on AirBnb
Earlier this year, AirBnb added 21 new accessibility filters to the website to make it easier for travelers to find rentals suitable for different accessibility needs.
To get a better understanding of what disabled and senior travelers need, the company bought an accessible rental startup run by two wheelchair-bound travelers, Accomable, and consulted with The California Council of the Blind, California Foundation for Independent Living Centers and National Council on Independent Living.
The filters they now offer cover most of the needs your loved one is likely to have. You can narrow your results based on whether the rental has:
A bathtub with shower chair

A disabled parking spot

A flat path to the entrance

A handheld showerhead

A roll-in shower with a chair

A well-lit path to the home's entrance

Accessible-height beds

Accessible-height toilet

An elevator (for homes with multiple stories)

Grab bars for the shower and toilets

Step-free access to the bathroom, bedroom and common areas

Wide clearance for the shower and toilet

Wide clearance to the bed

Wide doorways

Wide hallways
To access these filters, look for the "More Filters" tab along the top menu when you're signed into Airbnb. Then find the "Accessibility" section under "More Options." Finally, click on "Choose Home Features."
From there, you can select all the accessibility needs that apply to your parent and click "Save" to see the filtered results.
Reserving Accessible Hotel Rooms
If you can't find an Airbnb where you're headed, or you prefer to stick with a hotel, then you'll have to do a little extra work beyond just booking a room that's marked as accessible on the website.
Take the time to call ahead and discuss your loved one's distinct needs with the hotel. Ashley Lyn Olsen from Wheelchairtraveling.com recommends asking to talk to someone in housekeeping or maintenance since they know the details of the rooms better than anyone else on staff.
In case you're struggling to figure out the right questions to ask, New Mobility did a survey to find out the needs disabled travelers most often have when staying at a hotel. The top answers were:
Accessible parking spaces close to the entrance

An accessible toilet with plenty of space for transfers

Proper bed height

Roll-in showers
Even if you put in all the legwork before your trip, there's a chance you'll show up to the hotel and still have problems. Taking the time to do your research and communicate your needs in advance makes that much less likely, however.
Tips for Accessible Vacations
Some vacation destinations are better for seniors with mobility issues than others. Wheelchair Travel publishes Destination Guides for cities all over the world so you can gain a better picture of the kind of difficulties to expect when you travel.
For example, you can learn in advance that the public transportation in Las Vegas doesn't rate well for accessibility, but the city has a lot of wheelchair accessible taxis to make up for it. In Prague, you're likely to have trouble getting around, but the hotels do a good job of providing accessibility.
The website also provides extensive tips on traveling by air and train with as few issues as possible, such what to expect from the TSA when you're in a wheelchair and how to use the bathroom on the flight.
Planning a good vacation will take a little more effort now that you're traveling with a parent with mobility issues, but you can make it work. You all deserve a fun time away from the familiarity of home.
Find a location that's rated well for accessibility and identify a vacation rental that meets your needs. Then make sure you schedule plenty of time to relax on vacation. Doing the work to solve potential problems upfront means you definitely earned that rest during your stay.
What is your family's favorite accessible vacation spot? We'd like to hear your stories in the comments below.
Related Articles: