Little by little, your aging loved one's needs have evolved, and you may find that you can no longer balance providing the care they need with a full-time job or other responsibilities. Sometimes paying family members for elder care or hiring a caregiver is the best way to receive help with activities of daily living, doctor's appointments, and household chores. "We don't want to think about our families as a burden, but caregiving can cause burnout," says Angela Manz, elder law attorney with Manz Law Firm in Virginia Beach, Virginia. "We need to do whatever we can to lift up our caregivers."
Learn how a caregiver contract can help your family, along with expert tips to create and manage a legal caregiver agreement.
What is a caregiver contract?
A caregiver contract — also called a personal care agreement — ensures all family members are on the same page when it comes to elder care responsibilities. It's a written contract that's notarized and signed by all parties.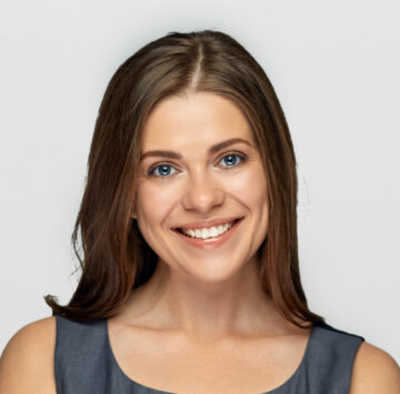 Talk with a Senior Living Advisor
Our advisors help 300,000 families each year find the right senior care for their loved ones.
What is the purpose of a legal caregiver agreement?
A caregiver agreement helps families by creating a detailed plan with defined expectations and responsibilities. It also helps families avoid conflicts, and can be a beneficial framework for a Medicaid compliance program, in the event assisted living or a nursing home is needed. 
Details to include in a caregiving contract
A caregiver agreement should include:
Service start date

List of caregiving services

Frequency of service

A legal and financial plan

A termination clause

Backup plan for caretaker absence
How often should a caregiver agreement be updated?
It's a good idea to review the caregiving contract at least once a year, according to the American Bar Association (ABA). If someone is hospitalized, or if a serious medical event occurs, it can be helpful to review the caregiver contract to make sure it reflects current needs and responsibilities.
How do I create a caregiver contract?
"The first step is to find an elder law attorney and plan a discussion," says Manz. "Adding an attorney to your team allows them to draft a contract that fits your specific needs. If a contract is done incorrectly, it may be unfixable or have devastating consequences, especially for Medicaid. Errors can be time-consuming and cost thousands."
Ideally, you'll find a time when all family members can meet with the lawyer together — even if some attend via phone or video conferencing. To find an experienced elder law attorney in your state, you can use the "Find a Lawyer" tool from the National Academy of Elder Law Attorneys.
Plan a family discussion about your legal caregiver contract
"A caregiver contract should address more than just care," says Manz. "You're managing someone's life and home by paying bills, balancing checkbooks, shopping for groceries, and scheduling appointments. A lot of responsibility is involved. A caregiver should be reimbursed for their time and expenses."
It's important to discuss the following with your family:
Benefits. Talk about how to handle health insurance costs, paid sick days, and vacation time for the caregiver.
Compensation. Determine a reasonable rate to pay the full-time caregiver for the hours they'll be working. When paying family members for elder care, Manz suggests knowing the market rate for elder care. The median rate for an agency home care aide in 2020 was $24 an hour.
Dates. When will the duties begin? Will there be an end date? Or will there be a date to revisit the terms?
Expenses. How will the caregiver track and report expenses? How often will they submit expense reports?
Hours. The caregiver contract defines a job. You should include set hours for work and keep them realistic. How many hours a week will the primary caregiver be available to take care of your loved one? What are the hours? Will anyone step in to help?
Payment. When will the caregiver get paid? How often will caregiver compensation be given? Will they receive payment by bank transfer, check, or another method? 
Responsibilities. Be specific in terms of what the role is responsible for. What kind of care does your loved one need, and how can the family caregiver best provide it? You'll also need to figure out who will contribute money and how much. How will the payments be divided between the senior loved one's estate and the contributions of other family members?
Consult professionals for a caregiver agreement
While it is an added expense, getting the advice of experienced financial or family mediation experts before you enter a paid caregiving situation may benefit everyone involved.
Talk to an elder mediator
Manz suggests looking into mediation if families are open to it. "All of the issues people have growing up, like sibling rivalries or heartaches, can come back to life in family discussions, but counseling can help with your frame of mind."
A mediator can help you have productive conversations and set boundaries. Learn how to find an elder mediator.
Talk to an accountant
An accountant can be helpful, especially for tax implications regarding caregiving contracts, says Manz. It's important for everyone involved in a personal care agreement to understand what it means for their finances and taxes.
Meet with an accountant to discuss your family's situation. Their advice can guide you toward making sound financial decisions to help ensure you can afford to pay for continued assistance.
Consider Medicaid and tax requirements in personal care agreement
When creating a contract, it's important to think about financial factors such as Medicaid and taxes for caregivers.
What guidelines does the IRS provide for caregivers?
The employer will need to report the caregiver's compensation on a Form W-2 or 1099. If the caregiver is a family member, they may not owe employment taxes, according to the IRS family caregiver regulations. 
The Household Employer's Tax Guide provides more information about whether or not a caregiver is considered a household employee. It also has information on whether federal employment taxes, such as social security tax and Medicare tax, need to be paid and how to calculate them if so.
Why is a care contract so important for Medicaid requirements?
Every state in the U.S. has programs that focus on paying caregivers, and many of these programs are available to Medicaid recipients or low-income seniors.
Medicaid is particularly selective when it comes to qualifications for recipients. In addition to federal requirements, each state has its own set of rules and regulations to follow, says Manz. For example, many states do not allow a spouse to be a paid caregiver. Medicaid also regulates compensation for caregivers. Undocumented or incorrect payments could jeopardize your loved one's chance at qualifying for coverage at a senior living community in the future.
Consider speaking with an experienced attorney who specializes in Medicaid to see what requirements may apply to your situation and in your state.
Include a backup plan in your caregiver contract
There are unfortunate instances when a family member can no longer provide full-time care.
Consider these solutions:
An agency or private caregiver provides in-home care services
Another family member offers some time each week to organize in-home care services, or they step in when a professional is away
Senior living provides short-term or long-term care