How are you planning to celebrate Father's Day this year? Whether your dad just recently moved into a skilled nursing home or he's been at the residence for a while now, you know he has limited space to keep his belongings in, especially if he lives in a shared room.
You have to think about whether any Father's Day gift could potentially be intrusive to the neighbors he now lives in close quarters with. What can you gift him?
Gifts for Fathers in Skilled Nursing
If you're finding it challenging to locate the right Father's Day gift for Dad, use these 10 suggestions for gifts for fathers in skilled nursing: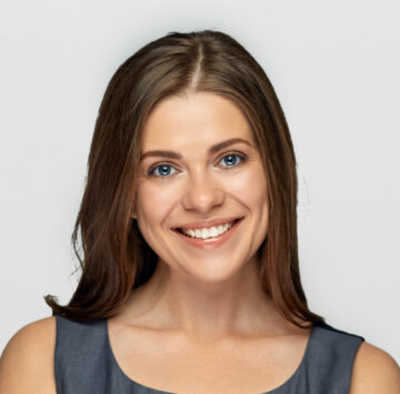 Talk with a Senior Living Advisor
Our advisors help 300,000 families each year find the right senior care for their loved ones.
1. A Cane
If your dad needs to use a cane to help him walk, it doesn't have to be a generic one. Find one for him that has some personality. You can find canes that are colorful, have decorative or interesting embossments, or have a favorite animal carved into the end – do some browsing and see if you can find something that matches Dad's interests or personality.
2. A Comfy Blanket
When you live in a skilled nursing home with a lot of other people, you don't get to control the temperature. Any time your dad feels cold, having access to a comfortable blanket he can wrap around himself will be a blessing. This is also a gift you can find creative ways to make more personal. If someone in your family is good at knitting or sewing, you could give him a handmade one. You can even buy a customized one that has a family photo printed on it. If he's likely to find that too sentimental for his tastes, there are blankets branded for sports teams as well. A blanket is a simple gift, but one that's both practical and thoughtful.
3. A Smart Assistant
If your dad has ever been into technology or tools, then a smart assistant will be a fun one for him to have. It can be an easier way to call family members than messing with the buttons of a cell phone. If you get him set up with smart lamps or lights in the room, he can also turn them on and off by talking to the smart assistant. It can provide entertainment to him and his fellow skilled nursing residents as they try asking Alexa, Google Home or Siri various questions or play some of the games available on them. You'll probably want to help Dad get some of the basics set up, but it can be a fun gift that makes life a little easier and more entertaining.
4. A Streaming Subscription
If your dad is a movie or TV buff, a subscription to a streaming service can supply him with endless hours of entertainment. Hulu and Netflix are obvious options but don't just default to subscriptions with the highest name recognition. Think about the movies and shows your dad likes and work backwards from there to see which streaming platforms include them. If your dad is really into classic movies, FilmStruck has an emphasis on classics, including the Criterion collection. Shout Factory TV also includes lots of old TV shows like "The Dick Cavett Show" and "The Goldbergs."
5. A Tablet
Even if your dad is resistant to technology, tablets are one of the most popular tech devices for seniors because they're easier to learn and use than computers and mobile phones. A tablet with a few good apps can put a lot of different options at Dad's fingertips: an easy way to chat with his children and grandchildren, many fun games he might want to play, up-to-date access to the news and streaming services.
6. A Tablet Stand
If he already has a tablet, or if you want to sweeten the deal for the one you give him, a good tablet floor stand will make it easy to watch TV or do his reading in bed. He won't have to worry about holding it the whole time he does anything with it, which will make it easier for him to get comfortable while using it.
7. Bluetooth Headphones
Whether he has a smartphone, tablet or smart TV, Bluetooth headphones can enable him to listen to music or shows as loud as he needs to without worrying about disturbing his roommates or neighbors. If he's hard of hearing, then being able to turn things up as loud as he wants without fielding complaints from anyone else will be a boon to him.
8. Comfy Pajamas and Slippers
Having comfortable clothes that Dad can wear around the skilled nursing home that are easy to put on without too much help, will be valuable to everyone. Find some comfortable pajamas and slippers that will make your dad's days in the nursing home a little cozier.
9. Grandbox
Grandbox is a subscription box specifically for seniors. It includes a variety of things your dad is likely to appreciate, like books of crossword puzzles, photos of loved ones and snacks. For each box, you can submit personalized notes and photos so that your dad is always getting a box that is particular to him and his family. Getting monthly treats and reminders of his family will make for a nice surprise this Father's Day.
10. Regular Visits
The most important thing to give your dad for Father's Day is your time. Make a commitment to visit him as often as you can manage. If you live in the same city, dinner once or twice a week can go a long way. If you have to travel to see him, doing your best to get there a few times a year will mean a lot.
It can take awhile for Dad to adjust to living in a skilled nursing home, which is why it's important to find ways to make things easier for him. The right gift can make the days go by faster and help him find more ways to enjoy his time there.
Which gift from our guide for fathers in skilled nursing do you plan on getting Dad this year? We'd like to hear more from you in the comments below.
Related Articles: