A loss of appetite is an all too common symptom of aging. Anywhere from 15-30% of seniors are estimated to experience it, according to a National Institutes of Health (NIH) statistic. But knowing how common it is doesn't make it any less difficult to face when a parent or senior loved one is affected.
Learn more from these seven tips that healthcare professionals have shared to get a senior with a loss of appetite to eat.
7 Tips to Help a Senior Loved One With a Loss of Appetite
Watching a senior you care about start dropping weight and skipping mealtimes is scary. So we collected advice from several healthcare professionals on better ways to handle a loss of appetite in seniors.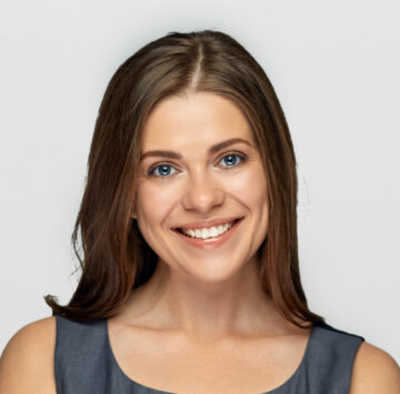 Talk with a Senior Living Advisor
Our advisors help 300,000 families each year find the right senior care for their loved ones.
Here are their top seven tips:
1. Consider therapy.
Sometimes physical health issues are behind a loss in appetite, but other times, it's due to emotional issues. Psychotherapist Jacob Brown points out that a loss of appetite is often caused by issues such as depression, loss of meaning in life, and recognition that the end of life is near.
"As we age, we experience a cascade of losses," he explains. "Grief at their loss can often spark a deep sadness and a crisis of meaning.  This crisis can manifest itself as disengagement from life, a loss of interest in life, and a loss of appetite."
If you think appetite loss could be tied to depression or other emotional struggles, consider finding a therapist for your loved one.
2. Eat off red dishes.
Admittedly, this one sounds a little out there. But according to MaryAnn Ciambriello of CT Help at Home, it works.
"Red increases your appetite by 25%," she explains. "By serving food on white dishes, it is not as appealing to an older person… You need contrast in color."
Ciambriello isn't alone in this observation, studies have been done on how color affects appetite that backs up her claim that red is a good choice (apparently yellow works too). Consider bringing some color into how you serve food to your loved one to see if it makes a difference.
3. Find out what a loved one wants to eat.
This is a simple enough suggestion, but one it could be easy to overlook in the stress of trying to prepare healthy meals. When you reach the point where you're concerned they're not eating enough, it's okay to prioritize giving them what they want — at least in moderation.
Vivian Young from Good Night's Rest used this tactic with her loved ones. "French fries and potato chips were frequently requested. Definitely not what their doctors ordered!" she says.
"But I felt that small quantities of their cravings might stimulate their appetite. I counted out a few fries and chips, making them promise that they'll eat the other healthier items on their plate. It worked!"
4. Make it easy to eat.
A frustrating part of aging is how so many little things just get more difficult to do, or worse, start to cause minor pain. Something as basic as chewing or lifting bites of food can become uncomfortable, and your loved one may feel embarrassed to admit that's the real problem. So find ways to make eating itself as easy as possible.
"Serve finger foods. Cut the sandwich into four pieces, as opposed to two. Serve a peach cut up into smaller pieces." Ciambriello suggests. Figure out types of food that require very little work or energy to eat to keep around so your loved one always has easy access.
Another possibility is making meals drinkable. "Nutrient-dense smoothies and soups can go a long way in nourishing a senior without them needing to exert much effort in the eating itself," says family care professional Adina Mahalli.
5. Talk to a doctor.
Sometimes appetite loss is a symptom of a health issue you should be aware of. "Untreated illnesses are a very common issue in the elderly. That's why it's important to get frequent health screenings and checkups as a senior," says Sandy Griffin from Hospice of South Louisiana.
She also points out that appetite loss is sometimes the side effect of medications. If your doctor can identify the cause, "it could be possible for their dosage to be reduced or even for the doctor to change the prescription entirely," she explains.
If the loss of appetite persists for any amount of time, a doctor's visit is definitely needed to see if you can identify the underlying cause.
6. Think beyond mealtimes.
We're used to thinking of three meals a day as the healthy way to eat, but for seniors with appetite loss, it can be beneficial to toss that thinking out the window and encourage them to eat anytime throughout the day.
"Try to help the person take at least a bite or sip of anything, once an hour or once every 90 minutes," suggests Suzanne Dixon, a registered dietitian (RD) with The Mesothelioma Center.
"Foods like yogurt, sliced fruit, and whole wheat crackers are ideal, nutrient-rich foods to have available and lying around to help seniors to keep their calories up," suggests Mahalli.
7. Try acupuncture.
While acupuncture isn't a traditional treatment in U.S. healthcare, it's one that's growing in popularity as more patients start to see results.
Dr. Liem Quang Le, Doctor of Acupuncture at Moffitt Cancer Center, says, "Acupuncture is a non-pharmacological and non-invasive option to help stimulate the appetite."
While research on using acupuncture for appetite loss is limited, in at least one study of patients with gastrointestinal cancer it helped improve appetite.
Caregiving is tough work, and when your loved one doesn't respond, it's easy to get frustrated. But no matter which tactics you're using to try to get them to eat, do your best to keep that frustration at bay.
"The last thing you want to do is create more stress and tension around an already stressful situation," says Dixon, RD.
Try to get to the root of what's causing them to eat less, so you can find a solution that doesn't add any additional discomfort to their life.
Do you have any other suggestions for getting a parent or senior loved one with a loss of appetite to eat that wasn't listed above? We'd like to hear your tips in the comments below.
Related Articles: