Being surrounded by your culture is comforting as you age — we desire our most familiar surroundings and culture becomes even more vital as a senior. With the immigration of Indians to America over the past several decades, it follows that the first Indian American retirement community is thriving — and the reason why more cultural specific senior living communities are on the way. Learn more.
Indian American Senior Living
ShantiNiketan (pronounced shan-tee-nick-KAY-ten) means "House of Peace" in Hindi, and is the first retirement community created for Americans from India.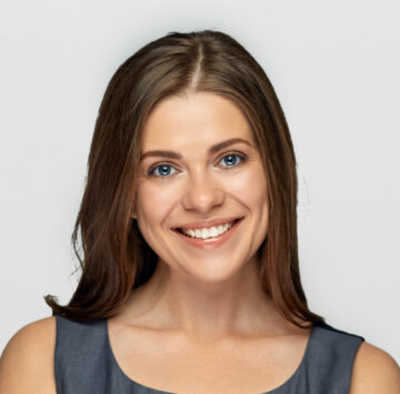 Talk with a Senior Living Advisor
Our advisors help 300,000 families each year find the right senior care for their loved ones.
Located in Tavares, Florida, this niche development caters specifically to people from India, from the religious practices to the cuisine to the community's ambiance and every day hobby offerings.
According to the 2013 American Community Survey, Indian Americans are the second-largest single-race Asian ancestry group after Chinese Americans. In fact, Indian Americans comprise 16.4% of the Asian American community and the U.S. Census Bureau states that the Indian population in the U.S. grew 130% between 1990 and 2000 — 10 times the national average.
With the growing Indian American population — and the culture's specific practices and beliefs — there is a rising demand for specific communities for Indian Americans who are of retirement age. Being a very family-centric culture, Americans born in India are choosing to remain in the U.S. with their children and grandchildren, rather than returning to India. Iggy Ignatius, the founder of ShantiNiketan was recently featured on NPR and discusses the catalyst for his niche community:
"I always thought India was the place I belonged. But there was a problem. My daughters, my son, my grandchildren are all like chains that do not allow you to leave for India."
Aging and Culture Specific Senior Living
Like Ignatius, the many Indians who have come to America in the past several decades desire to stay close to their families who now reside here. So much so, in fact, that even though he started the retirement community project in August 2008, right before the stock market crash, Ignatius still sold his condos with no problem — even though they were more expensive than homes across the street from the community. The reason?
Indian Americans wanted to retire among other people with whom they share their rich culture and ethnicity.
According to one resident, Vijaya Garimella, also featured on NPR, "It can be exhausting to live in a culture as an outsider, a place where people don't understand your accent or your beliefs. So the return to a community of people just like you is a relief."
Retired people, with more time on their hands, want to be surrounded by what is most familiar to them. These communities, in simple terms, offer their residents familiarity, comfort and happiness in their senior years — all of which contribute to their overall quality of life, offering:
Food from their country of origin

Language they learned as a child

Activities and games they share as part of their culture

Religious services specific to their faith

Even the decor adds to a sense of belonging
It's only human nature — no matter your culture — that as you approach your later years, you wish to practice your beliefs freely, and be among people who understand and share your cultural past. There's comfort in this that is important for the human psyche and contributes to the overall enjoyment of your elder years.
Whether it's specific cultural senior living communities like Chinese-focused Aegis communities, progressive memory care communities, like 'Dementiaville' in Holland; or LGBT retirement communities — culture-specific senior living is on the rise.
With varied cultures living side-by-side in the U.S. and baby boomers reaching retirement age in record numbers, these unique communities are only just beginning to emerge.
Is there a culture-specific retirement community that you think should be created, or would appeal to a large population of Americans? Please share your thoughts with us in the comments below.
Related Articles: