Bring up one word — mother-in-law — and there is often major eye rolling. While your own mother may irritate you, the same behavior by your husband's mom can make you apoplectic.
That "your" parents versus "my" parents attitude can, and frequently does, extend to caregiving. "We seem to be much more forgiving of our family members than our in-laws because we don't have that 25-year or more family history," says Deanna Brann, a Nashville, Tennessee, clinical psychotherapist and author of "Reluctantly Related."
"We definitely don't have the same patience or acceptance."
When it's your parents, there's usually more guilt and feeling of obligation.
Caregiving for In-Laws
Caregiving is stressful regardless. That said, "the relationship totally matters," maintains Ruth Nemzoff, author of "Don't Roll Your Eyes: Making In-Laws Into Family." "If you like your in-laws, you are going to be more willing to care for them."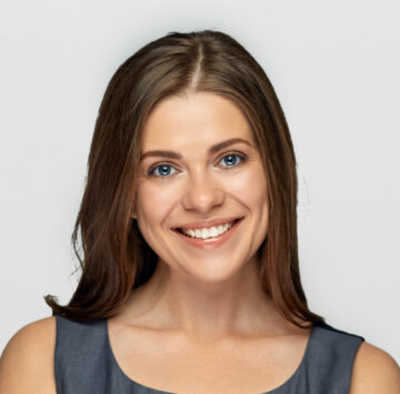 Talk with a Senior Living Advisor
Our advisors help 300,000 families each year find the right senior care for their loved ones.
Even so, for many it feels different to take care of an in-law than a parent. Those intimate tasks like help with bathing and dressing can be even more awkward and uncomfortable when it's not your flesh and blood.
"Caring for in-laws can cause a lot of anger and resentment," says Susan Forward, a clinical psychiatric social worker and author of "Toxic In-Laws."
Those feelings can strain a marital relationship, especially when daughters and sons-in-law aren't thanked or helped by a spouse or their siblings, aren't fond of the in-law, or have the responsibility but not the decision-making.
We asked experts for top strategies for caregiving for in-laws and staying sane:
1. Get your spouse and his family to pitch in.
It is not your responsibility to have the job be yours alone. It really does take a village! "So much depends on whether your partner has come through and stands up for you," says Forward. "This will color your feelings about your in-laws a great deal." Sharing responsibility can mitigate resentment.
Sisters and brothers-in-law who live out of town do not get a pass. Geography is no excuse for not doing their fair share. They can pay Dad's bills online, research community resources, coordinate care, pony up for professional help to give you a break, or take Mom for a few days.
"I have been taking care of my mother-in-law for 12 years," writes a woman on A Place for Mom. "I have children… and grandchildren. I have difficulty seeing them because I am so tied down… I can see this is going to get worse and worse. I am becoming so angry and my husband is getting mad at me for complaining."
What adds to her ire and frustration is that her sisters-in-laws are off globetrotting, posting photos of their fun travels online.
2. Discuss expectations and responsibilities from the start.
Understand how the relationship will work and what your responsibilities are. Set your boundaries and limits. What are your in-law's needs?
Decide who will take care of them when you're not available, need a break, travel for work or don't want to do a task. "Discuss everything before you take care of them. It's harder to go backwards," says Brann. When indicated, meet with family members to tweak the plan.
3. Protect yourself.
Do what you can to help, but it has to be within reason. If you can't care for them yourself or don't want to — your in-law is abusive, unappreciative, too medically complicated, or causing a rift between you and your spouse — help them find a caregiver or an arrangement other than you. "You want to be kind and compassionate, but your life matters, too," notes Forward.
Another A Place for Mom forum member, a retired medical professional, takes care of her mother- in-law. "She is just evil. She never has been a nice person. I'm told, 'if I want something I'll let you know. Stop talking to me!' I thought I was losing my mind. My husband and I had a heart-to-heart. He does help and she will only listen to him." Her saving grace has been outsourcing some of the areas of conflict, like hiring someone to shower her, getting her sister-in-law to "finally" step up and take her for a month, and checking out adult day care. "There is a lot of rage and anger when dealing with this problem," she says.
4. Just Do Your Best.
If you look at it from your in-law's perspective, it might be easier. They may feel like a burden, embarrassed or depressed. Slip the shoe on the other foot. How would you feel?
If you happen to feel less than positive thoughts about your in-law or your caregiving situation, it's only natural.
Of course, you want to treat them the way you want to be treated. But, the Golden Rule may be difficult to implement (especially with an ingrate!). Maybe this will help: "Your children are watching you," points out Nemzoff. "You are a role model for them."
You may not be able to change the situation, and you probably can't change them, but you can figure out the kind of in-law you want to be.
Do you have effective strategies that you've used while caregiving for in-laws? What hasn't worked? Share your stories and suggestions with us in the comments below.
Related Articles: