Searching for the right nursing home for your loved one? Find out what we learned this year while searching for quality nursing homes and care, and read on for tips about avoiding the worst nursing homes in 2015.
One of the most stressful decisions adult children of seniors face is the prospect of moving their aging loved ones into a nursing home, when they can no longer manage on their own. It's hard to put our parents under someone else's care, but perhaps most troubling, is the idea that we might be placing our loved ones in a situation where they won't be properly cared for — or where they may even be neglected or abused. Learn more about nursing homes that do not fully adhere to federal standards, or that have been cited for violations that had the potential to cause harm.
Nursing Home Violations in 2014
According to the 2014 Nursing Home Report Card, nearly 90% of all nursing homes were cited for a deficiency violating federal or state laws — this could be anything from insufficient protection and fire hazards, to poor food storage and preparation, to inadequate staffing hours. What's more, "20% of nursing homes abused, neglected, or mistreated residents in almost half of all states for the second consecutive year," says the report card.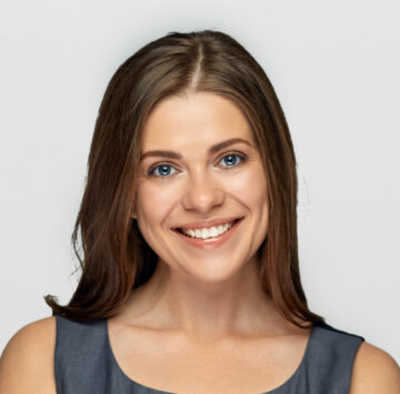 Talk with a Senior Living Advisor
Our advisors help 300,000 families each year find the right senior care for their loved ones.
"The quality of the care provided at nursing homes corresponds directly to the financial incentives faced by the ownership of nursing home chains," says elder care attorney Rich McIver. The facility's profit is determined by subtracting the costs of providing care from the revenue they receive from Medicare, Medicaid, or the family. "Because a nursing home's revenue is fixed by the year's Medicare and Medicaid reimbursement rate, they can only increase their profits by reducing their costs, which means cutting on the quality of the care they provide," McIver says.
Most times, this means cutting staff or hiring lower quality staff because they cut their staff's pay. Therefore, in states where the penalties are lower and the cost of damages capped at a lesser amount, the quality of care tends to be worse.
Nursing Home Reviews
A great senior living and resource available to consumers is SeniorAdvisor.com, which has more than 50,000 human-verified reviews of nursing home and other senior communities all across the U.S.
Reviews provide a unique perspective that you won't find anywhere else, and when used in tandem with other research strategies, they can be a valuable component of making an informed and empowered decision in your search for nursing home care.
Search through reviews to find prices and ratings for senior communities across the country.
Finding the Right Nursing Home for Your Loved One
Though the solution might seem simple — find a better nursing home that doesn't violate federal regulations — this can be a difficult prospect. "Because of the expansion of Medicaid and Medicare coverage, former independent nursing homes are being bought up or put out of business by corporate nursing homes that focus on serving Medicaid and Medicare patients," says McIver.
"This means there are fewer and fewer non-profit or private pay choices that are even remotely affordable for middle class Americans." Take care to adequately research the nursing homes you're looking at by using tools like the Nursing Home Report Card and Medicare's Nursing Home Compare tool. You'll find information about fire inspections, health and safety inspections, staffing, and quality.
McIver suggests paying particular attention to staffing ratios. "Most families when they are looking for a nursing home look at the lobby and amenities like game rooms and large cafeterias. For most patients, however, what largely determines the quality of the care they receive is the staffing levels," he says. "Very few nursing homes actually have an on-site RN at all times anymore, and when they do he/she is almost exclusively serving a management role. So a family should look at the nursing home's staffing ratio for LVNs and CNAs."
Substandard Nursing Home Warning Signs
When you visit nursing homes, be sure to take a nursing home checklist with you to evaluate each potential residence. Even after you've placed your loved one in a facility, keep an eye out for specific warning signs that not everything is as it should be. Signs include:
Poor ratings from the CMS Nursing Home Compare website

Complaints registered with the local Long-Term Care Ombudsman

Living spaces are not clean or comfortable; residents don't look cared for

Not enough staff to serve residents, or poor treatment of residents by staff

Physical, emotional, or behavioral warning signs of elder abuse

Changes to accounts or finances that may indicate financial abuse
Make sure you stay in communication with your loved one and let them voice any complaints they may have. Any incidence of elder abuse in a long-term care facility should of course be taken very seriously: visit the National Center on Elder Abuse's prevention resources page for more information.
The 2014 Nursing Homes Watch List
In March of 2015, the Centers for Medicare & Medicaid Services (CMS) published an update to their Special Focus Facility (SFF) list, which names nursing homes that have had a history of serious quality issues, determined by regular surveys. The idea behind the SFF initiative is to encourage these facilities to improve and move closer to compliance.
If you're considering a facility that is on the 2014 list of worst nursing homes, you'll want to make sure you do your due diligence in researching its suitability for your loved one. Talk to staff and residents, look at the facility's survey history on Nursing Home Compare, and call local agencies like the State Ombudsman and the area Administration on Aging to find out more information.
About the Author:
Rich McIver is a nursing home abuse and neglect attorney with the law firm of McIver Brown. His firm handles cases across the U.S., with a particular focus on the states of Texas and Florida. More information is available at www.NursingHomeAbuse.net
Do you have a loved one in a nursing home? What has their experience been like there? Share with us your stories in the comments below.
Related Articles: