The DASH diet — Dietary Approaches to Stop Hypertension — can help you reduce blood pressure without sacrificing flavor and variety. Learn more.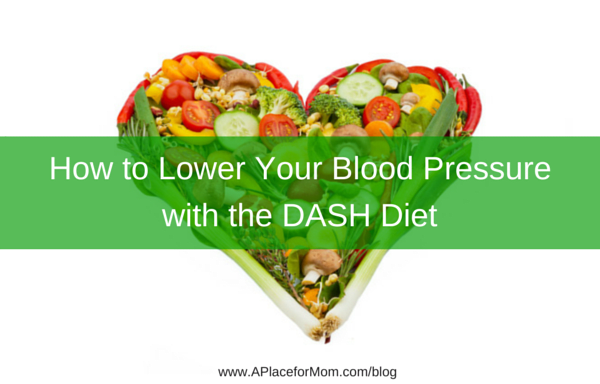 For many of us, the New Year is the perfect time to try out a new diet, get healthy and shed those holiday pounds. If overall health and longevity is your focus, then the DASH diet might be for you. DASH stands for Dietary Approaches to Stop Hypertension, and it's an eating plan meant to change your overall approach to food, encouraging healthy habits that help reduce or prevent high blood pressure. The essentials of the DASH diet include minimizing unhealthy levels of sodium, sugars, saturated fats and trans fats, and increasing the consumption of nutrients such as potassium, calcium and magnesium, which help lower blood pressure.
The recommended sodium intake for most Americans on the DASH diet is 2,300 mg; those who already have high blood pressure or other risk factors are advised to lower sodium even further, to 1,500 mg.
Health Benefits of the DASH Diet
Research by the National Heart, Lung, and Blood Institute (NHLBI), which helped develop the DASH diet, has shown that the diet works: "DASH lowers high blood pressure and improves levels of blood lipids (fats in the bloodstream), which reduces the risk of developing cardiovascular disease." According to the Mayo Clinic, the DASH diet may help you reduce your blood pressure by as much as a few points in only two weeks.
Not only does the DASH diet help with hypertension, the healthier eating plan can lead to weight loss for many individuals, simply due to the change to a more nutritious diet. DASH dietary guidelines are also similar to recommendations for preventing many other health issues, such as osteoporosis, cancer, heart disease, stroke and diabetes.
What to Eat on the DASH Diet
There is ample information available from the NHLBI on how to introduce the DASH diet into your daily eating, including tips for making the change gradual and doable. For a 2,000-calorie-per-day diet, the DASH plan recommends:
Grains — 6-8 servings: Focus on whole grains to maximize your energy and fiber intake. Examples include whole wheat bread and rolls, whole wheat pasta, oatmeal, brown rice and popcorn.
Vegetables — 4-5 servings: Veggies are rich in vitamins and minerals, including the potassium, magnesium and fiber you need in order to help reduce blood pressure. Fresh and frozen are best, and make sure to choose frozen or canned vegetables that are low sodium or without added salt.
Fruits — 4-5 servings: Fruits are also rich in potassium, magnesium and fiber, as well as being low in fat, for the most part. Edible peels contain extra nutrients, but watch out for canned fruits and juices. Go for the options without added sugar.
Dairy — 2-3 servings: Low-fat and fat-free dairy products, such as nonfat milk, reduced-fat cheese and low-fat frozen yogurt, are important sources of calcium, vitamin D and protein. Be careful of cheeses, though, which can be high in sodium.
Lean meats, poultry and fish — 6 servings or fewer: Although the DASH diet recommends reducing meat portion sizes in general, poultry and meats that have been cleaned of skin and fat provide much-needed protein, magnesium and iron. Fish is rich in omega-3 fatty acids, which can help lower cholesterol.
Nuts, seeds, and legumes — 4-5 servings a week: Nuts, seeds and legumes, such as almonds, peanuts, walnuts, sunflower seeds, kidney beans and lentils, are high in calories but also very high in magnesium, protein, potassium and fiber. Soybean-based products like tofu also fit in this category.
Fats and oils — 2-3 servings: The DASH diet recommends that fats and oils comprise 27% or less of daily calories. Too much fat (especially trans fat and saturated fat) increases a variety of health risks, but healthy fats like margarine, vegetable oil and light salad dressing can help with the absorption of vitamins.
Sweets and added sugars – 5 or fewer servings per week: You don't have to avoid all indulgences; just be smart about it. The Mayo Clinic says, "When you eat sweets, choose those that are fat-free or low-fat, such as sorbets, fruit ices, jelly beans, hard candy, graham crackers or low-fat cookies."
3 Scrumptious DASH Diet Recipes
Because the DASH diet doesn't cut out any food groups, there are plenty of menu options to choose from. Here are a few tasty recipes to get you started:
Oatmeal-Pecan Waffles
Ingredients:
For waffles:
1 cup whole-wheat flour

½ cup quick-cooking oats

2 

tsp

 baking powder
1 

tsp

 sugar

¼ cup  unsalted pecans, chopped

2  large eggs, separated

1½ cup fat-free (skim) milk

1 

Tbsp

 vegetable oil
For fruit topping:
2 cups  fresh strawberries, rinsed, stems removed, and cut in half (or substitute frozen strawberries, thawed)

1 cup  fresh blackberries, rinsed (or substitute frozen blackberries, thawed)

1 cup  fresh blueberries, rinsed (or substitute frozen blueberries, thawed)

1 

tsp

  powdered sugar
Directions:
Preheat waffle iron.

Combine flour, oats, baking powder, sugar, and pecans in a large bowl.

Combine egg yolks, milk, and vegetable oil in a separate bowl, and mix well.

Add liquid mixture to the dry ingredients, and stir together.  Do not 

overmix

; mixture should be a bit lumpy.

Whip egg whites to medium peaks.  Gently fold egg whites into batter.

Pour batter into preheated waffle iron, and cook until the waffle iron light signals it's done or steam stops coming out of the iron.  (A waffle is perfect when it is crisp and well-browned on the outside with a moist, light, airy and fluffy inside.)

Add fresh fruit and a light dusting of powdered sugar to each waffle, and serve.
Learn more about these Oatmeal-Pecan Waffles.
Pork Chops with Orange & Fennel Salad
Ingredients:
3 navel oranges

1 teaspoon lemon juice

1/2 teaspoon sugar

1/2 teaspoon cornstarch

1/2 teaspoon salt, divided

4 4-ounce boneless pork chops, 1/2 inch thick, trimmed

2 teaspoons fennel seeds, roughly chopped or coarsely ground in a spice grinder

1/4 teaspoon freshly ground pepper

1 tablespoon extra-virgin olive oil

1 large fennel bulb, cored and thinly sliced

1 shallot, chopped

3 cups watercress, or arugula, tough stems removed
Directions:
Remove the skin and white pith from oranges with a sharp knife. Working over a bowl, cut the segments from their surrounding membranes. Squeeze juice in the bowl before discarding membranes. Transfer the segments with a slotted spoon to another bowl. Whisk lemon juice, sugar, cornstarch and 1/4 teaspoon salt into the bowl with the orange juice. Set aside.

Season pork chops on both sides with fennel seeds, the remaining 1/4 teaspoon salt and pepper. Heat oil in a large nonstick skillet over medium heat. Add the chops and cook until browned and just cooked through, 2 to 3 minutes per side. Transfer to a plate and tent with foil to keep warm.

Add sliced fennel and shallot to the pan and cook, stirring, for 1 minute. Add watercress (or arugula) and cook, stirring, until it begins to wilt, 1 to 2 minutes more. Stir in the reserved orange segments, then transfer the contents of the pan to a platter.

Add the reserved orange juice mixture and any accumulated juices from the pork chops to the pan. Cook, stirring constantly, until slightly thickened, about 1 minute. Serve the pork chops on the fennel salad, drizzled with the pan sauce. Serve with whole-grain bread or brown rice.
Learn more about these Pork Chops with Orange & Fennel Salad.
Almond-Cherry Chocolate Bark
Ingredients:
3/4 cup whole skin-on almonds

12 ounces dark chocolate (60 percent to 70 percent cocoa)

1/2 teaspoon pure vanilla extract

toasted almonds

1/3 cup dried tart cherries
Directions:
Heat oven to 350°F.

On a baking sheet lined with parchment paper, toast 3/4 cup whole skin-on almonds until fragrant and light gold, 8 to 10 minutes. Let cool completely; transfer to a bowl.

Fill a medium saucepan with 1 inch water; bring to a simmer over medium-low heat. Set a large heatproof bowl atop saucepan, making sure water doesn't touch bottom of bowl.

Place 10 ounces dark chocolate (60 percent to 70 percent cocoa) in bowl; cook, stirring, until smooth. Remove bowl from saucepan; add another 2 ounces dark chocolate and stir until smooth.

Stir in 1/2 teaspoon pure vanilla extract, toasted almonds and 1/3 cup dried tart cherries, coarsely chopped.

Pour onto baking sheet; spread into an even layer about 1/4 inch thick. Refrigerate until firm, 1 hour. Break into 24 pieces.
Learn more about this Almond-Cherry Chocolate Bark.
Because the DASH diet emphasizes the use of herbs to add flavor in place of salt and sugar, it can be tailored to fit a variety of world cuisines, providing lots of options to keep you interested and maximize your chances of success.
Have you tried the DASH diet or another heart-healthy approach to eating? What are your favorite recipes and tips? Share them with us in the comments.
Related Articles