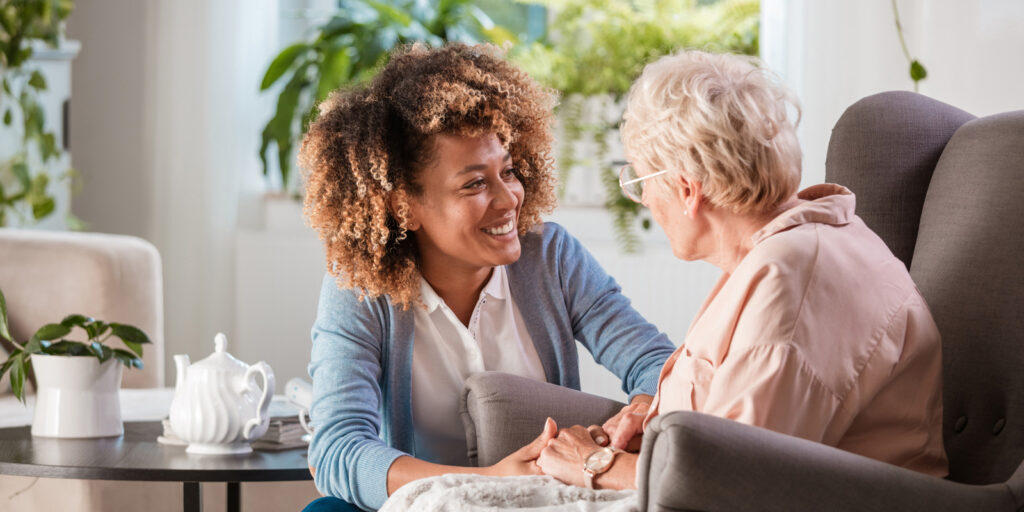 Mental health is an important topic for aging adults, particularly those affected by more than one health condition. Because seniors are often affected more by environmental stressors than younger adults, they are at greater risk of a significant change in quality of life as a result of a mental health condition.
Fortunately, the rise of the smartphone can help this problem. Mobile applications like Headspace, Calm and Elevate aid millions of people with mental health conditions around the world. For tech-savvy seniors or those with an eagerness to learn their way around a smartphone, mental health apps can make a dramatic difference in daily life.
Mental health app usage is on the rise and gaining popularity among smartphone users:
Headspace has been downloaded 11 million times.
Calm has over 700,000 5-star reviews.
3 million registered individuals use Sanvello.
While these are some of the best mental health apps on the market, they are not without controversy. Some studies suggest there isn't enough research or scientific backing for these apps to safely claim that they aid the treatment of mental health conditions. However, there are some applications for anxiety, stress and other mental health disorders that have proven their worth as supplements to professional medical treatment.
Of course, a phone app is not a substitute for medical treatment by a professional. Cognitive behavioral therapy, medication and other lifestyle changes should be the first treatment option for any aging adult. The following mental health apps are great supplements to a medical routine prescribed by a healthcare professional.
Best Apps for the Mental Health of Seniors
The Anxiety and Depression Association of America has partnered with PsyberGuide to create a rating system for mental health apps to review aspects of the app like ease of use, credibility, research backing and personalization. Below are some of the best apps for seniors to easily manage their mental health.
Be sure to check the science behind an app before committing to it – look for apps that use a formal therapeutic approach to mental health, including:
Cognitive behavioral therapy (CBT)
Mindfulness meditation
Symptom tracking
Acceptance and Commitment Therapy (ACT)
Best Apps for Overall Mental Health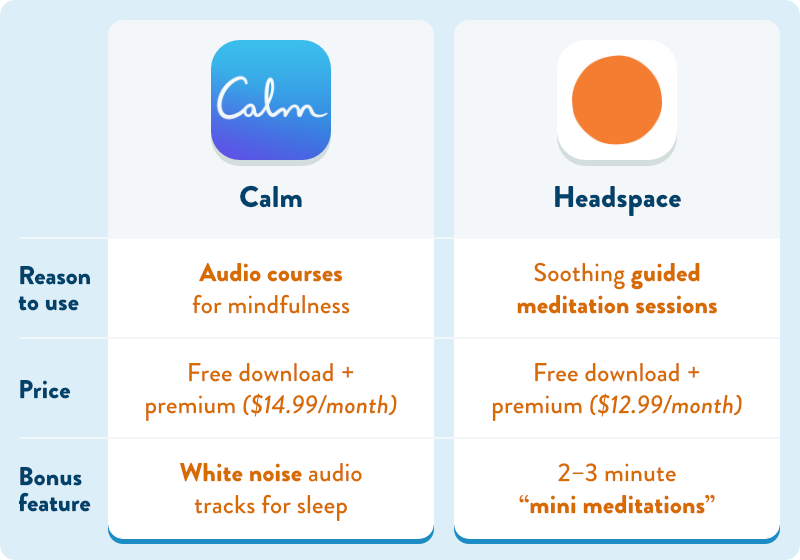 According to the World Health Organization, over 20% of adults over 60 live with some type of neurological or mental disorder (excluding headache conditions).
Calm: addresses issues like anxiety, self-care, focus and depression
Headspace: offers guided meditation sessions for a calmer state of mind
Best Apps for Anxiety and Stress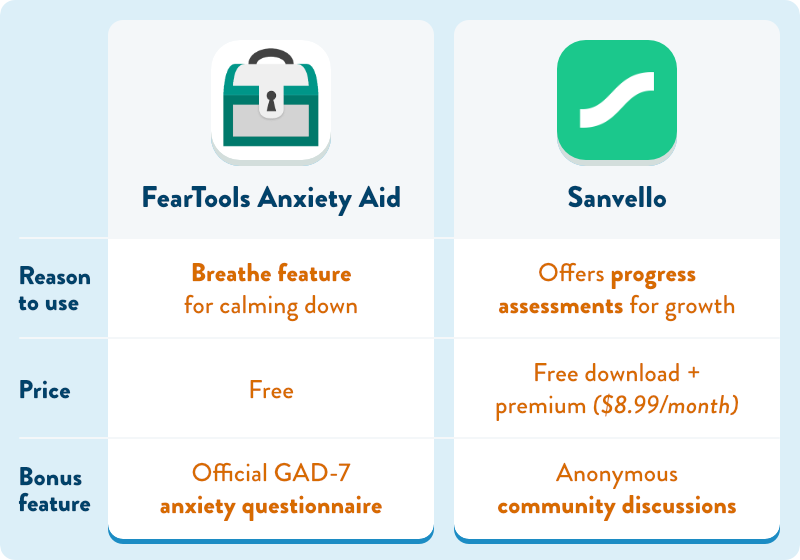 Generalized anxiety disorder is one of the most common mental disorders affecting people age 60 and older. For individuals who report anxiety, 90% also report symptoms of other mental health conditions.
FearTools Anxiety Aid: incorporates tracking and exposure therapy to slowly overcome fears
Sanvello (formerly Pacifica): provides mood tracking, guided meditation and custom courses
Best Apps for Depression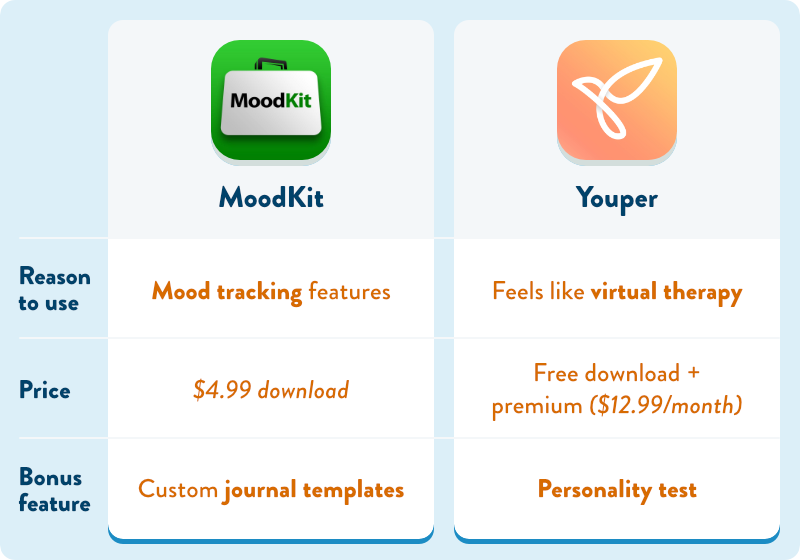 While some 6 million Americans over age 65 live with clinical depression, only 10% receive treatment. These apps may offer the help and encouragement seniors need to pursue formal medical treatment.
MoodKit: uses cognitive behavioral therapy principles to help users manage mood
Youper: uses an artificial intelligence chat bot to help users understand their emotions
Best Apps for PTSD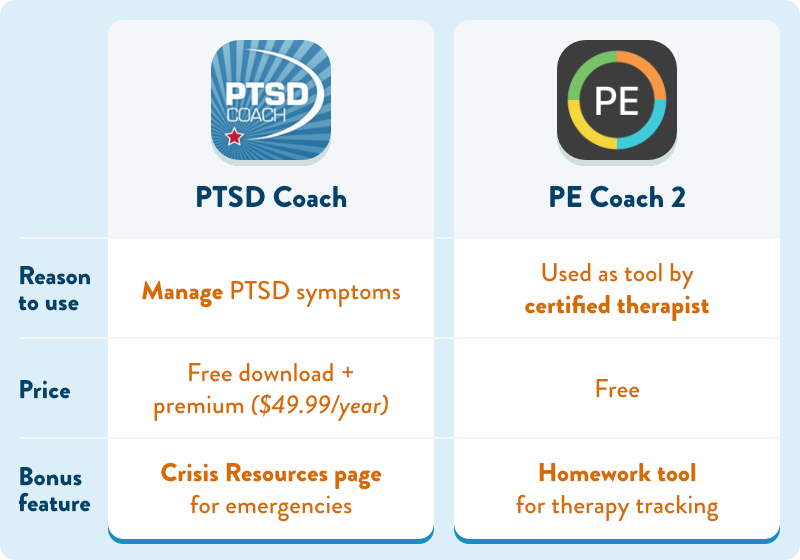 Post-traumatic stress disorder can affect veterans even 50 or more years after military service. The following apps are designed to help senior veterans manage and improve symptoms of PTSD and anxiety.
PE Coach 2: assists veterans undergoing prolonged exposure therapy
PTSD Coach: offers resources and tools to help veterans react to and cope with trauma
How to Choose the Best Mental Health App for You
When it comes to smartphones and seniors, ease of use is everything. Use this infographic to help you find the best mental health app for your unique needs. From meditation to PTSD, these apps are the highest rated in terms of user experience.

Additional Mental Health Apps to Try
Not seeing the app that's right for you? Here are some more apps reviewed by Psyberguide:
BrainHQ: offers brain games to target six areas of cognition (memory, attention, speed, people skills, navigation and intelligence)
SuperBetter: uses a video game format to help users build confidence and motivation
nOCD: targets individuals with Obsessive Compulsive Disorder to provide guidance during an OCD episode and offer OCD information
Happify: uses positive psychology, cognitive behavioral therapy and mindfulness to improve overall wellbeing and happiness
Music eScape: aims to help users manage their mood using music and creates playlists for different scenarios like "wake up" and "focus"
Virtual Hope Box: targeted towards military members struggling with depression
Talkspace: pairs users with a licensed therapist specialized for depression, PTSD and more
buddhify: helps users build mindfulness skills and incorporate meditation into their daily routine
iSleep Easy: offers guided meditations, playlists and courses to promote sleep
Jourvie: provides mood and meal tracking tools for users with eating disorders
Be sure to ask your doctor for their mental health app recommendations. Remember to use a mental health app as a supplement to other forms of treatment, including cognitive behavioral therapy, group sessions and medications. Replacing formal medical treatment with an app could lead to an increase in symptoms and regression in treatment.
It's important for people of all ages to manage their mental health. From depression to PTSD, there are many mental health conditions that affect aging adults. These mental health apps could make a significant difference in a senior's quality of life if used in conjunction with formal medical treatment.
Sources