I've still got a long, rambling message from my friend Carmen, saved to my voicemail four years ago, the day before she died. Every once in a while, I'll listen to the message and save it again, careful to hit the right digit so I don't accidentally delete.
In her message, Carmen asked me not to visit that morning. She was on pain medicine, wasn't feeling well and sometimes nodded off in front of visitors. I reluctantly honored her request. After all, I'd been visiting Carmen daily in the week since she was admitted to hospice.
When I visited, we'd talk openly, just like we did before she got cancer. We both believed that our energy lived on in some form after death. "I wouldn't mind coming back as a plant," Carmen once told me. I believed the spirit continued in another realm. Now, however, our talks about death went beyond philosophical musings.
"You're my only friend who'll admit I'm dying," Carmen told me. One afternoon, I read to her the kind words friends had written in the many greeting cards atop the bureau, several wishing "get well soon." I'd read each card to her, and we'd both smile and take the words in. Because, really, what else could we do?
There Is No "Right Thing" to Say
Many people can't bring themselves to visit a dying loved one. Some worry they'll say the wrong thing. Others won't admit the person is dying.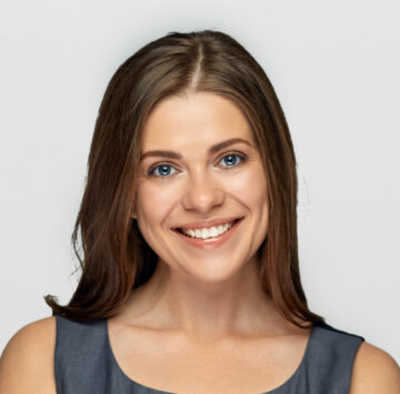 Talk with a Senior Living Advisor
Our advisors help 300,000 families each year find the right senior care for their loved ones.
"One of people's denial mechanisms is thinking, 'Maybe they'll have more time and I can see them when they're doing better,'" says David Kessler, author of "The Needs of the Dying." Kessler also co-authored "Life Lessons" and "On Grief and Grieving" with hospice pioneer Elisabeth Kübler-Ross, M.D.
Our great-grandparents knew how to be with the dying and how to talk to them, Kessler says. However, modern medicine has separated us from witnessing the dying experience. "We're a generation who doesn't know how to do that," says Kessler. "We're also a generation of fixers. So, when we see someone who's dying, we think we have to fix it, and dying is not fixable.
"There is no right thing to say. It's not about doing or saying. It's about being. Just being present, just loving them."
Saying Goodbye to a Friend in Hospice
A few days before Carmen died, before she grew too weak to converse, we talked about her impending death. Carmen was ready to go, she told me.
Sometimes I'd leave Carmen's room when an aide attended to her and sit in the hospice courtyard's peaceful garden, recalling our friendship. We'd met years ago when she stayed to help me clean up after a neighborhood meeting. I immediately liked Carmen, who lived on her own terms, decorating her fence line with bowling balls and hanging hula hoops from her trees to twirl in the breeze.
Walking among the flowering bushes and ornamental trees in the courtyard, I remembered how after I'd had surgery, Carmen picked me up every morning for a week to take me to my favorite coffee shop. I laughed as I recalled the impromptu yard sale we threw one Saturday and how Carmen pulled cash from her bra that night to pay for dinner.
After my courtyard walks, I'd go back inside and sit with Carmen. During one visit, I asked Carmen to somehow let me know if she could after she died, that she was okay. She agreed to try.
The Mutual Goodbye
Nobody wants to see someone they love deteriorate, but you also have to consider whether you'll regret not saying goodbye, says Lisa Besse, a hospice nurse at Center for Hospice Care in Norwich, Connecticut.
"The hardest thing is when people don't visit," says Besse. "The dying person is still the same person and still wants to know that people care." But what do you say to a person who is dying?
Besse recommends letting your friend or loved one take the lead. If the person is having a bad day, maybe just sitting there is enough. On a good day, your loved one may want to hear about your grandchildren or just talk about last night's Cubs game.
If your loved one was always private, they're probably not going to suddenly open up. "I always feel like people tend to die the way they live. If someone has a family that's very closed and didn't talk about anything, that's how they die," says Besse.
Kessler agrees that people generally stay in character at the end of life. "If you have a light relationship, you may want to keep it light. If you have a deep relationship, you might want to go deeper," he says. For example, you could tell the person how much the relationship means to you or talk about fun or challenging times.
"You're gauging where the person is and taking cues from them," says Kessler. "On the other hand, you're completing a relationship and saying goodbye, so you get to do that too."
Even difficult parent-child relationships need closure. "You're still saying goodbye to the person whether they did well or not well," says Kessler. "That person did play the role of dad or mom, so this is your chance to say goodbye."
It's important to remember that the dying are our teachers, says Kessler. Our presence at the end of a dying person's life teaches us how to deal with something we'll experience many times in our lives with friends and other loved ones.
The Final Visit in Hospice
After Carmen's voicemail message, I resigned myself to knowing that the next message could be from her daughter, informing me of Carmen's passing. Two days later, though, I stopped by one more time.
When I arrived, Carmen was alone in her room, struggling to breathe and in distress. I tried to calm her and called the nurse. "She keeps saying she wants to go home," I told the RN, whose face turned to an odd expression.
"Sometimes when they say that, they mean another kind of home," she told me.
A few minutes later, Carmen's daughter, who'd left to run an errand, returned. She held her mom's hand and told her it was okay to go. Within a few minutes, I watched Carmen take her last breath. That afternoon, I called everyone listed in Carmen's address book to tell them she'd died. It helped a little to talk to other people. After that, though, I had only my grief.
Then one morning about two weeks after Carmen died, as I woke, I heard her voice. It wasn't in a dream, and it wasn't in my head and it wasn't even in the bedroom. It's hard to explain. But I heard Carmen telling me this: "Try not to be sad, Deb. I'm where I want to be." Then I opened my eyes.
I know lots of people would chalk that experience up to a dream or a wishful part of the grief process. But I also know what I heard, just as I know that my sadness lifted greatly after that morning. I'll always believe that was Carmen's spirit, visiting me when I needed comfort, just as I'd done for her.
After all, that's what friends do.
Have you been in this difficult situation before? What did you say to a loved one in hospice? We'd like to hear your stories and the suggestions you're willing to share in the comments below.
Related Articles: