Senior veterans who served during wartime often qualify for veterans benefits to pay for senior care, but actually obtaining those benefits has been no easy task. Applicants have faced long wait times and other difficulties getting benefits they earned. While there is still much work to be done, the Department of Veterans Affairs (VA) has made significant progress reducing the backlog of claims over the last six months.
The last time we wrote about veterans benefits, just before Memorial Day, the Department of Veterans Affairs was embroiled in controversy due to an unprecedented number of backlogged claims. Today, as Veterans Day approaches, the situation has improved, but much work still lies ahead.
The Big Backlog
A claim is officially considered "backlogged" when it has been pending for more than 125 days, and in March of this year, backlogged claims for benefits had spiked at 611,000. Lawmakers and other advocates for veterans were appalled at the situation. Even Jon Stewart, host of the satirical news program, The Daily Show, loudly criticized VA's performance, referring to the backlog as "Operation Enduring Wait."  Some groups were even calling for the resignation of VA Secretary, Eric Shinseki.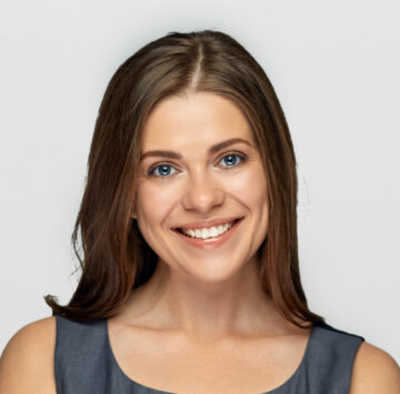 Talk with a Senior Living Advisor
Our advisors help 300,000 families each year find the right senior care for their loved ones.
A Perfect Storm: Causes of VA Benefits Backlog
The backlog was the result of a perfect storm of circumstances that flooded the VA with benefits claims like the storm surge from a category four hurricane:
A rapidly aging population, many of whom are wartime veterans

More veterans requiring need-based benefits due to weak economy

A massive influx of younger veterans of the wars in Afghanistan and Iraq

Obsolete, paper based tracking system

A 1973 fire at the National Archives that destroyed up to 18 million veteran's military records
VA officials made statements about their commitment to reduce the backlog, but heavy skepticism surrounded their ability to do so.
Reducing the Backlog
Fortunately, the VA has made significant progress reducing the backlog since Memorial Day. The VA's "strategic plan" to end the backlog seems to be working so far. Currently, the number of backlogged claims is 382,000 – a 37% reduction since its peak in March.  The reduction in the backlog of claims has largely been accomplished through the implementation of a computerized records system. The new computerized system will be fully functional next year, and has been in development for three years according to a recent Los Angeles Times article. Increased staffing has been another important element of reducing the backlog.
Government Shutdown Did Not Increase Backlog
During the government shutdown between October 1st and 16th, many groups feared that the backlog in claims would grow again, possibly massively. Even VA Secretary Eric Shinseki warned that wait times could increase precipitously. Fortunately, this did not come to pass. Debbie Burak, VA benefits expert and founder of VeteranAid.org, said "The shutdown did not really hurt the processing of claims, which is a a good thing. The last thing they need is another excuse to further the delays in processing."
While there was no calamitous increase in pending claims during the shutdown, it did slow down processing significantly. That's because VA's current strategy to tackle the backlog involves overtime for some claims processors. Even though claims processors were among the federal employees who were exempt from being furloughed completely, all overtime worked ceased during that period.
Transparency: Tracking the Backlog on the VA Website
The VA recently began publishing weekly updates with detailed information about the status of the backlog in their "Monday Morning Workload Reports."  This allows lawmakers, veterans advocates, the media and the public to easily monitor the progress of the battle against the veteran benefits backlog.
More Work Needed to End Backlog
That's not to say we can raise the "mission accomplished" banner. Shamefully, the fact is that many veterans still pass away while they are waiting for their records to be processed. So long as there are any backlogged claims, advocates for veterans as well as the VA itself will not be satisfied. For example in a recent statement, Congresswoman Jackie Speier of California noted, "The numbers have come down significantly, but to address the backlog by 2015 is still going to be a herculean task."
The fight to end the backlog is not close to over.  As of writing there are still some very alarming figures to report:
What's more, some VA offices are doing better than others. In some regions, veterans claims are processed relatively quickly, while in other regions the wait time averages nearly two years. For example, the average wait time for claims filed at the Los Angeles VA regional center is a shocking 619 days while at the Seattle regional office the wait time average just 124 days. This is a four-fold difference in processing times between processing centers.
Some advocates also believe that the process needs to be made easier for veterans and their spouses. For example, when a veteran and spouse are receiving benefits and the veteran passes away, currently the surviving spouse must reapply if she or he qualifies for benefits as a surviving spouse. Debbie Burak of VeteranAid.org told us, "One of the bigger issues is that the VA refuses to implement a simple 1-page form in cases where the benefit was being paid to both the veteran and spouse, and the veteran dies.  Currently the widow is now forced to begin the process all over again, filing as the 'surviving spouse' and providing documents the VA already has in their system attached to the veteran's file.  This means that for many months the widow will have no VA benefit to help pay for care.  I have proposed the use of a one-page form with a certified copy of the veteran's death certificate. This would allow adjustment to the lower rate of a widow right away without a long interruption."
Getting the Word Out About Veterans Benefits
One criticism that has been historically leveled at the VA is that it did not do enough to inform veterans about benefits to which they were rightfully entitled. For example, the VA benefit that seniors can use to help pay for their care is known as Aid and Attendance, but awareness of this benefit among older veterans is low.  Some people argued that it was almost as if the VA was trying to conceal the availability of benefits. [For more information how to apply, download our Guide to VA Benefits for Assisted Living.]
While it is easy to cast a bureaucracy as inefficient and uncaring, more than half of the staff at the VA are veterans themselves. The VA has significantly improved its educational outreach to veterans about their benefits of late. For example, as of writing when you visit the VA website, an obtrusive pop-up launches with a message saying, "Don't miss out on VA benefits you may have earned."
Efforts such as this demonstrates a commitment not only to reduce the number of veterans benefits claims, but also to make sure that all veterans receive benefits they are entitled to.
We will continue to monitor the situation and keep you posted about developments related to veterans benefits. Please share your comments and questions below.
More Articles